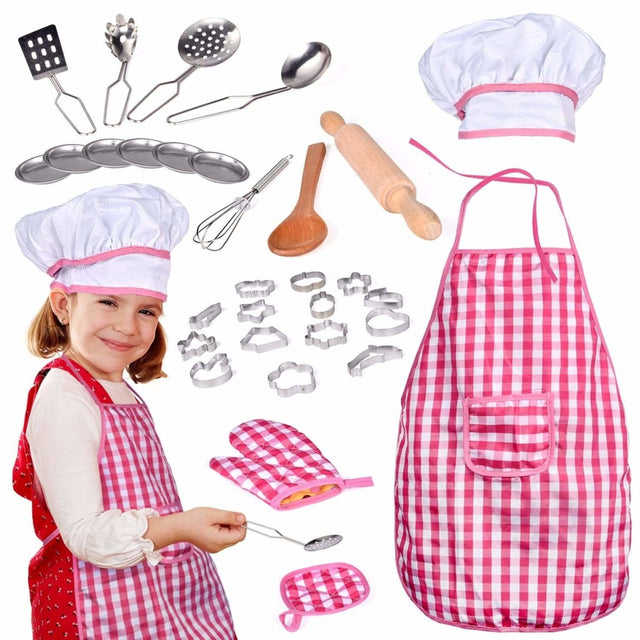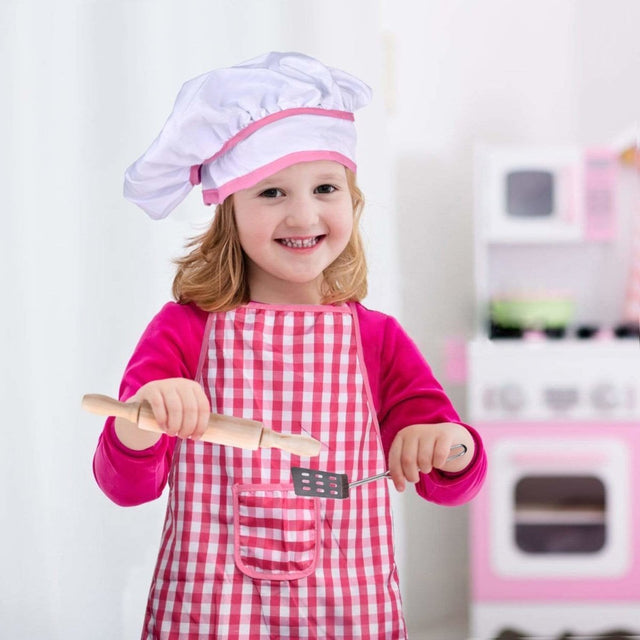 by PopFun
Kid Chef Pretend Play Set


Hop into the kitchen with the Kid Chef Pretend Play Set from PopFun
Come & see cooking toys for kids that feature over 30 pieces of pretending chef fun: a pretend playful chef knife set, chef hat, baking spoon & so much more! Encourage children to use their imagination all while enjoying what's in front of them. Pop on that kid cooking apron and get to enjoy some of the best imagination play that PopFun has to offer.
Baking Bundle:

The Kid Chef Pretend Play Set comes featuring 32 pieces of fun

Imagination Station:

Kitchen toys for girls have never been this fun - use your imagination and become the best kid chef in the nation

Grocery Galore:

Includes all of the essentials every kid chef could dream of 

Washable, Reusable:

Each piece in this pretend play set is washable & reusable 

Premium Quality:

PopFun provides fun toys that have been designed with quality & safety in mind
Product FAQs:
Question:

Can the pans be used in easy-bake ovens?
Answer:
Yes, the utensils can be used in easy bake ovens.
Question:
How big is the apron?
Answer:
The size was good for a three-year-old, but small a for year old. Great quality!
Question:
What color is the apron set?
Answer:

Pink and white.