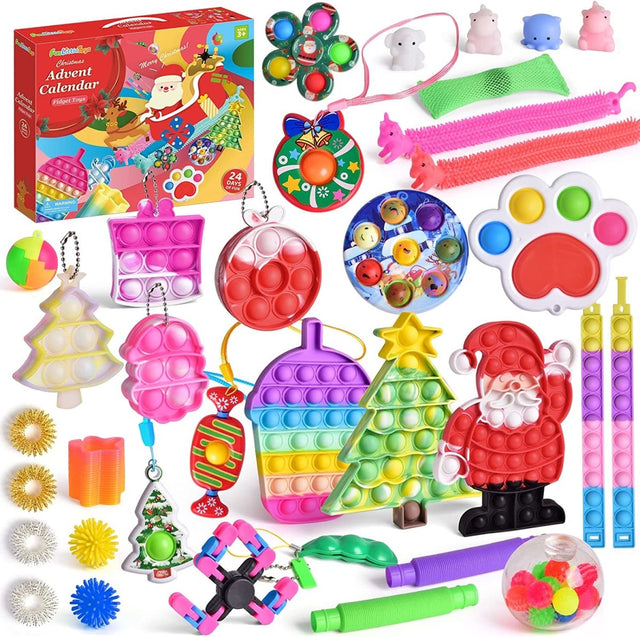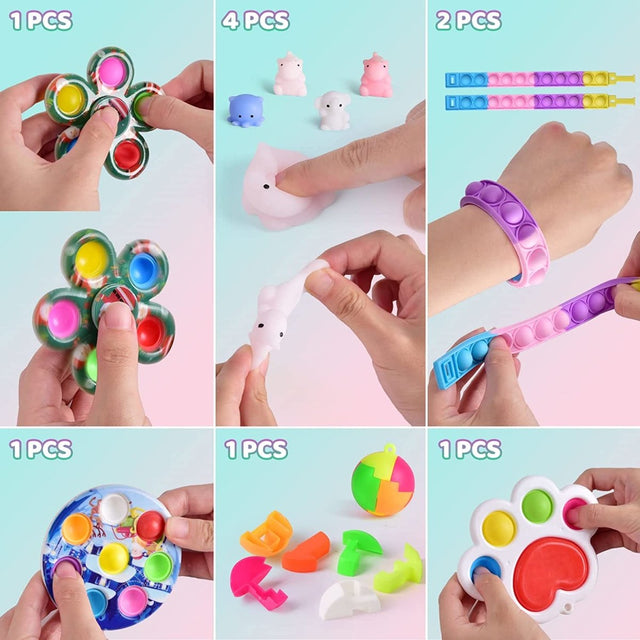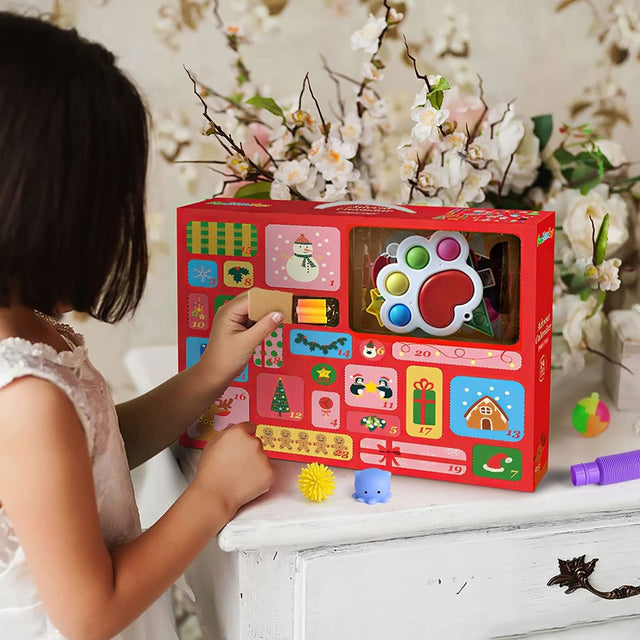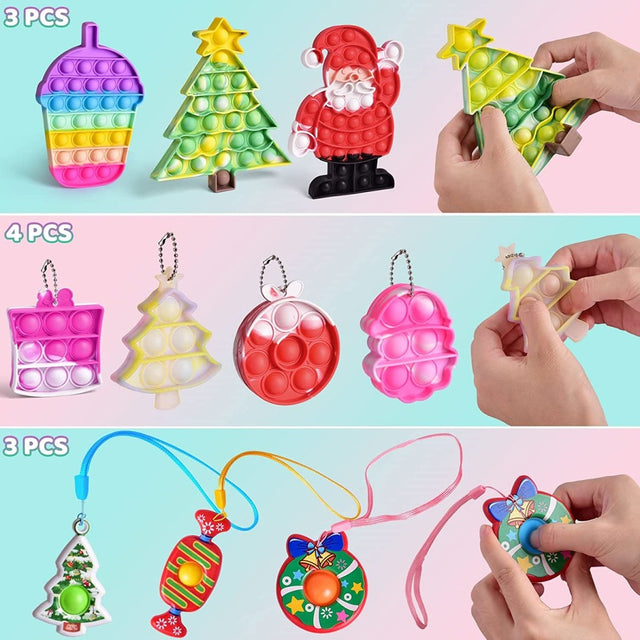 Christmas Advent Calendar for kids -  Fidget Toys
The holidays should be a time of celebration, rest, and fun! Spend the holidays with your family and experience new fidget fun! Festively count down for 24 days together with the incredible Kids Advent Calendar. Make it a routine each morning to discover new toys, everyday for 24 days.
The designs of these fidget toys have a wide variety to keep things interesting and entertaining for the entire family. There are featured festive looks, including a long dimple fidget toy chains, and more! Pop away together with family and friends and be more present with those that you love. 
You'll be able to take these fidget toys with you wherever you go. On some of the fidget toys, there are keychains. Put it on your backpack, luggage, and in your suitcase for much needed on-the-go relief. Fidget no more, wherever you go. 
🔘 CELEBRATE MORE - Holiday seasons can be a little bit stressful. These fidget packs are the perfect toys for you and your child to tame your fidgeting and help you stay present. The cool designs are cool enough to be fidgets for teens as well.

🔘 AWESOME DESIGNS - There is a variety of festive looks, including a fidget Christmas tree toy, cupcake shaped fidget poppers, long dimple fidget toy chains, and more! Find the look you like and pop away!

🔘 FESTIVE COUNTDOWN GIFT - Countdown to the holiday and to no more worries! Collect a new fidget toy each day and feel your anxiety diminish the more you play with the fidget set. On the big Christmas day, you will have collected all 24 sensory fidget toys.

🔘 FUN REWARDS - Each day for 24 days, kids will look forward to earning their new fidget toy! Positively reinforce their good behaviors with these surprise fidget toys and watch each day get better and better.

🔘 SATISFACTION GUARANTEE - If you are not satisfied with your countdown calendar experience, please reach out to us! We are more than happy to understand how we can make your shopping experience a happier, and stress-free time!