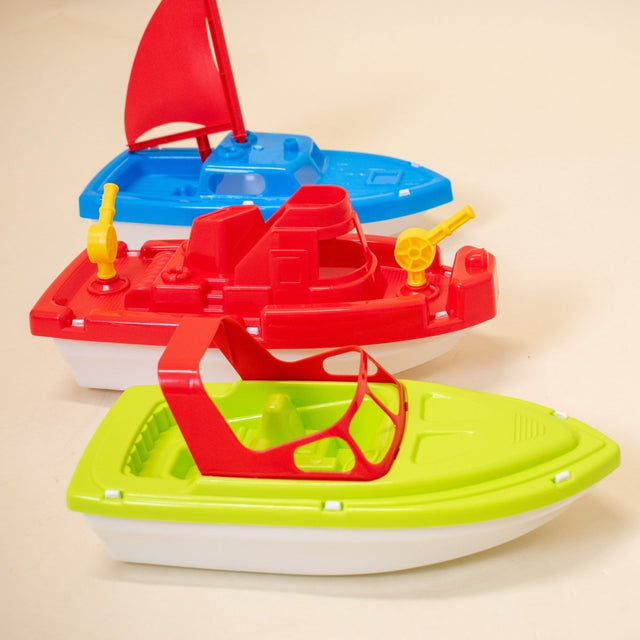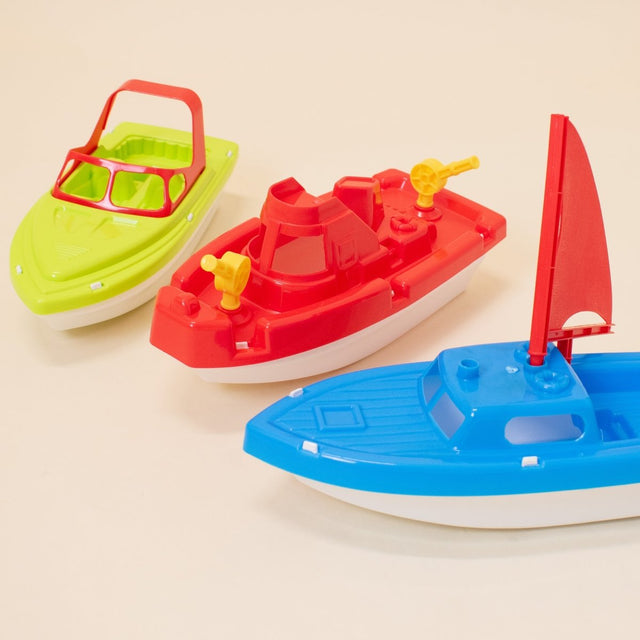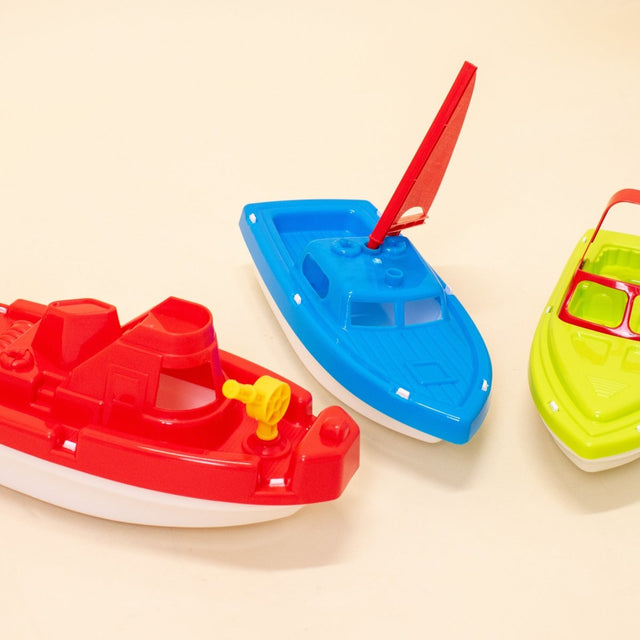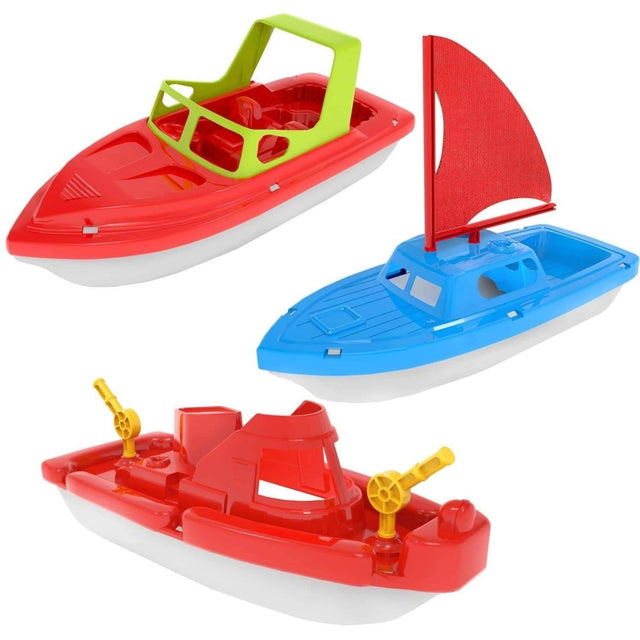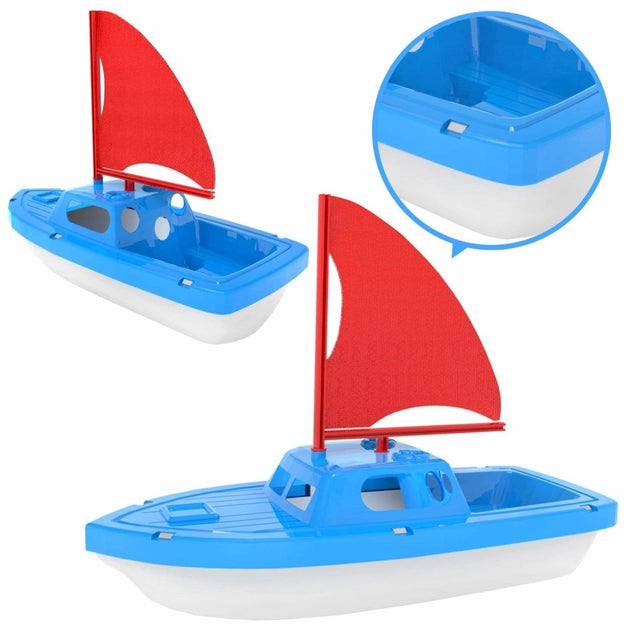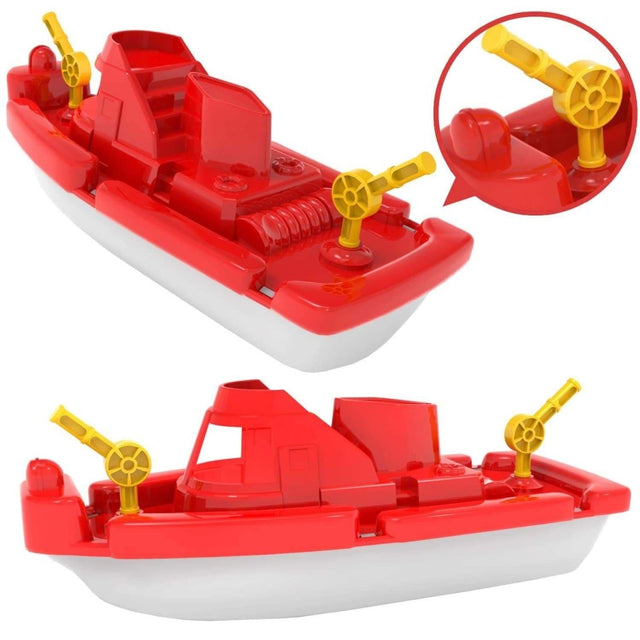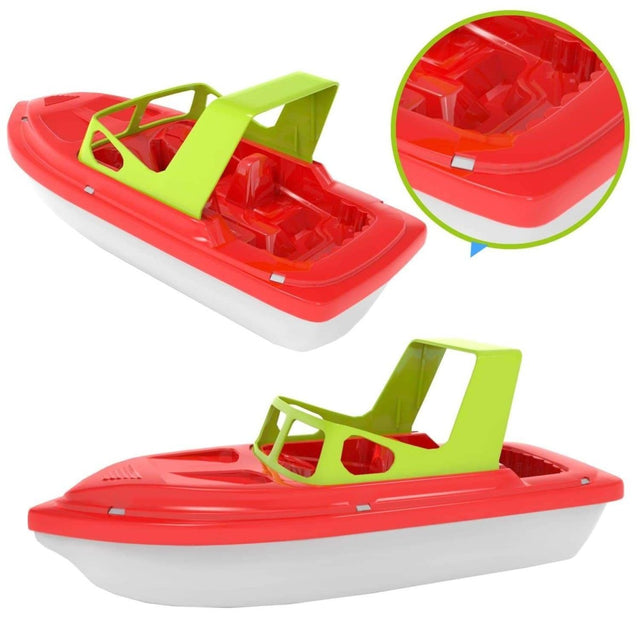 Set sail for adventure and get playing with Fun Little Toy's Best Toddler Bath Toy Boat Set
Prepare the bathtub & fill it up with these fun little vessels with different functions - say hi to fun bath time with these toys that encourage imaginative play. The Kids Bath Toy Boat Bundle contains toy fishing boats and ship toys that can be used as a bathtub toy, a fun beach toy, or even as a great pool toy! Featuring 3 fun playboats that make for a relaxing bath time. Easy cleaning and non-toxic, floats your boat toy and submerges it!
The baby ship bath toys/ pool toys in this incredibly affordable toy bundle - bring fascinating water adventure to the bath, beach, and pool
Terrific Trio:  These baby bath boat toys feature 3 fun boats that boost your kids' hand-eye coordination through adjusting and playing. Their simple designs encourage room for imagination.
Colored for Fun:  Each toy fishing boat toy comes displaying bright & beautiful colors - the best water toys for kids.
Versatile Entertainment:  Take a boat along to the tub or the pool - the choice is yours, as each baby bath toy boat can easily handle and is designed for easy cleaning
Easy, Breezy Play:  Toddlers are able to easily enjoy each kids bathtub toy boat, perfectly sized for play
Sail Safe:  Each little kids toy boat is made from safe, recycled materials so parents can rest easy knowing that their children are sailing safely
Browse the entire bath and water collection for the upcoming summer!
Product FAQs:
Question:
How long can this product be used?
Answer:
I have had these boats for 2 years…still float!
Question:

Can my baby use this product a lot?
Answer:

We use them for the pool and bathtub. They can also be used in sand(beach, sand box). My Niece loves them. Have also discovered the adults find great fun in them too :)
Question:
Is this product really as good as advertised?
Answer:
Dear Customer,
This Bath Boat Toy is safe for children to play, non-toxic. Meet US Toy Safety Standard ASTM-F963 & CPSIA.