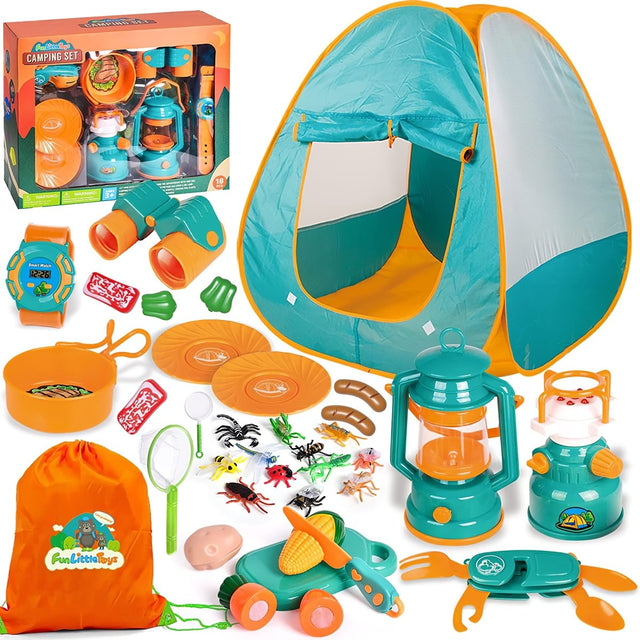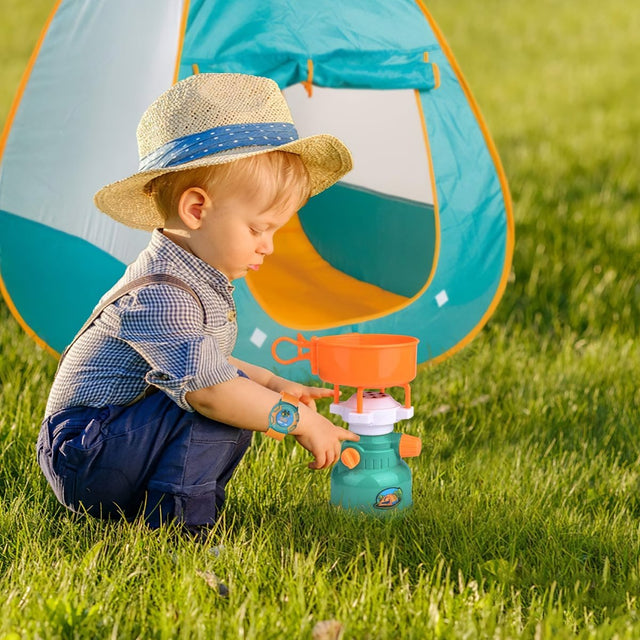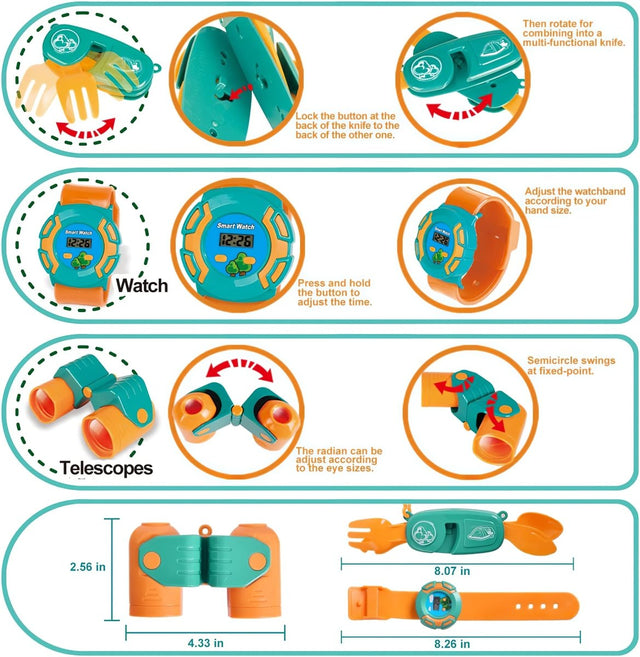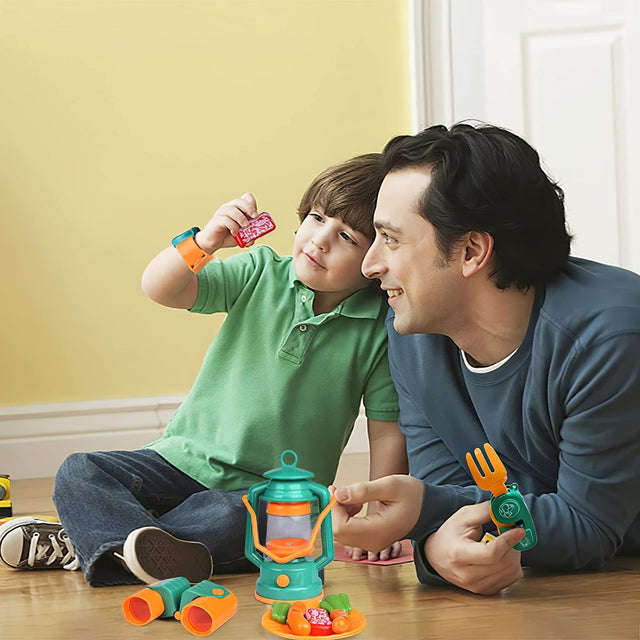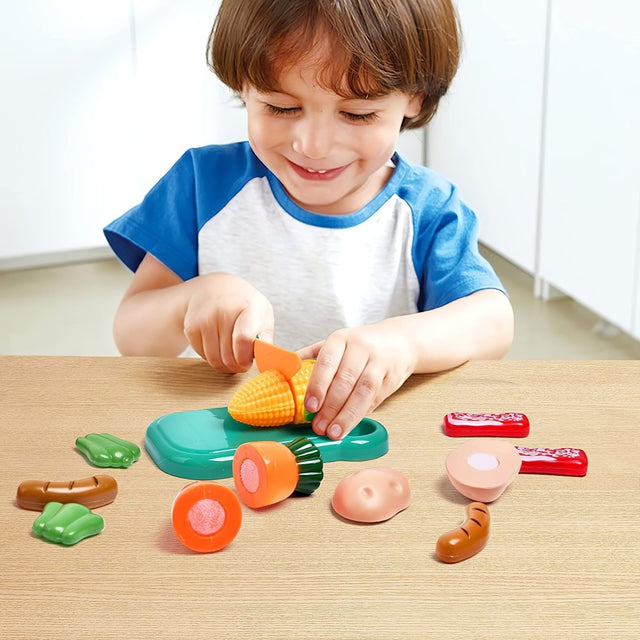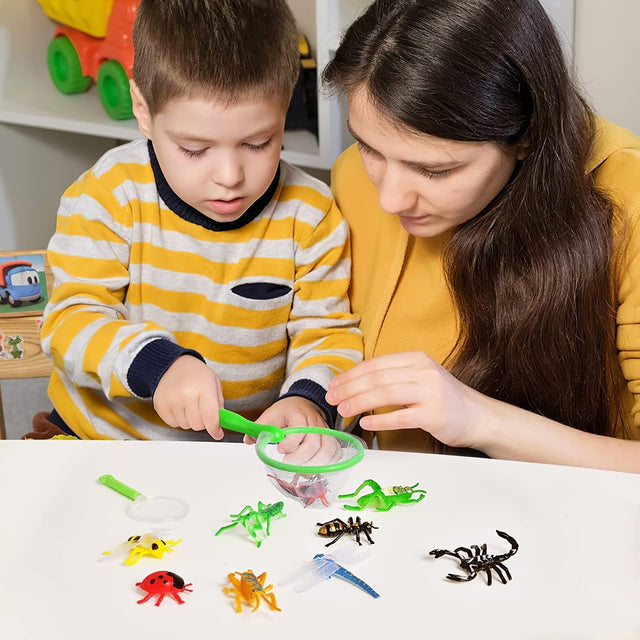 Camp Anywhere with the Kids Camping Play Tent with Accessories (35 pcs)
Wow! This entire camping set with accessories is the perfect way to experience camp within the safety of your home. Put the tent up indoors or outdoors with major ease. Assembly is made easy for nearly instant fun whenever and wherever you want.
The set includes 35 different camp-related tools and accessories. Experience lighting a play oil lamp, chopping up fake food connected by Velcro, analyzing insects, and exploring the world with adjustable binoculars and a functional watch. Gift exploration today to your kids.
It's an ideal gift for kids 2-4 years old. Show them a bigger world outside of your home, and when you're finished, easily put everything away into the included drawstring bag.

Features of the Kids Camping Play Tent with Accessories
🏕️ VALUE SET - This camping set for kids comes with a tent and 35 different camp-related tools and accessories. It includes toys like binoculars, a wristwatch, an oil lamp, tools, pretend-to-play food connected and detached by Velcro, fake insects, bug catcher nets, and a drawstring bag.


🏕️ SPECIAL EFFECTS - Your little explorers will be blown away by the interactive battery-powered lantern. With just a press of the button, your play lamp will illuminate brightly wherever you are! They will also love the multi-functioning pretend play knife, the functional wristwatch, and adjustable binoculars.


🏕️ GET OFF ELECTRONICS - Highly interactive toys encourage kids to get off electronics and interact with the real world. Catch fake insects and name them together. Get creative and create a story about camping together with family and friends! The toddler tent also allows a safe space for children to be alone.


🏕️ EDUCATIONAL - No need to travel far to experience the wilderness. This set is highly educated. The kids' tent will teach toddler boys and girls fine motor movements, and children fine motor movements. Engage and bond with your child. Teach basic daily skills with these toys through modeling and imitation.


🏕️ GIFT EXPLORATION - It's perfect for every age, and for everybody! Look no further for gifts for toddlers, girls, and boys. Everyone will love the kid's play tent. Play indoors and outdoors. Help your kids turn their imaginations into reality! Recommending kids tent indoor play for toddler toys age 2-4 and birthday gifts.