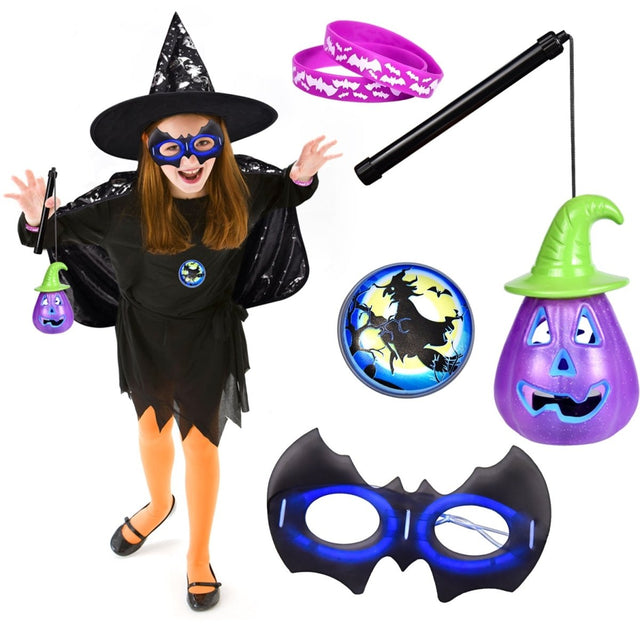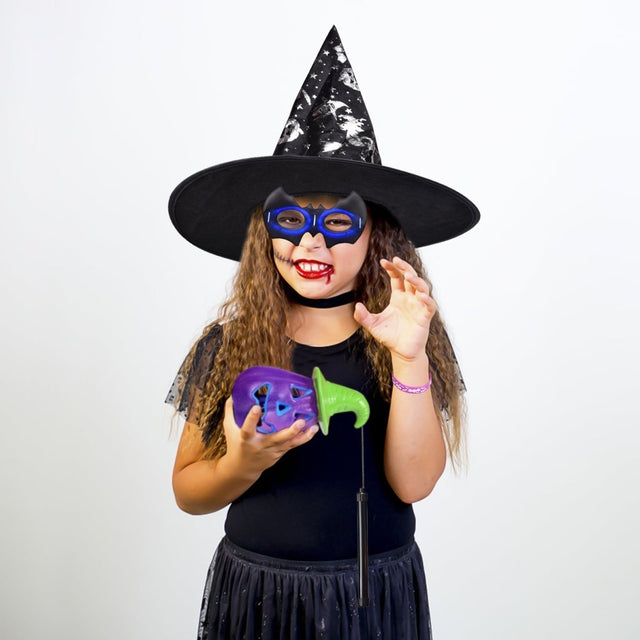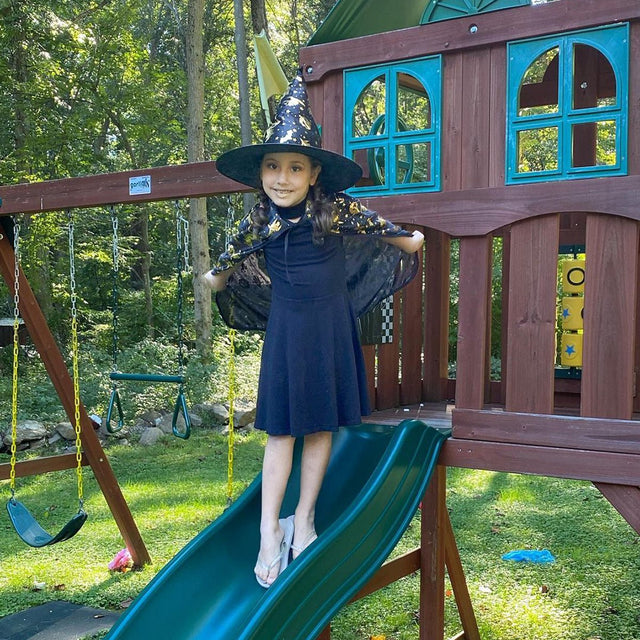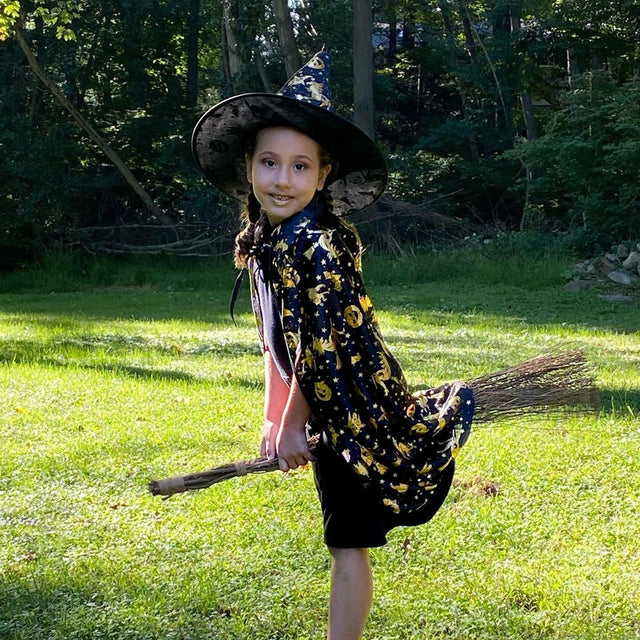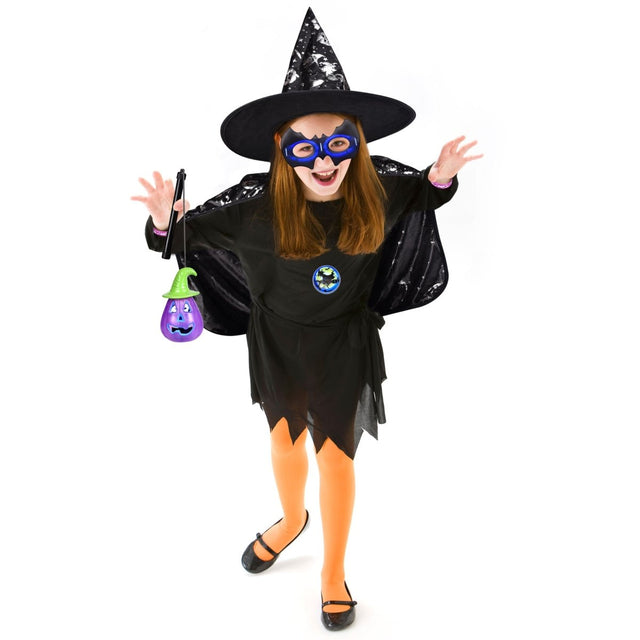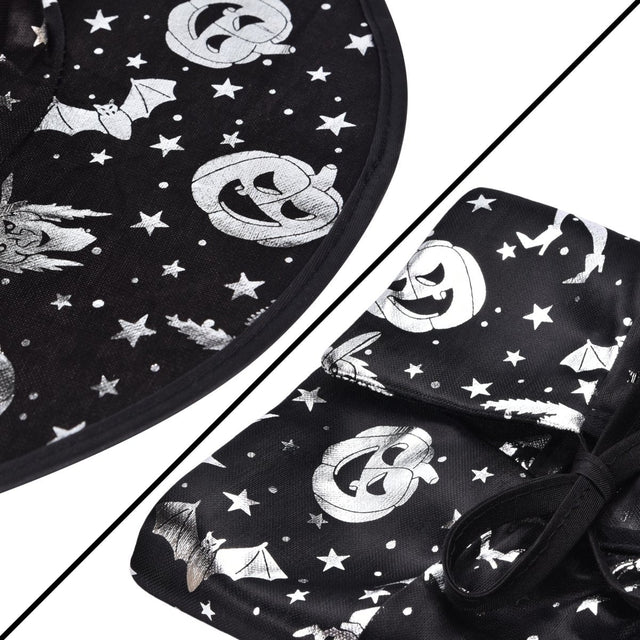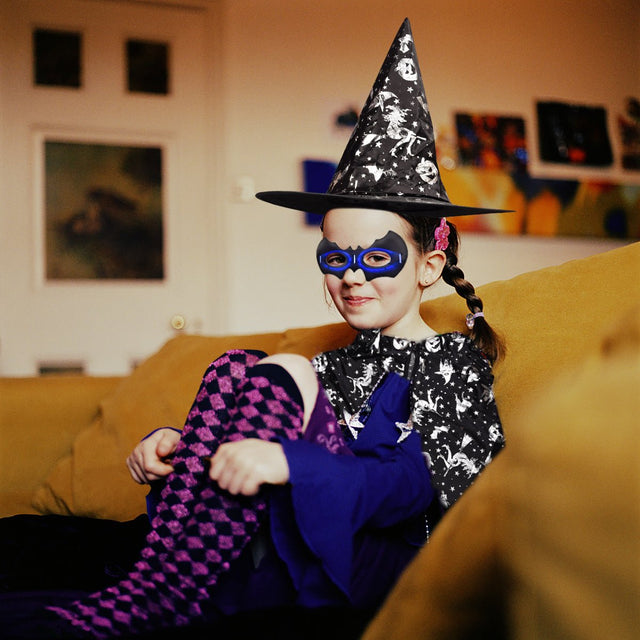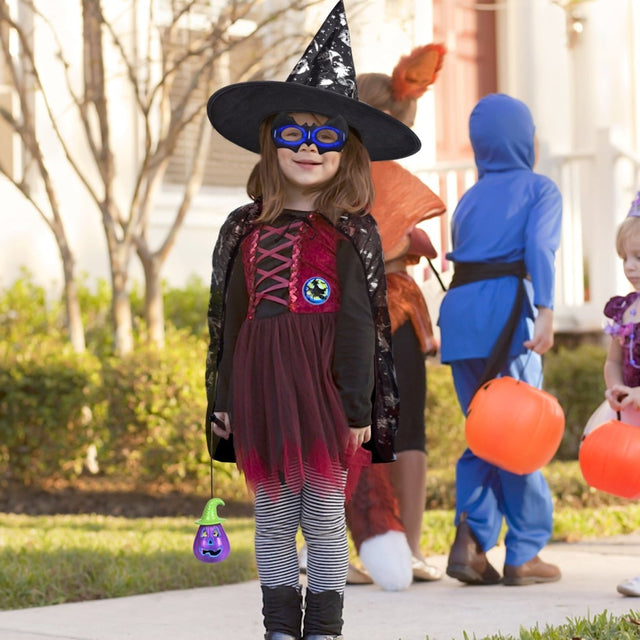 Kids' Halloween Witch Costume
Season's greetings to spooky enthusiasts looking to bewitch their wardrobe this fall. I bring good news sure to provide a frightening amount of fun for you all! I, the Count, have come up with one of the finest Halloween costumes of all - the Halloween Witch Collection only from PopFun! As the witch in the west used to tell me: a witch's delight comes only when she's best-dressed of the night! You'll certainly cast a spell on your fellow fright-loving friends without so much as a lick of Latin when you don all 6 pieces of this spooktacular set. The Witch's Cloak comes covered in bats and stars to show, and her Hat of Horrors will surely haunt the most harrowing of kids' Halloween costume critics! And friends, trust me - the Count - when I say that this witch costume collection is so delightfully Witch-y that it will cause onlookers to appear as if they've lost all their...blood! Mwahaha. Even the vampires know that a witch can't go without a magic wand: stacked with Jack-O-Lanterns, this magic stick will be a hit! Little magic-lovers will have scary amounts of fun once they've completed the Witch's Collection: Jack-O-Lantern lamp, 2 freak-ified bracelets that cast a ghoulish glow, Halloween Sticker, and batty mask - you can almost hear the fun-filled fear! Grab this collection at this scarily-low price, guaranteeing your little witch's delight tonight!
Features of the  Kids Halloween Witch Costume
 Package Dimensions : 7.8 x 5.4 x 5 inches. Item Weight: 1.1 pounds 
6pcs kids witchy costume with complete accessories, including a witch hat, a cloak, a pumpkin lantern, two bracelets, a glow mask, and a glow sticker.
Monster-resistant lanterns flash with the flip of a switch, and the spooky sound occurs simultaneously.
The simplest way to look absolutely magical is by wearing the black witch hat and cloak, designed with shimmering witches, pumpkins, bats, and more patterns.
Unit Size and Unit Weight:  7.87*5.31*4.92[inch] & 0.4[lbs]