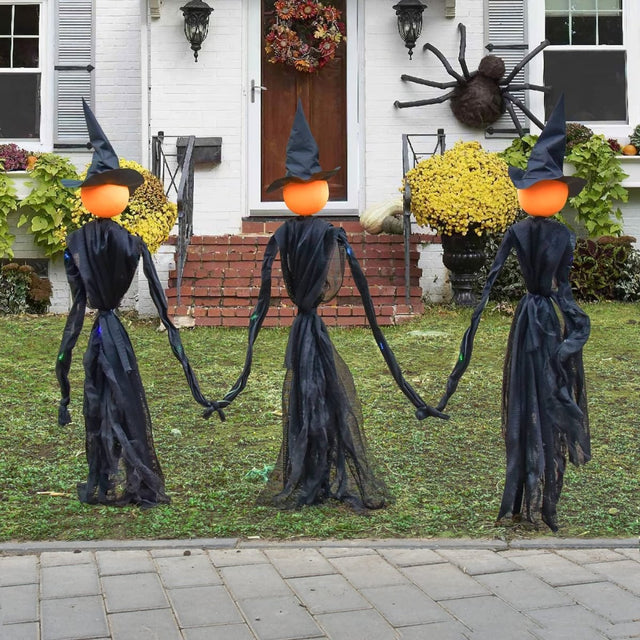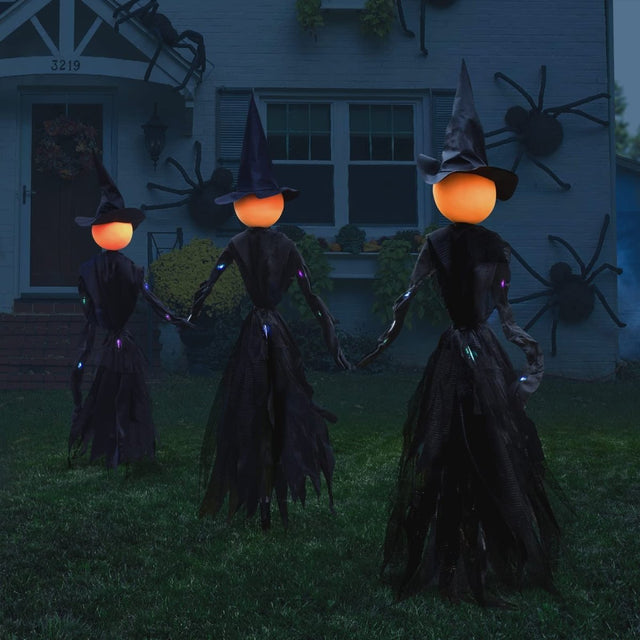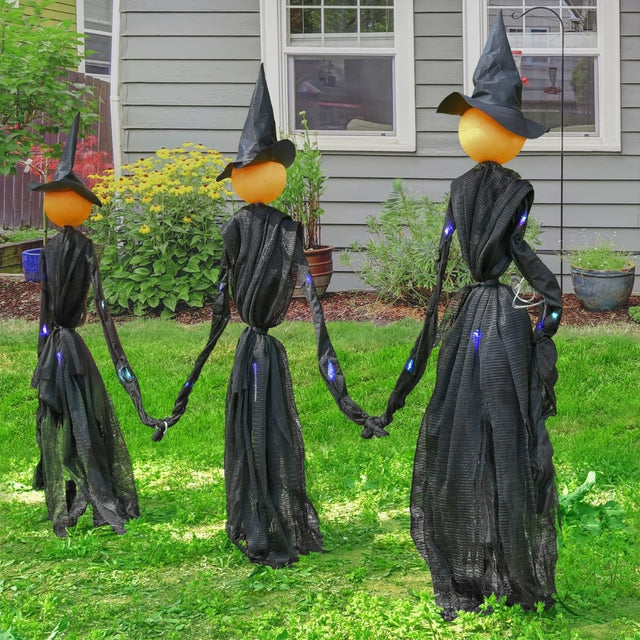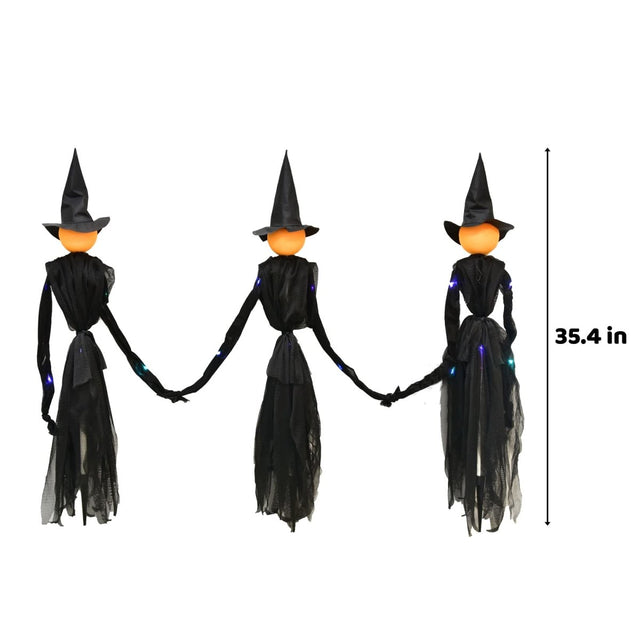 Halloween Witch Decor 
3 witches are scarier than 1! These 3 witches are joined at the hands. Position them in any way you'd like: standing in a row, or even in a circle. Wow, trick-or-treaters with this unique Halloween decoration. This spooky witch decoration is perfect outside on your front lawn, or in your haunted house. They are holding hands, waiting in silence for their next victim.
The hand-holding witches are made with the material called tulle, which is similar to netting, but much softer to the touch, with smaller holes. It does not provide a stiff look for the clothing. Your guests and trick-or-treaters will love it. 
The most eye-catching part about these scary witch decorations is that they light up in different colors, including red, yellow, blue, and green. Make them flash slowly or quickly, depending on the kind of Halloween ambiance you'd like to create. Place them outdoors to make every passerby feel fear, or place them inside your home and send a chill down your party-goers' spines.
👻 SPOOKY: The faceless witches hold hands together, creating a solemn, chilling vibe.
👻 MULTICOLORED LIGHTS:
 Flip the switch! LED colors come in red, yellow, blue, and green. 2 modes include low-frequency flashing and high-frequency flashing. 
👻 EASY ASSEMBLY: S

takes can be easily inserted into the ground and stand stably.
👻 MATERIAL:
 The light-up witches' black robes are made of tulle (similar to netting but softer with tinier holes) 
👻 VERSATILE: Perfect for both outdoors and indoors. 

👻 DIMENSIONS:
 Witch height is at 35.4 inches. 3 AA batteries required for LED lights. The battery box is placed on one of the witches.



Core Information
Box dimensions: 8.66 x 4.33 x 16.54 inches
Witch's height: 35.4 inches
Weight: 1.22 pounds