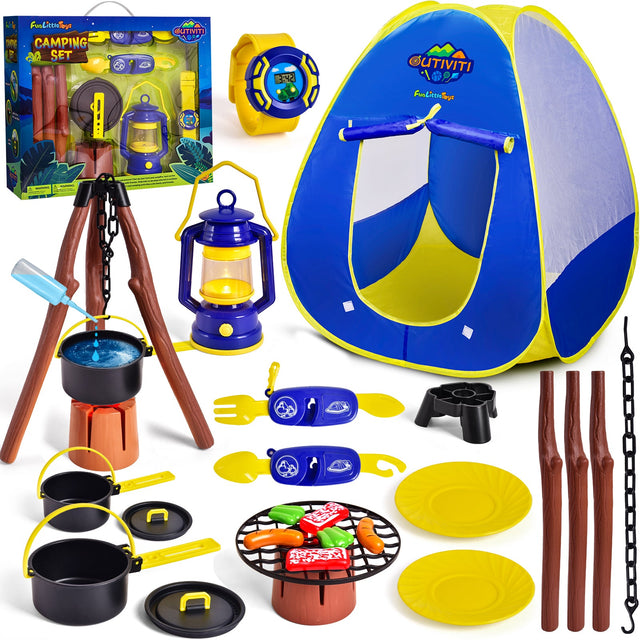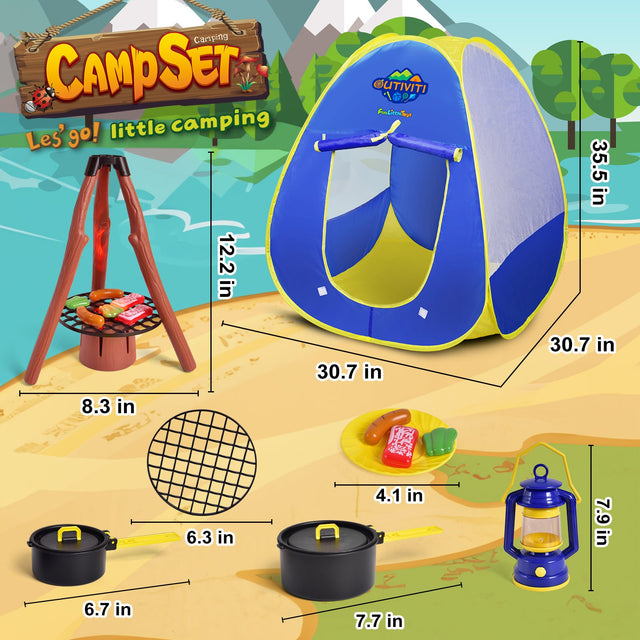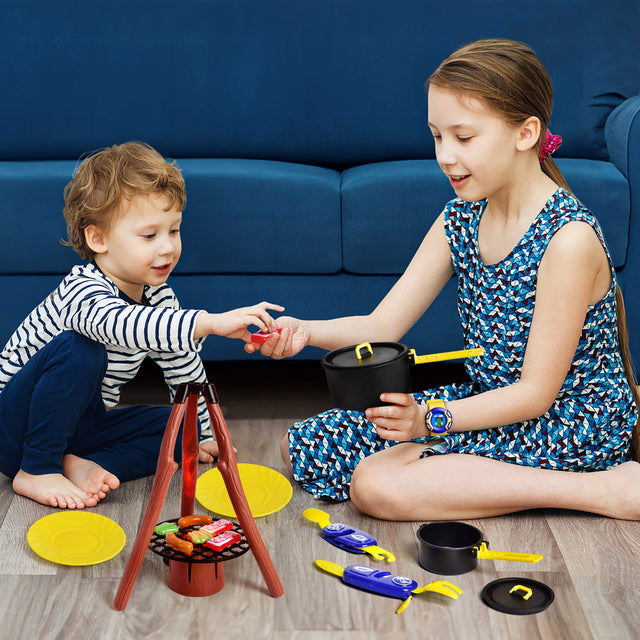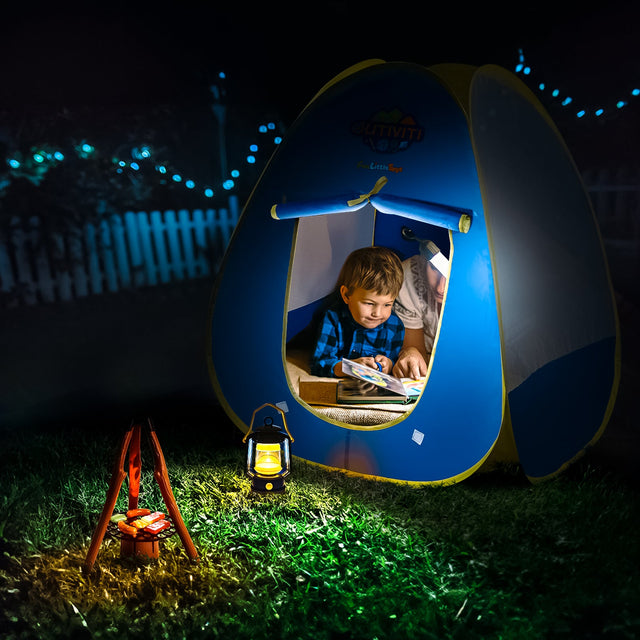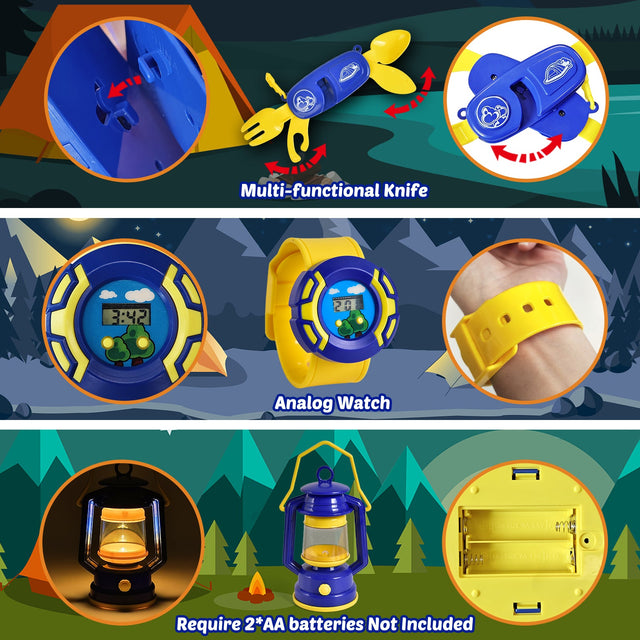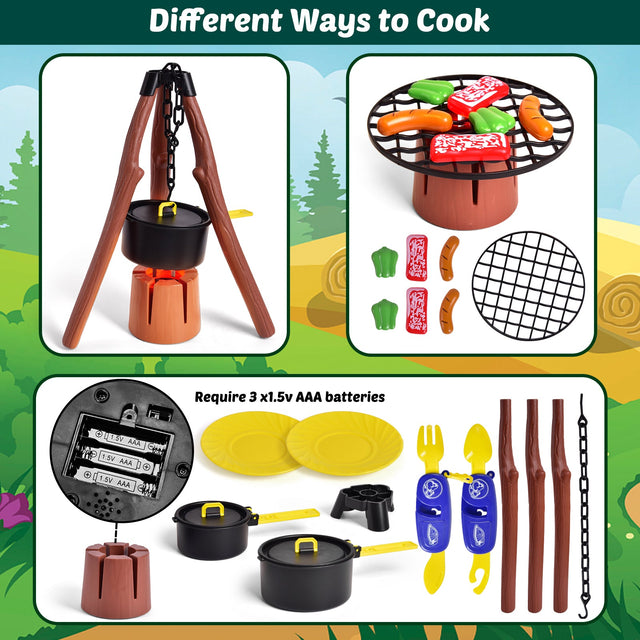 The Little Explorer's Camp Adventure Toy Set lets your preschooler dive into the world of outdoor adventure right from the comfort of your living room. This charming set is designed specifically for kids aged 3-5 years, sparking their imagination and nurturing their curiosity about the great outdoors.
Included in the set are:
Miniature Tent: A vibrantly colored, easy-to-assemble tent where your little one's figurines can take shelter.

Toy Campfire: A safe, LED light-up toy campfire that simulates a warm glow, perfect for pretend marshmallow roasts.

Camping Figurines: Four adorable, poseable adventurer figures, each with their own camping gear like backpacks, binoculars, and a flashlight.

Camping Accessories: A miniature fishing rod, canoe, cooking pot, and other camping gear to encourage pretend play.
The Little Explorer's Camp Adventure Toy Set is made from non-toxic, BPA-free, and durable plastic materials, ensuring it withstands even the most imaginative of camping trips. The set is designed to promote fine motor skills, hand-eye coordination, problem-solving skills, and understanding of nature and wildlife.
With this camping set, your preschooler's playtime will transform into a fun-filled learning experience, fostering their imagination and love for adventure. Pack up the gear; it's time for a camping journey!