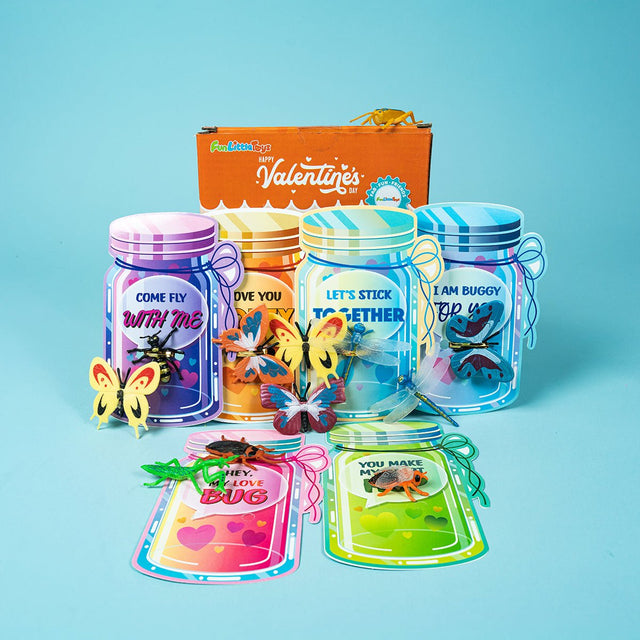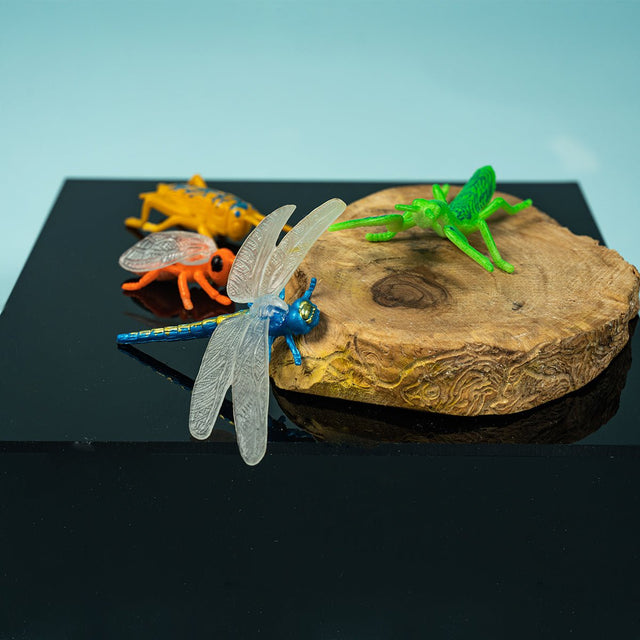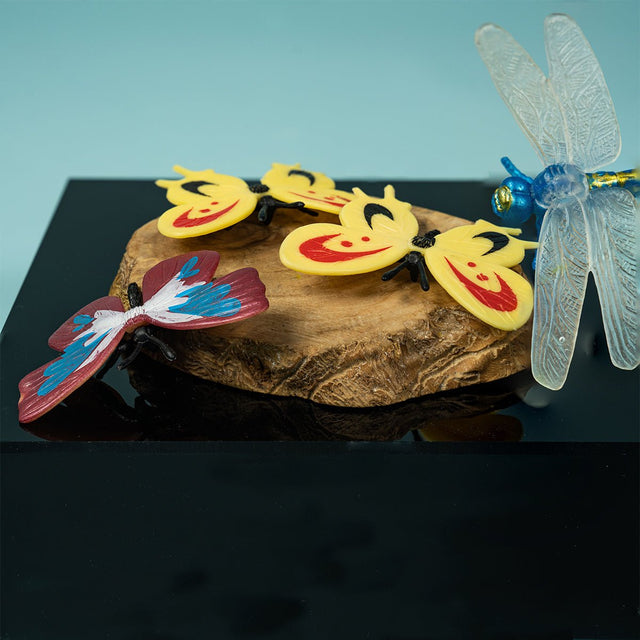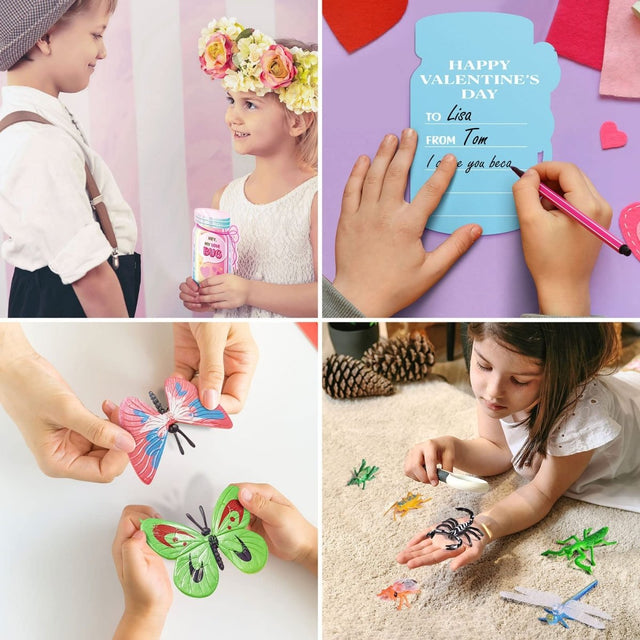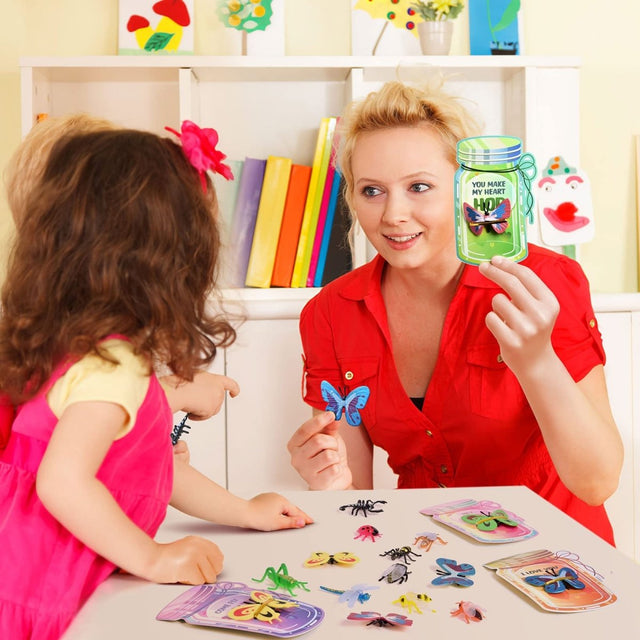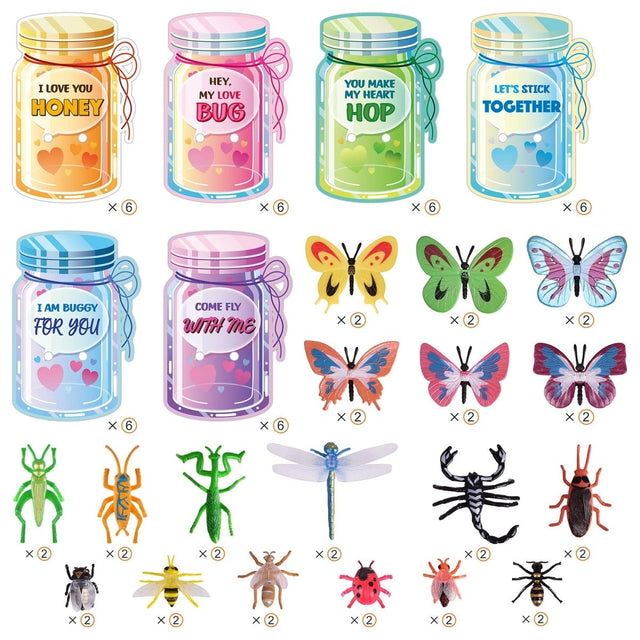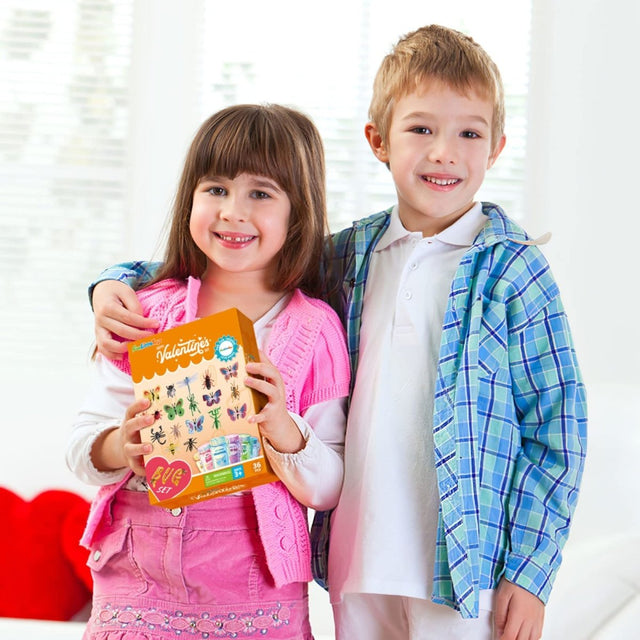 Love Bug Valentines Day Cards for Kids
Send your special someone something extra special and unique with these Kids' Valentine's Day Love Bug Cards this Valentine! These cards come with a set of 18 different bug-themed toys, for a total of 36 pieces. The cards feature bright and colorful cartoon illustrations of all kinds of bugs, from ladybugs and butterflies to moths and dragonflies. Your little one will be sure to love these adorable and whimsical cards and toys. They're perfect for exchanging with friends and family, making them a great addition to any Valentine's Day celebration.
Features of the 36 Valentine's Day Gifts Cards for Kids
Value Pack: This happy valentines day party favor supplies set includes 36 valentines day bugs with 36 matching valentine's gift cards. The kids' bug set comes in 18 different bugs, including butterflies, dragonflies, scorpions, spiders, ladybugs, praying mantes, cockroaches, grasshoppers, and giant ants.
Cool Designs: The 36 pieces of gift cards come in 6 different colors, each illustrated with cute jar designs for you to match the "love bugs".
Perfect Valentines Gifts for Kids: The love bug valentine's day party favors can be used for classrooms and parties. They are also the perfect valentines day party toy and a valentines day craft - consider this the must-have bug kit for boys and girls on Valentine's!
Share your feelings: Our prizes for kids' classrooms on Valentine's also helps your children to share and express gratitude on the back of Valentine's note cards to their friends and classmates. They are the perfect boys' valentines day gift cards!
Safety first: This Valentine's Day Kids Bug Set with Cards is guaranteed to be safe for your children. We use only non-toxic materials and the card set is CPSIA-compliant. We follow strict safety guidelines and all of our products are tested to ensure they are safe for your children. We want you to have a worry-free shopping experience and we take pride in providing you with a safe and quality product.