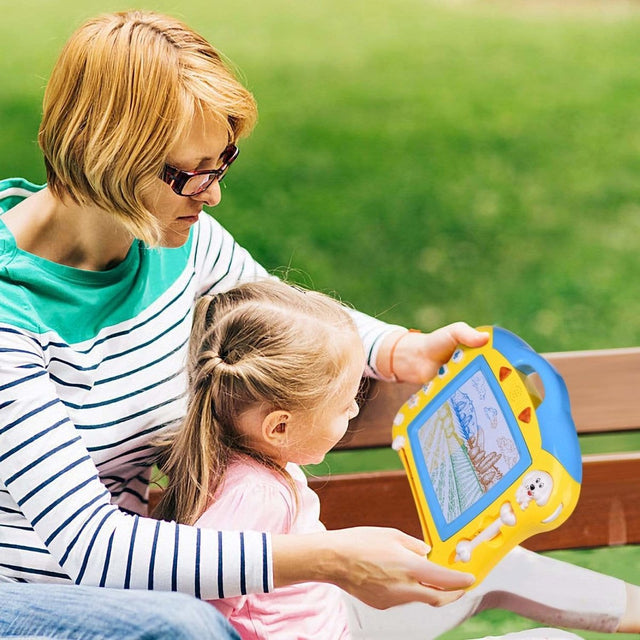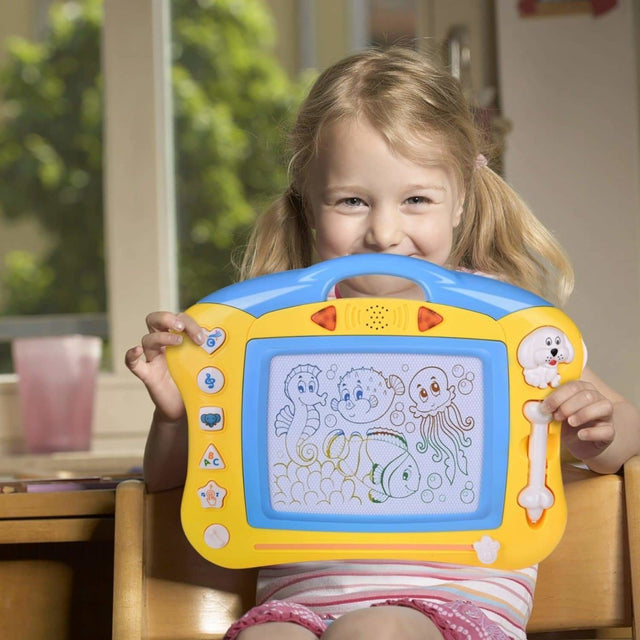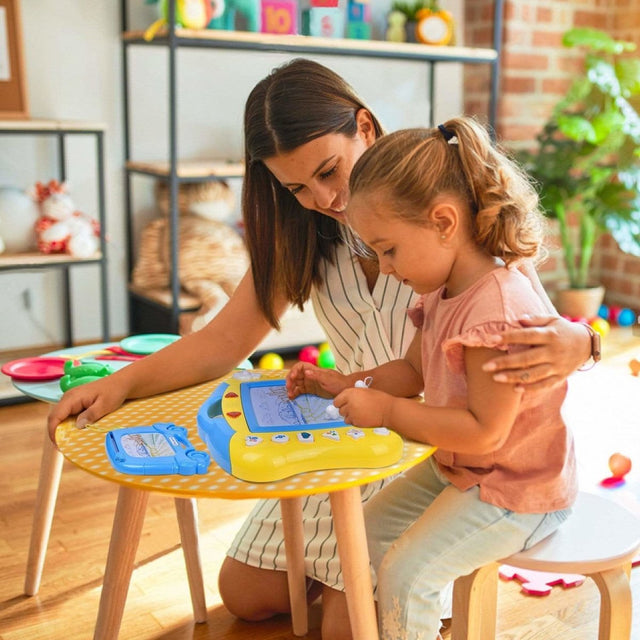 Get Doodling with the Magnetic Doodling Board from PopFun
Parents, what child doesn't love to doodle? As entertaining and important as doodling is, the drawing board provides more than just the naturalistic opportunities for little Picassos a chance to perfect their next painting.


4 crucial geometric shapes have been built into the margins of this magic maker: square, circle, triangle, and star. Children can start to learn the basic shapes necessary for the foundational understanding of mathematics and engineering at their own pace, and during their own doodle time!

There's no better way to create an environment that's ripe for not only creativity but creative learning for geometry too. Encourage your love one's creativity today without harming the environment-- save heaps of paper with this fun and educational toy. 

Lights & Sounds: Musical magnetic drawing board, measuring 15.35" inches long and 11.81" inches high, activates different tones and lights
Variety Bundle: This doodling board packs all sorts of fun variety, featuring a cute dog bone drawer, and all sorts of shapes and sounds


Vivid Colors: The Magnetic Doodle Board features all sorts of fun, bright, bold colors such as Red, Blue, Green, and Yellow


Value Bundle: The product features a mini-doodle board alongside its bigger pal


Battery Powered: All that's required to power this doodle pad is 3 AA batteries, not included.