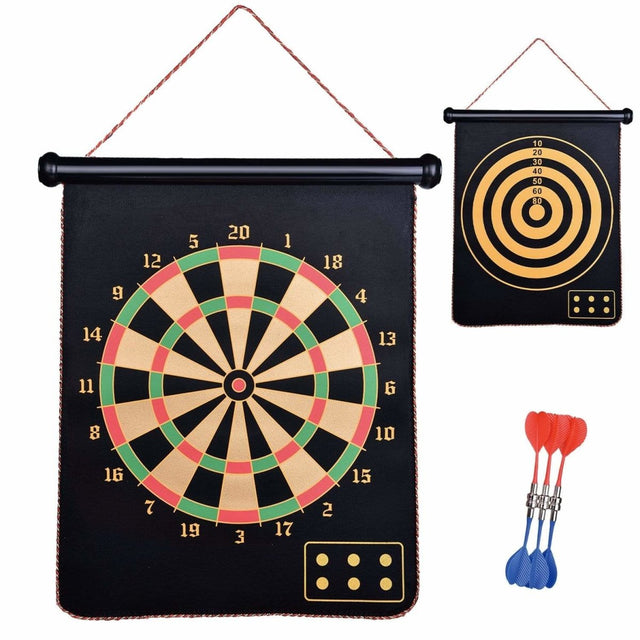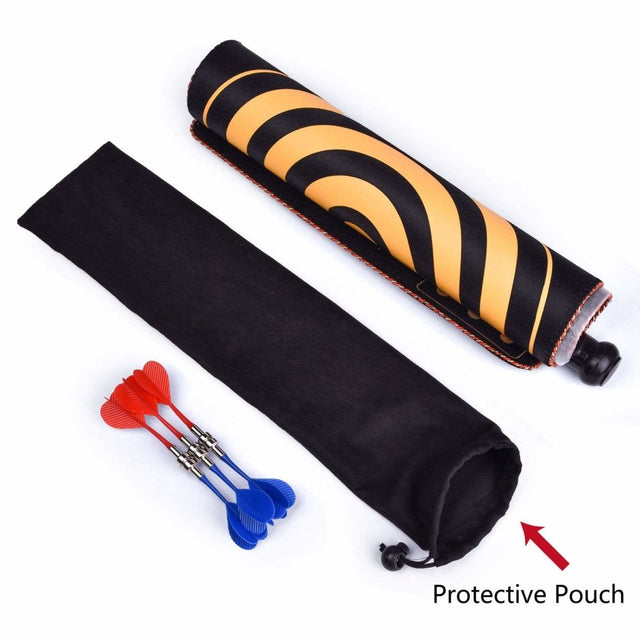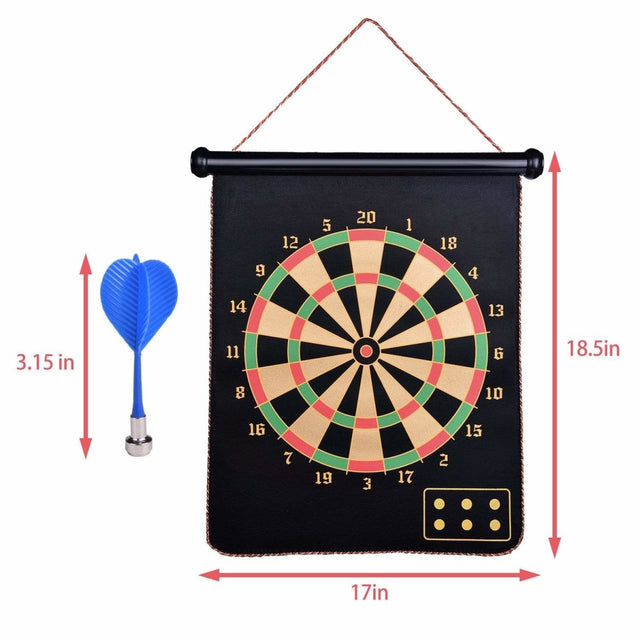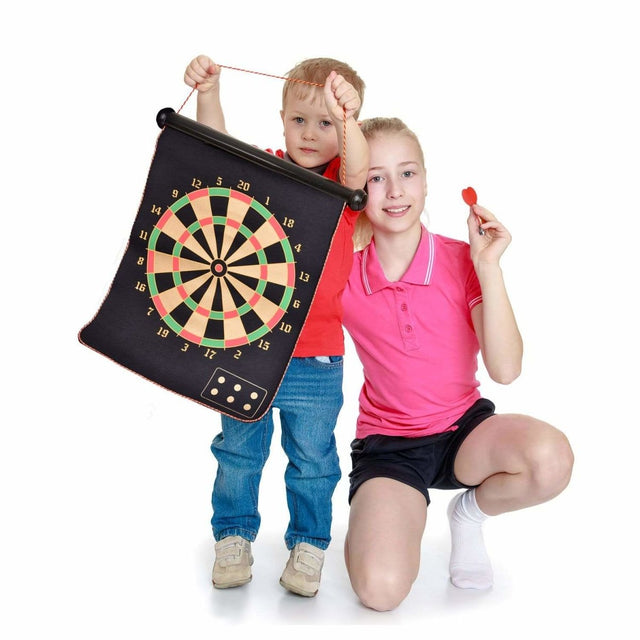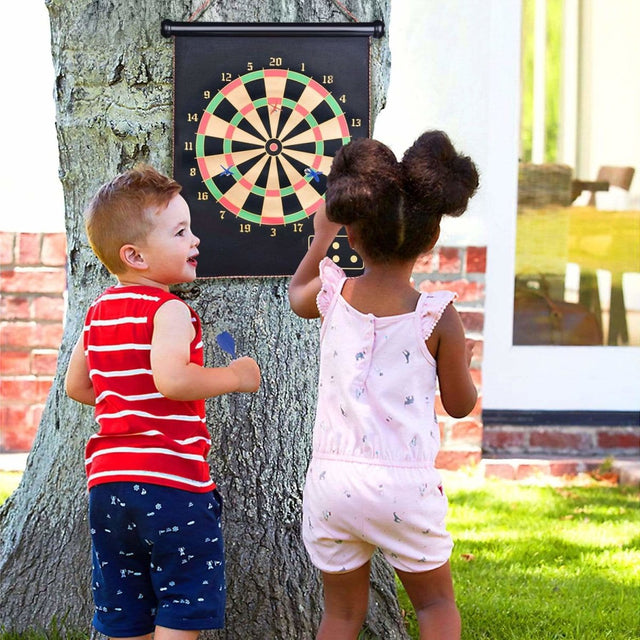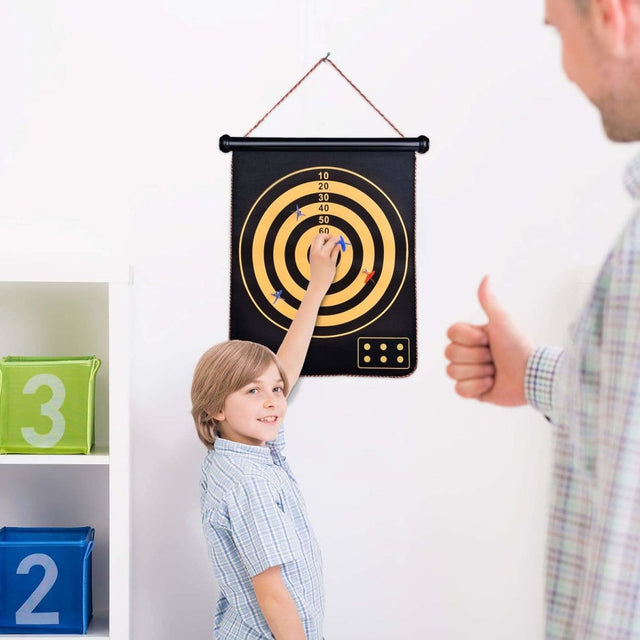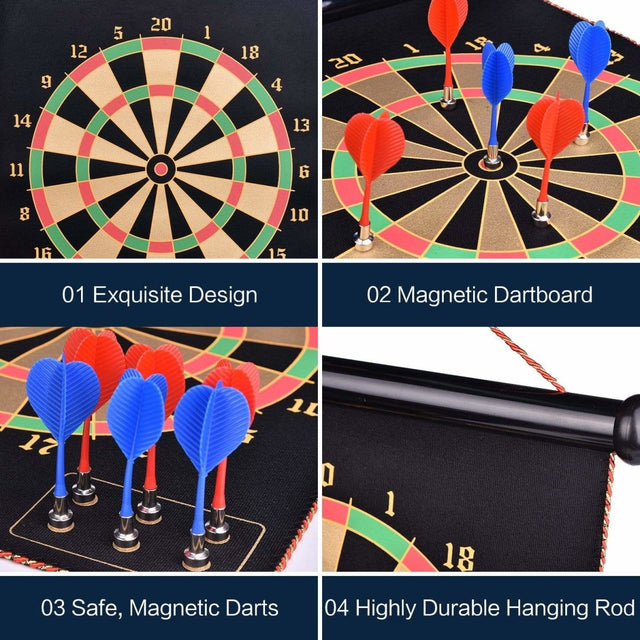 Enjoy the safe darts with our toy dartboard set 
This magnetic dartboard kit is designed for kids. It includes a two-sided dartboard with a hanging rope for easy hanging, plus 6 safe magnetic darts (3 red + 3 blue).
Hang this magnetic dartboard anywhere you would like and see how you score! With double-sided boards, this game is double the fun. The board size is good at a diameter of 15 inches which is a nice board target size. 
Safe magnetic darts are made from a very durable type of plastic that has exceptional high wear and tear resistance. 
Different point systems create challenges, and engage children to practice their hand-eye coordination, plus, concentration and early math skills get a big boost with the magnetic dart game.
Approx. 18.5'' x 17'' double-sided magnetic dartboard for kids, features a classic dartboard on one side, the bulls-eye targeting on the other
The darts-board is a good size with a diameter of 15 inches and has magnetic properties, fitted with a rope hanger
6 safe magnetic darts (red & blue) are supplied with it, 3 in each color; featuring flat magnetic tips with super strong neodymium magnetism for safe play, never damage walls or hurt kids
A fun game for all ages to play indoor or outdoor; hang this magnetic canvas dartboard from any wall or door in the office, game rooms, homes, or against a fence, tree in the garden, and more
Comes with an extra protective pouch, the dartboard can be rolled up and stored in it.