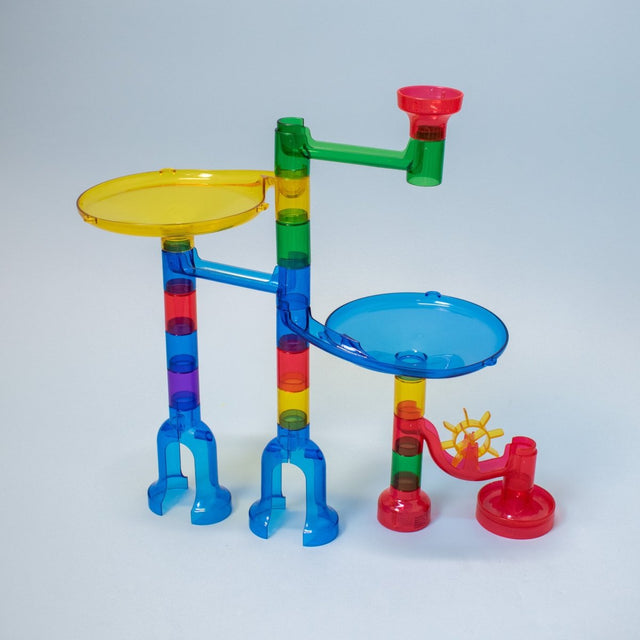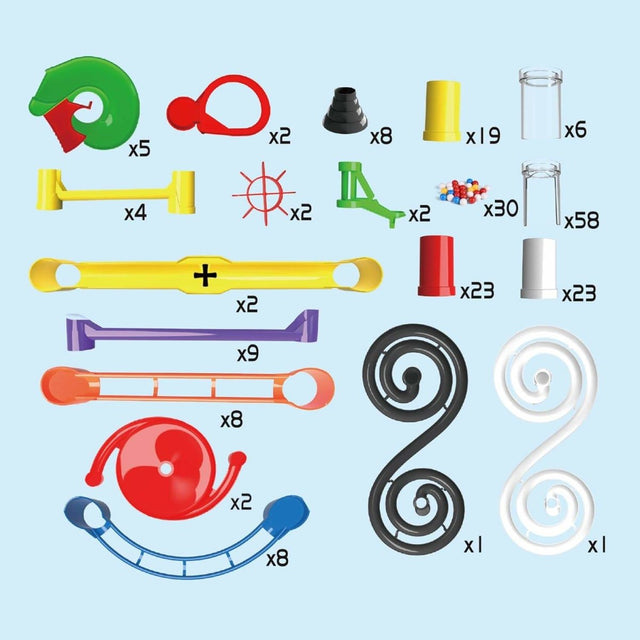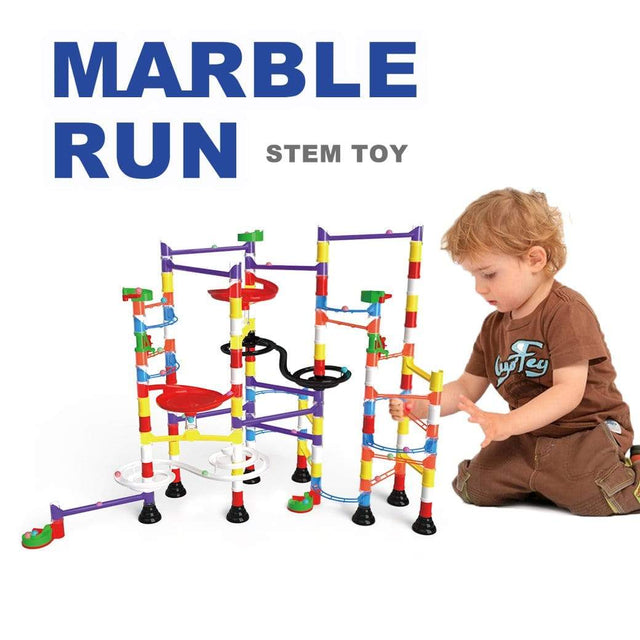 Roll around the marble run race track with PopFun
Create the ultimate space for kid creativity with the Marble Run Race Track! This marble run toy allows parents and children alike to experience the timeless enjoyment that goes alongside playing with what you create. Containing 16 Marvelous Marbles & plenty of race track pieces, there's no limit to the family-wide fun to be had with this product from PopFun. 
Educate & Entertain:

This marble-run toy educates while entertaining children & toddlers.

Creative Freedom:

There are plenty of ways to construct your race track because PopFun's made creative freedom a priority!

Wild Variety:

The Marble Run Race Track contains all sorts of fun track additions: windmills, loops, U-turn slides & more.

Vivid & Bright:

One look at this marble track and you'll notice vivid & bright colors along each piece. 

Safe for Play:

Each piece has been made from premium quality plastic material and is guaranteed safe for play.