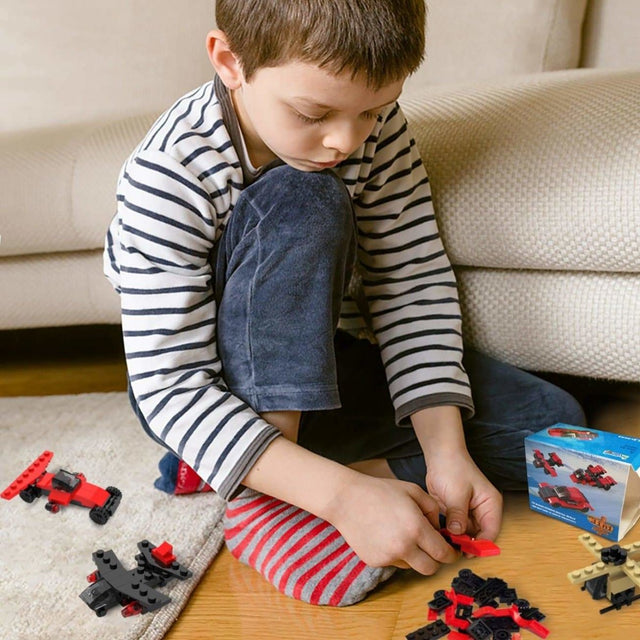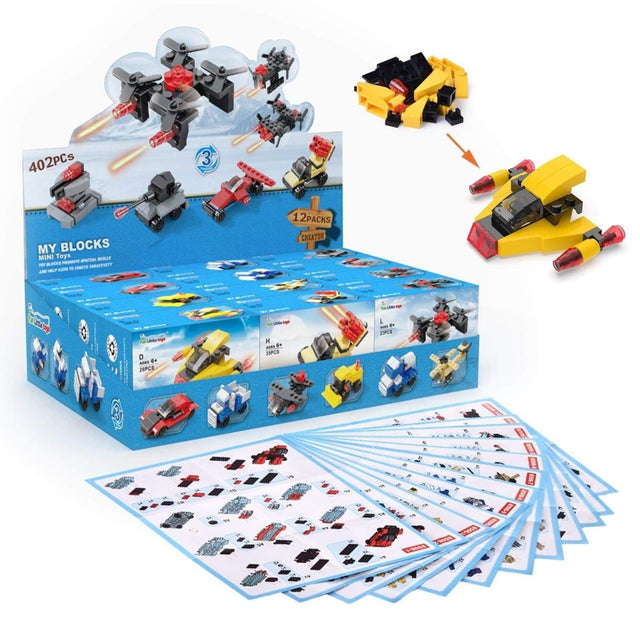 Jump into an action-packed military toy set with PopFun's Military Car Building Blocks
The Military Cars Building Blocks provide kid heroes with the imagination platform for the ultimate experience with toy military vehicles. Kid Captains can use their creativity to craft 12 unique and exciting action-packed army toys and vehicles sure to bring victory for the Forces of Valor in Battle Valley and beyond. These military toys are sure to make playtime pop!
DIY Engineering:  

With over 400 pieces of DIY entertainment & 12 vehicles to construct, this military playset makes for tons of fun. 

Army Style Variety:  

The Military Cars Building Blocks come packed with a wide variety of fun & exciting military vehicles: Quadcopter, Tank, Jet, and Humvee just to name a few.

Colorful Collection:  

Toy military vehicles that come colored in bold & brazen colors known to heroes around the globe.

Creative Channel:  

This toy-building playset helps children to channel their creativity throughout playtime & beyond.

Easy Assembly:  

The Military Cars Playset from PopFun provides easy-to-follow illustrated instructions, making playtime all the more exciting.
Product FAQs:
Question:
Are these compatible with Lego?
Answer:
Yes, they are compatible with Lego.
Question:

How are these packaged?
Answer:
Each one is individually packaged, a total of 12 small boxes.
Question:
Does it come with the black hawk?
Answer:
There is a helicopter included in the set, but it doesn't really resemble a black hawk.