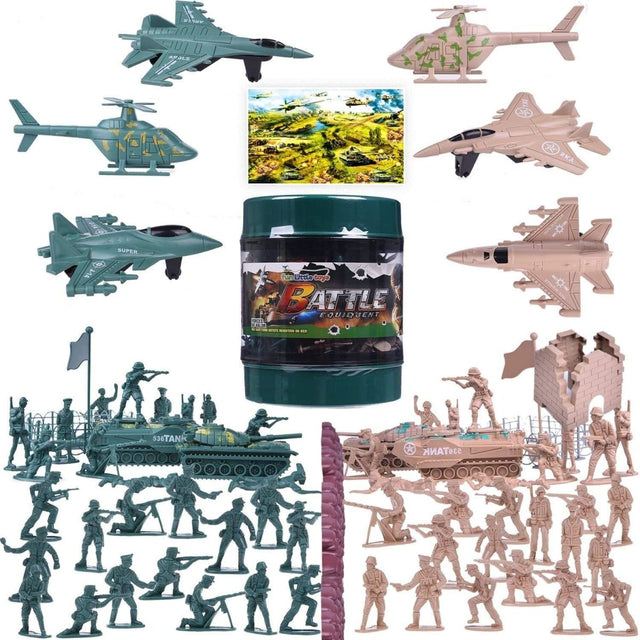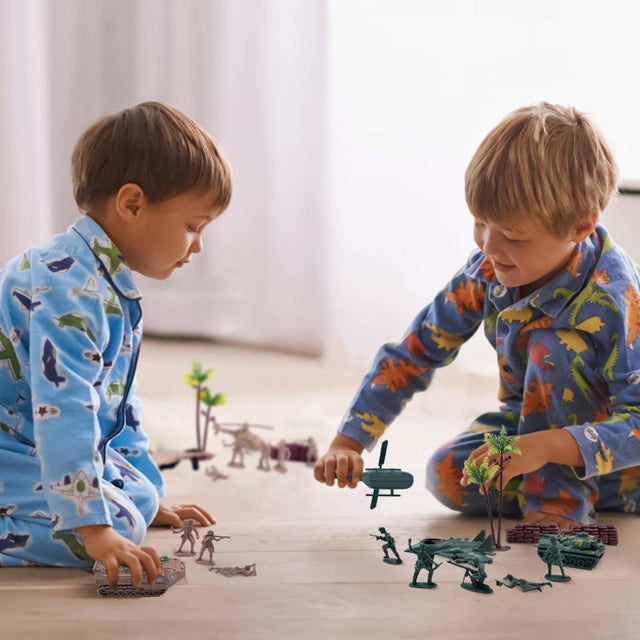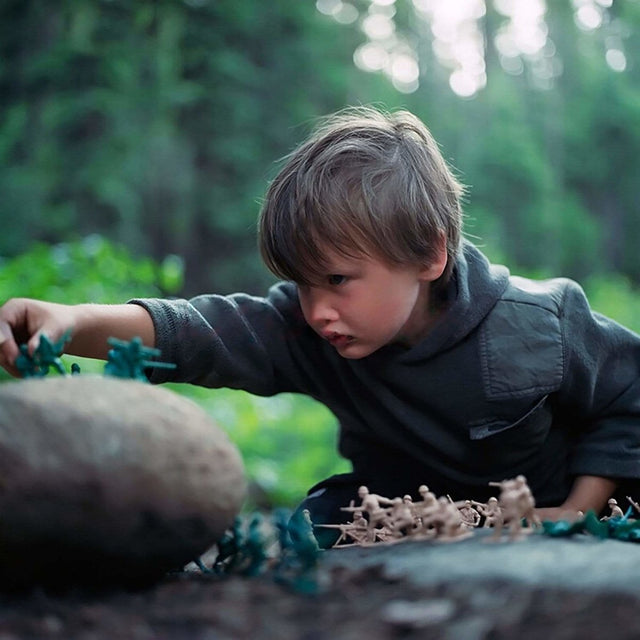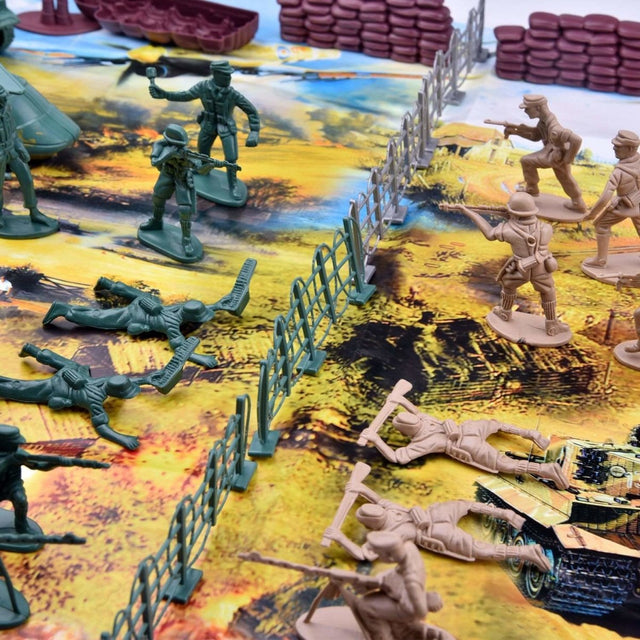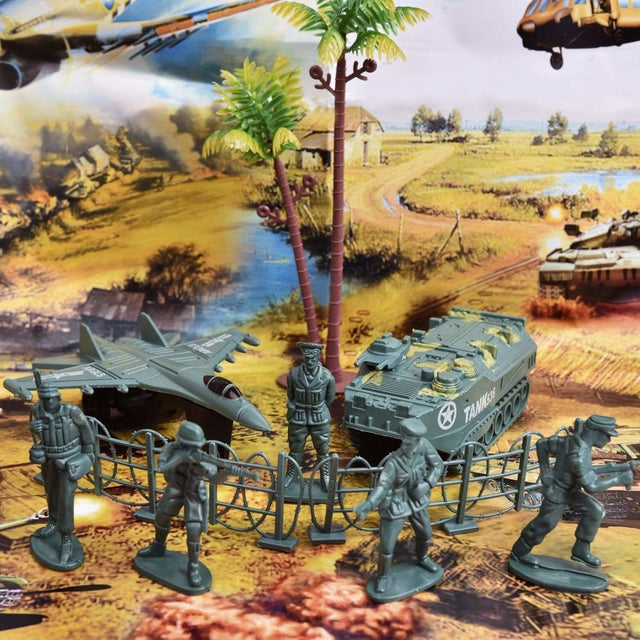 Grab your army toys kids and get going to Battle Valley with PopFun's Military Playset!
It's time that an army playset proves its worth among the military toys - look no further than PopFun's own Military Playset! Featuring over 200 Play Pieces in 1 action-packed product, there's hours of imagination entertainment to be had. Hop aboard the military plane to Battle Valley, and ride alongside any of the 4 Hailstorm Helicopters, 4 Spitfire Jets, or 2 Flank Tanks to get quick control of the rollin' tide of war.


All Out Army Play:

The Military Playset features military toys for kids like no other, numbering over 200 play pieces.

More than Infantry:

This army playset packs in more than just infantry, and comes featuring helicopters, jets & more!

Battle Valley:

PopFun's Military Playset packs in an action-packed play map: Battle Valley

Premium Quality Play:

Quantity doesn't always mean sacrificing quality, and this army playset proves just that

Imagination Station: Watch with delight as these army toys for kids provide the perfect place for kids to harness their imagination
product FAQs:
Question:
is it worth buying?
Answer:

They are 'cheap and cheerful. Our grandson loved them, but they are not 'quality substantial' etc. Quantity not quality, but, as i say, he played with them for a long time
Question:
How big are the vehicles and planes?
Answer:

They are small. Great for young children. I don't have them at my house as I purchased them to give as a Christmas gift but if I can recall the approximate size I would say that the planes, wing tip to wing tip probably are about 4" and the vehicles and tanks within that scale. Older children may not find them as appealing as younger ones.
Question:
Do the action scene mats come with the sets or is this merely for advertising purposes?
Answer:
The action scene mats of 232 PCs Army Men Action Figures Army Toys come with the sets.