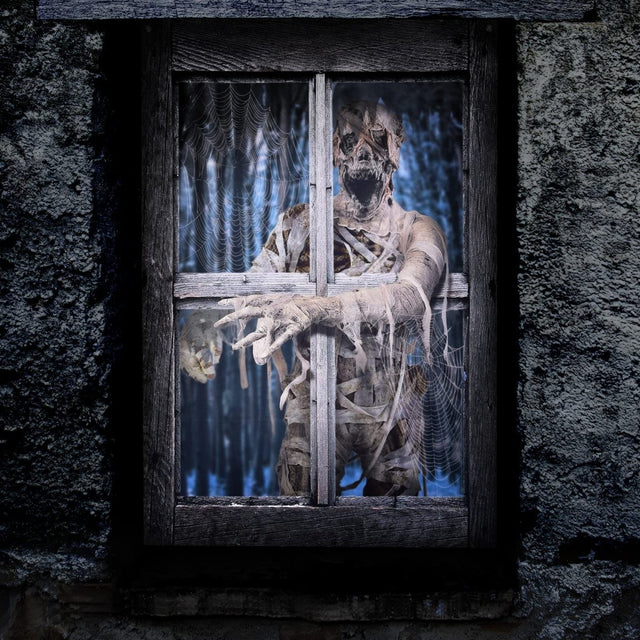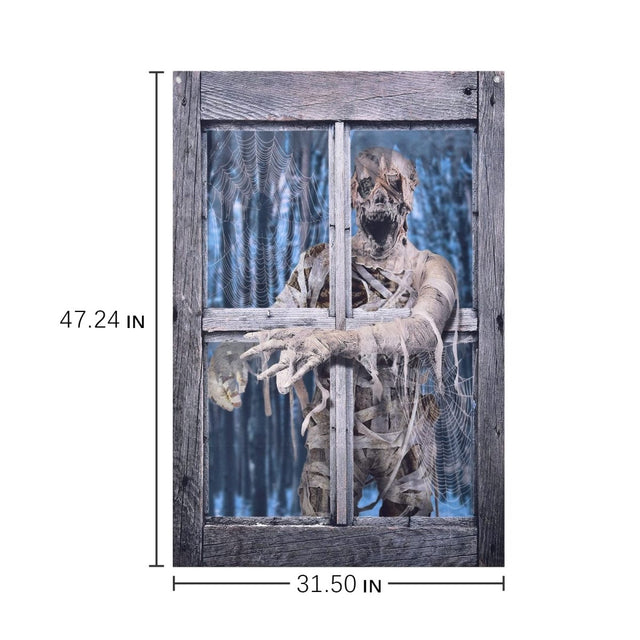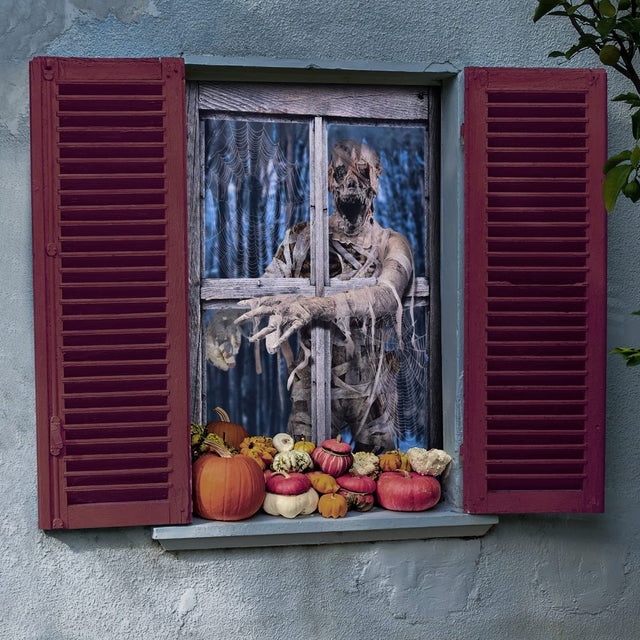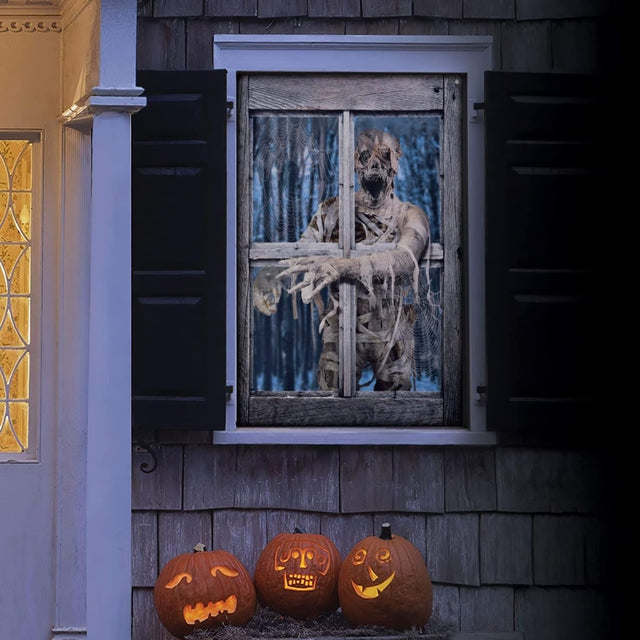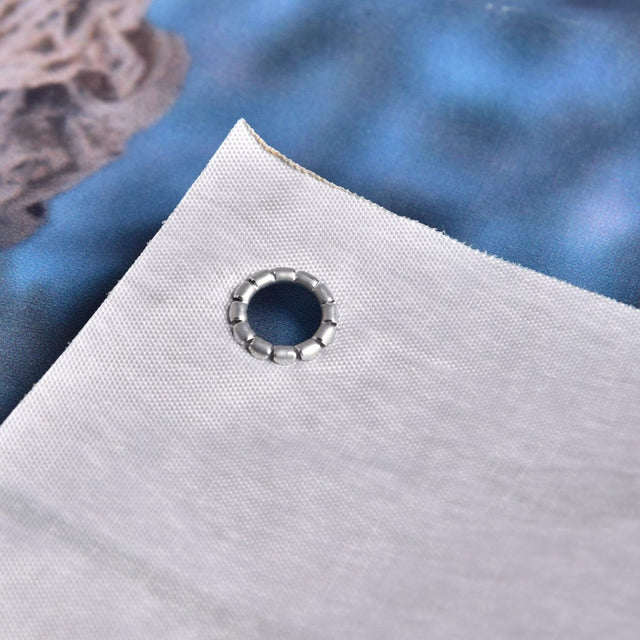 Halloween Decoration Ideas 2022: The Mummy Skull Curtain
This simple yet effective mummy skull curtain is great for the Halloween season! This curtain from FunLittleToys will be sure to give people a good scare. The assembly is incredibly easy, just hang this Halloween decoration anywhere you want, and that's it!
It's the perfect finishing touch to your haunted house.The mummy stares intensely at your party guests in silence, and the 3D design makes people jump back in fright. It's realistically designed to create the illusion that the mummy is coming out of the house to get you! You won't even notice that he has been watching you... 
Features of the Halloween Window Decor: 
Mummy Curtain 
SCARY - This mummy will frighten any passerby! The 3D design makes it look incredibly realistic. It's also super unexpected!
EASY ASSEMBLY - Terrify everybody in 1-step. Comes with holes in the curtain for easy hanging. 
DURABLE - This Halloween window decoration is a classic scare tactic. Use it again and again for every spooky season. 
DIMENSIONS - Each curtain is 47.24 x 31.50". 
Core Information
Package size: 12. 6 x 11.81 x 1.18 inches
Package weight: 0.33 pounds

Each curtain is 47.24 x 31.50"