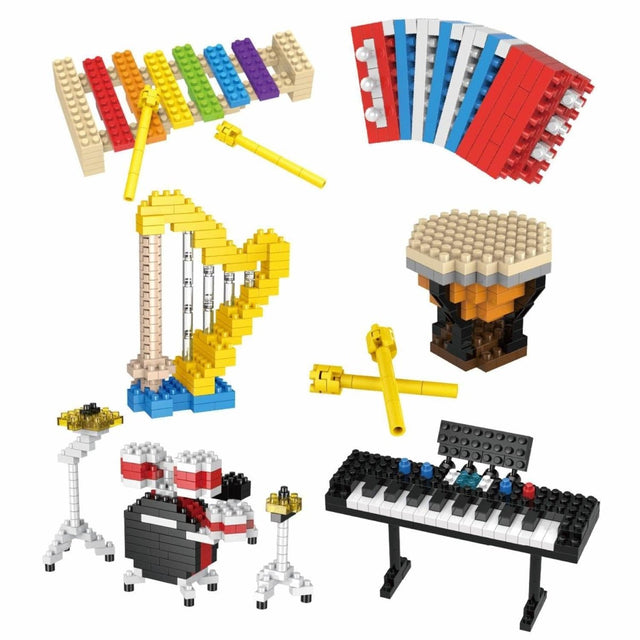 Magic Music Time Starts with Music Themed Mini Building Blocks
The Music Themed Mini Building Blocks from Fun Little Toys have arrived! It features 12 individually wrapped building blocks with illustrated instructions for each instrument. There are plenty of instruments to build, including the guitar, clarinet, saxophone, keyboard, drum kit, violin, and more.
It is recommended for children ages 6 years & up. These building blocks encourage creative, imaginative play amongst your children, and simultaneously instills a love of music! Invest in the  affordable Music Themed Mini Building Blocks today!
Each set of building bricks will encourage your kids to problem solve and follow instructions in detail. Playing with these bricks encourages creative and logical problem-solving. They will feel very accomplished after building these instruments.  
Features
Create Imagination: The Music-Themed Mini Building Blocks Provide 12 Playtime Music Pieces for Kids to Create


Illustrated Instructions: Each Block Set Comes with Illustrated Instructions


Captivating Color: The Music Blocks Feature Captivating Colors for Children to Enjoy


Great Size: Fun Little Toys Designed Each Musical Instrument to Be Perfectly Sized for Staging in a Toddler's Room


Worry-Free Warranty: 

This Product Comes Alongside a 90-Day Worry-Free Warranty