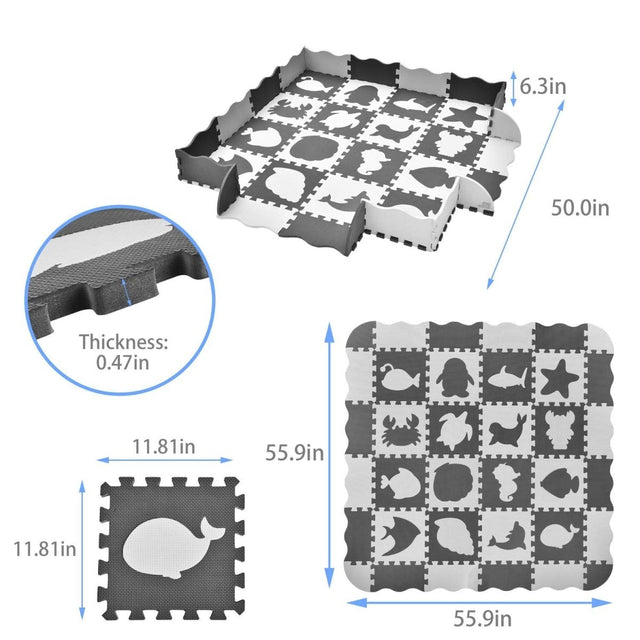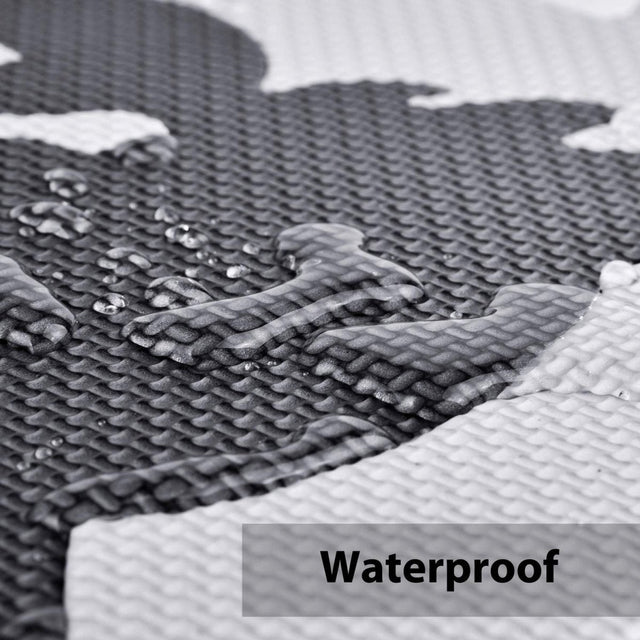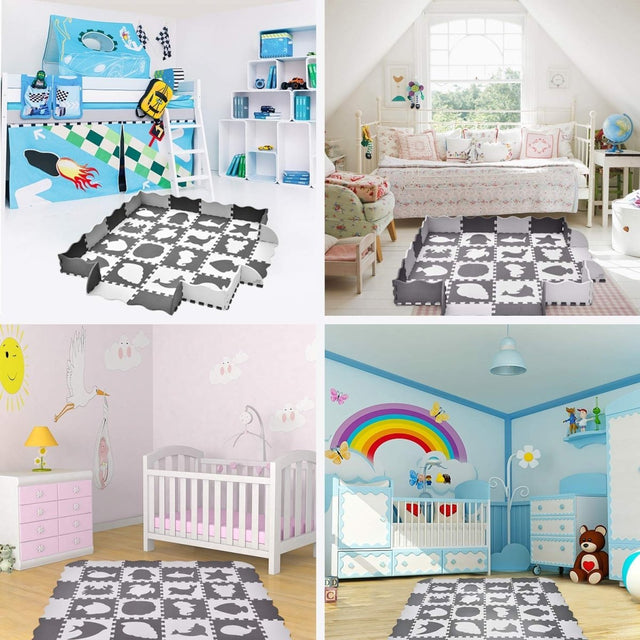 The Essential Play Mat for Babies Has Arrived
Parents all around are searching high and low for an answer to that age-old question: "How can we make tummy time shine?" Never fear – the Ocean Animal Playmat Foam Pack is here! 25 Play Foam Tiles that are effortless to interlock, parents'll be overjoyed at the easy assembly packed within this product: a play mat for baby tummy time made to last, and designed to shine! Just take a look at that – little eyes lighting up as they crawl and roll, enchanted by each animal on their very own play floor: Bitty Beluga, Sammy the Starfish, Sally Seahorse, and Crawling Crab just to name a few in the tummy time variety.
Encourage your baby to crawl around on a high-quality play mat to encourage their engagement with crucial early development!
 Benefits of the Best Baby Play Mat Available Today
Adorable Foam Mat: 25 PlayFoam Tiles Included Inside 1 Amazing Package
Versatile Design: Product Features 9 Floor Mats, 12 FunFence Mats, and 4 Gate Mats
Delightful Ocean Animals: Delightfully Decorated With A Variety Of Ocean Animals, Including Starfish, Seahorse, and King Crab
Spacious Place: Comfy And Cozy Baby Play Pen Offering 46" x 46" Of Floor Space
Free Shipping, Safe Checkout:  PopFun is Providing Free Shipping With Purchase of This Item! That Alongside Our Guaranteed Safe Checkout, Be Sure and Buy Yours Today