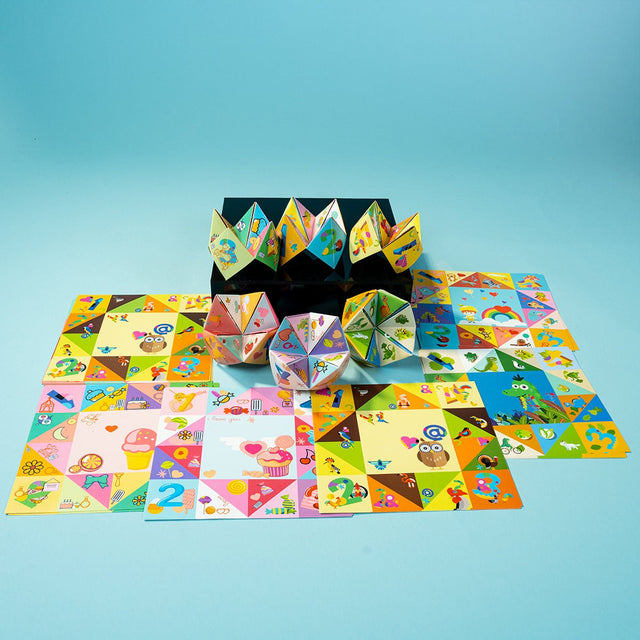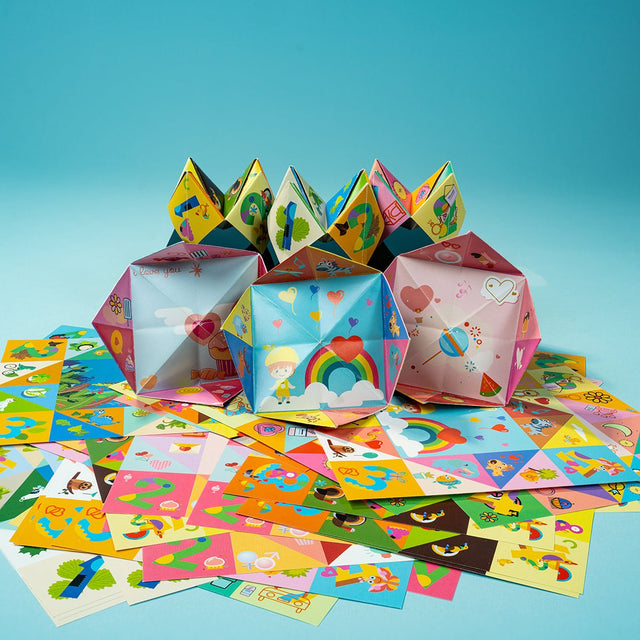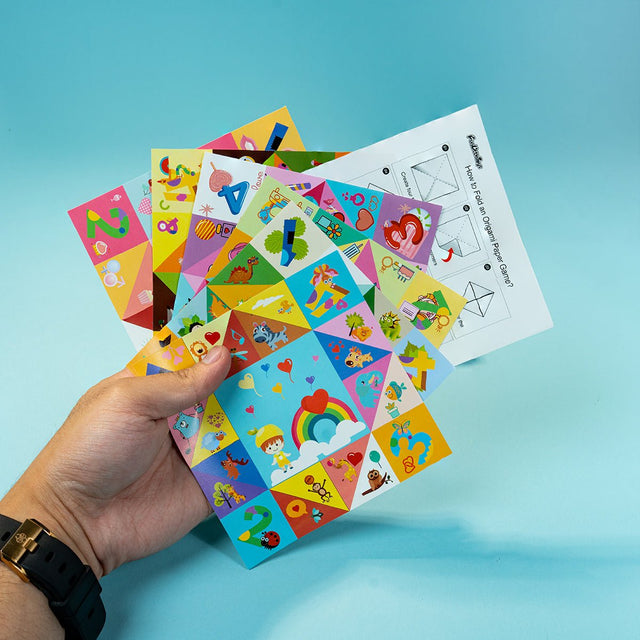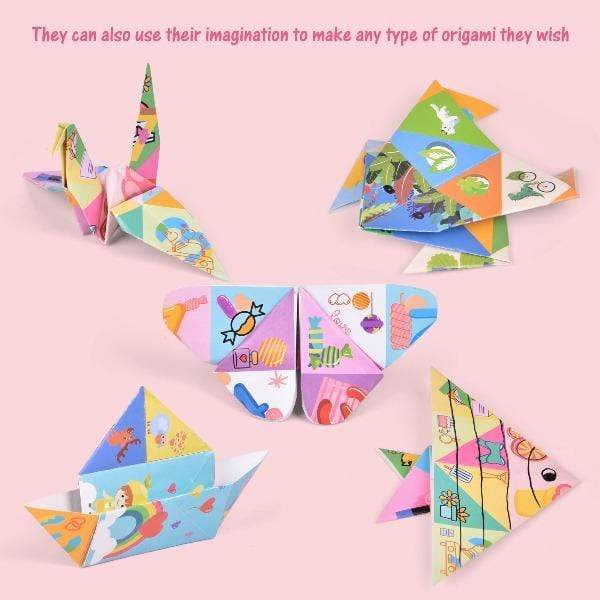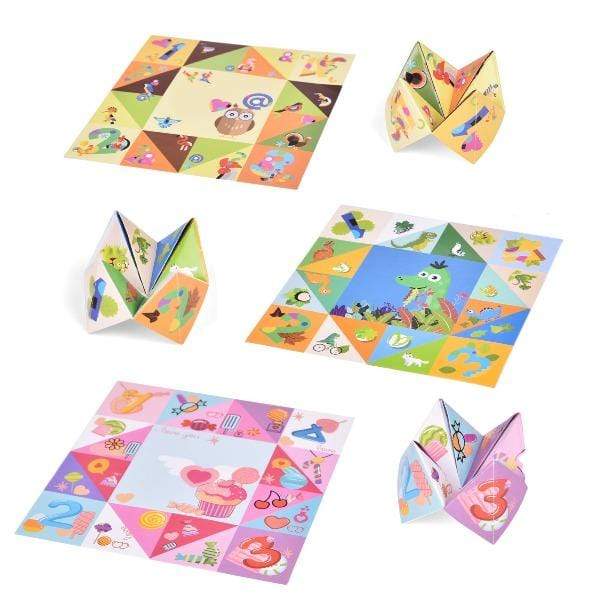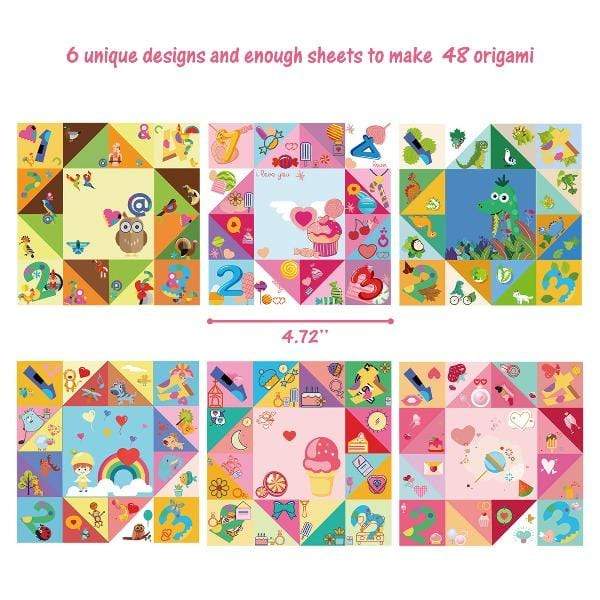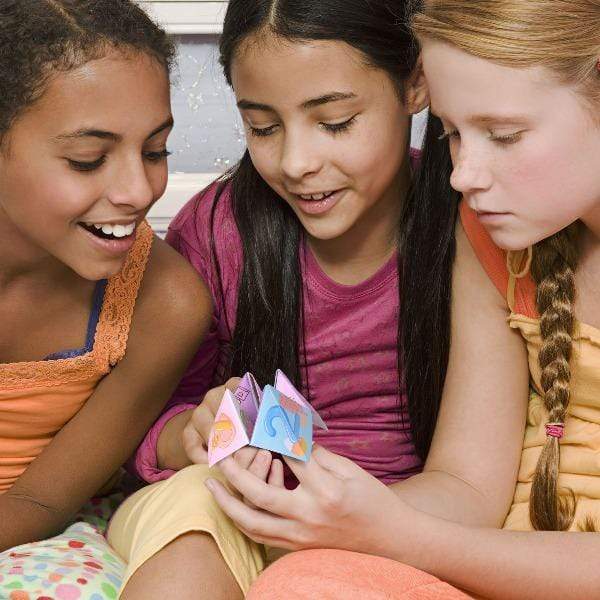 A

Fortune Teller Origami 

making for fun fortune-telling excitement

The Paper Origami Fortune Telling Set has 8 unique designs for your child to choose from. This playset also comes with enough sheets to make 48 easy origami. Each piece of origami measures 4.72" x 4.72", and displays unique illustrations on each of them: dinosaurs, fruits, desserts, theme parks, and an awesome array of animals. Let your child experience this exciting take on a timeless childhood tradition. 

Allow your child to unlock their creativity by using their imagination to craft any type of origami they'd like. Inspiration may come from anything: a flock of birds passing by the window, or maybe even your backyard garden flowers!
These very things can be made into awesome origami for kids.
A Beloved Tradition: Origami has been popular among young children for many years, and as a beloved pastime, origami is certain to remain so for many years to come
Easy to Use: Everyone needs a refresher from time to time, and that's why we have included a detailed instruction manual and tutorial inside every package. Fold the origami paper and make a cootie catcher or an origami box! Whether it's a child or parent looking to learn, we have made it simple to understand the lovely tradition of origami for any age. Including a step-by-step instruction manual, your children won't miss a beat
Multi-Use Gift:

Use this colorful origami as a gift to the classroom, or parcel them out to your kids one fun-emoji at a time

Worry-Free Warranty: 

The product comes alongside a 90 day worry-free warranty, ensuring your peace of mind after you've purchased