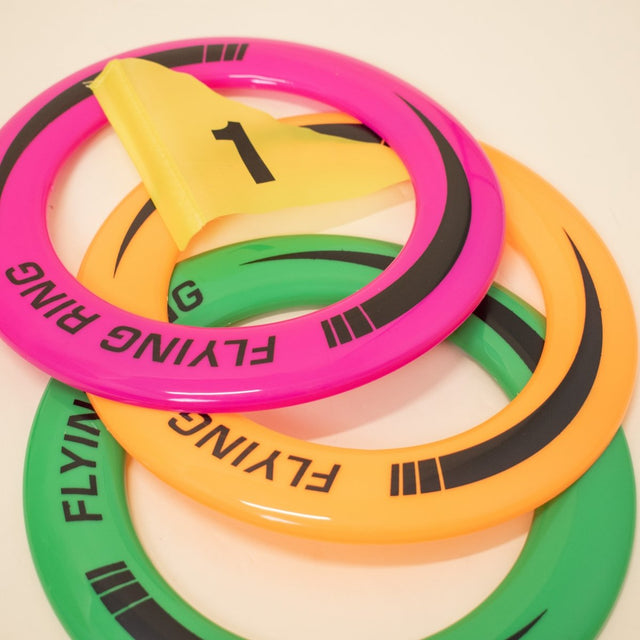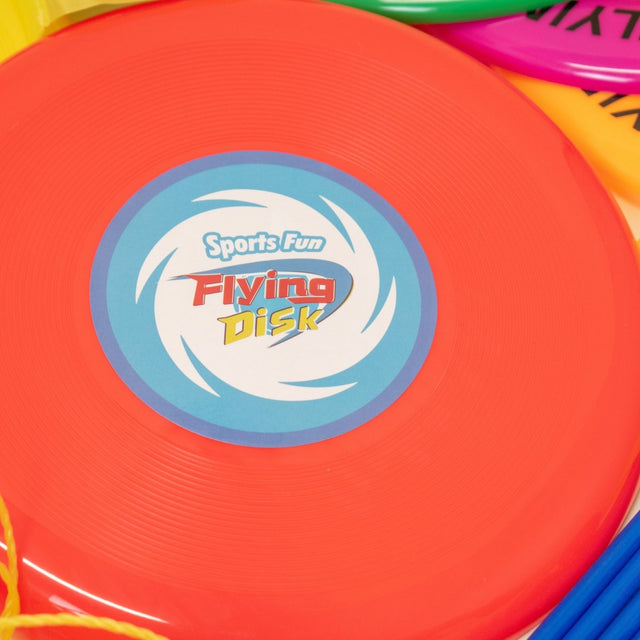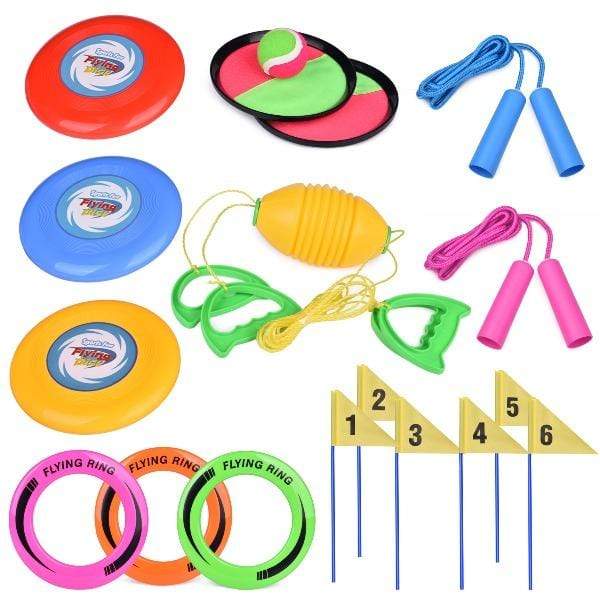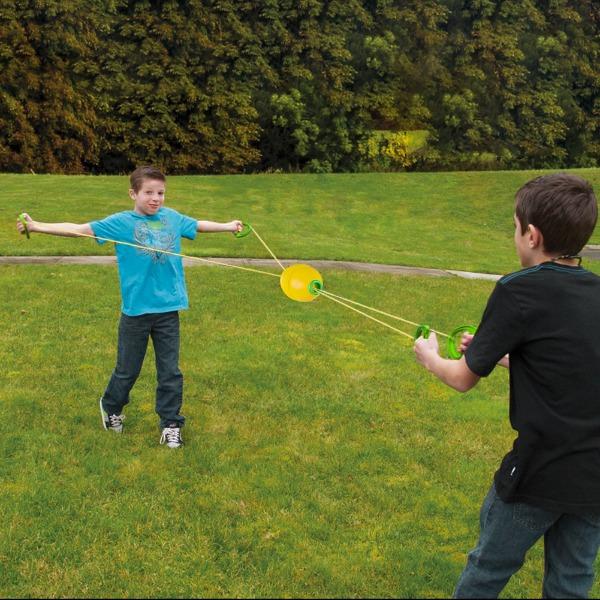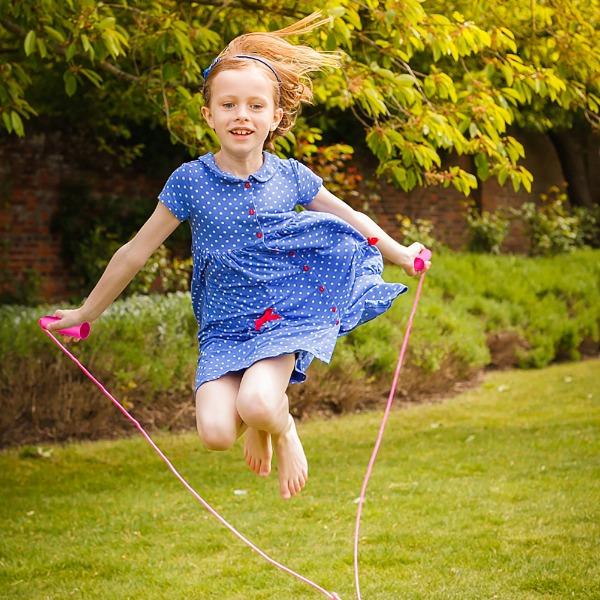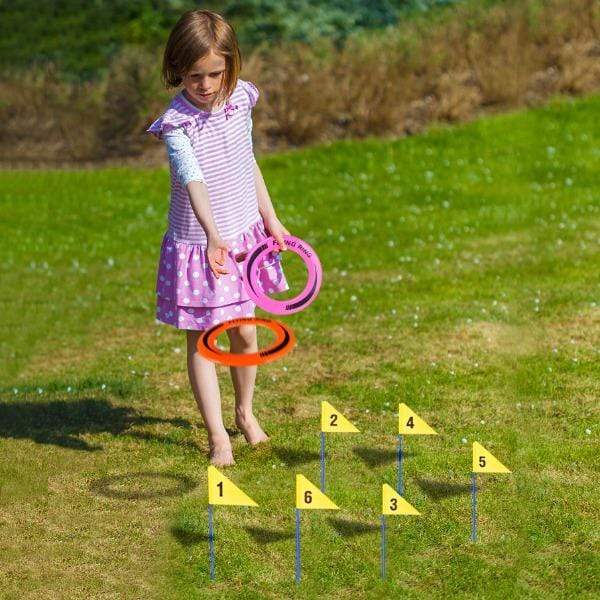 The 5-Piece Combination Outdoor Game Set provides countless hours of fun while camping, enjoying a picnic or barbecue
Get a workout while entertaining your friends, family, or guests at a pool party, family get-together, or backyard cookout. Don't miss out on this Outdoor Play Set 18 pcs. 

All the Best:

Including the most popular, and fun, activities around, the Outdoor Play Set 18 pcs contains: Ring Toss (6 Flagpoles measuring 15" & 3 flying rings with a diameter of 9.4"), Self-Stick Paddle Toss and Catch (2 round mitts & 1 ball), Frisbee (3 frisbees with 8.8" diameter), Zip Ball, and Jump Rope (2 jumpropes). 

Going the Distance:

Flying Rings with aerodynamic design have no trouble flying long-distances, and are 80% lighter than most other flying discs! These rings may be handled with ease and, more importantly, are incredibly fun to throw and catch. 

Easy and Enjoyable:

Hook-and-Loop fabric on the round mitts grips the ball extremely well, providing a breezy time of catch with none of the ball-dropping hassle. Enjoy the Outdoor Play Set 18 pcs and you are guaranteed to have a blast with family and friends alike! 

Classics:

Jump Rope measures 7.3 feet in length, and includes comfortable handles for an easy grip. The Outdoor Game Set has 18 unique pieces, all of which have been designed by Fun Little Toys with your maximum enjoyment in mind. Enjoy this innovative, optimized take on classic games today!