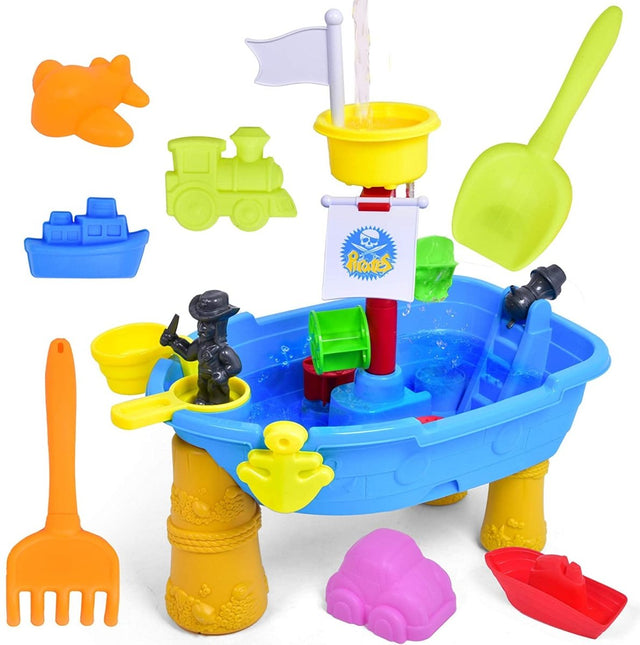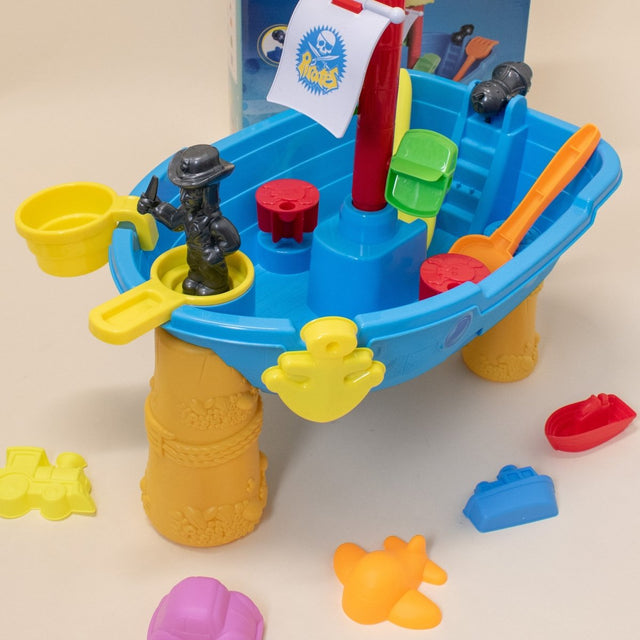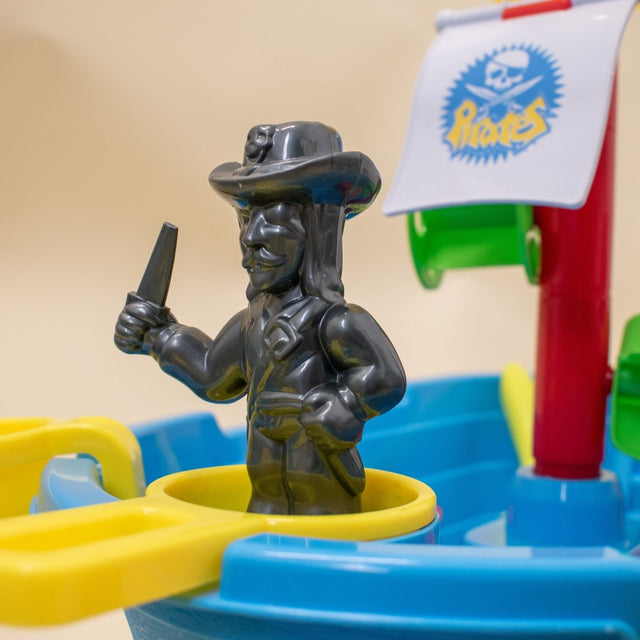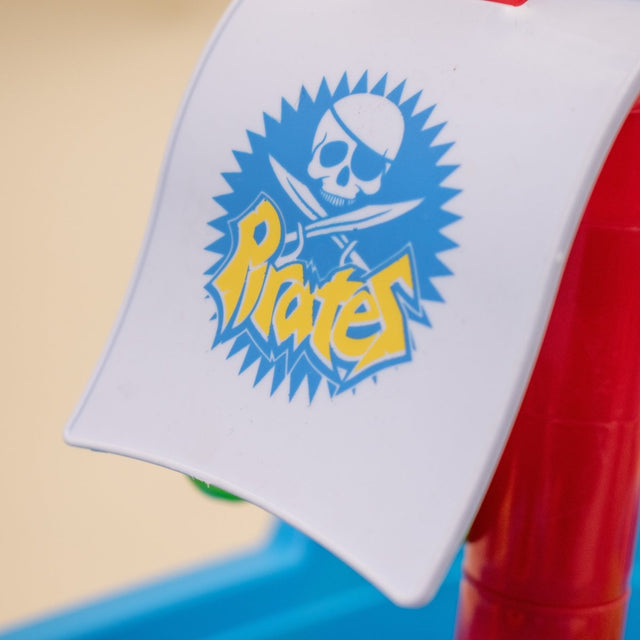 PopFun is proud to present the Pirate Captain Sand Toy Collection which contains over 25 pieces of plunder from the sandy shores!
Each little piece has been carefully crafted to aid in the development of your little sailor's crucial early development. Watch your kids enjoy this water table in the sandbox, all while developing hand-eye coordination and part-identification.
Vibrant Variety:

This kid's water table is brightly colored and completely customizable, making pirate playtime an endlessly engaging experience. The Sand Pirate Captain Collection allows your little sailors an opportunity to easily assemble pieces of the pirate ship: water cannon, crow's nest, plank, anchor, and more! Beyond that, each piece offers a range of unique and vibrant colors, captivating children for hours of seaside fun.




Effortlessly Enjoyable:

The sand and water table from Pop Fun can be assembled and disassembled with ease, allowing kids of all ages a level of engineering entertainment that they are sure to enjoy! Our water table will offer an awesome seafaring time for your little sailors from the comfort of your backyard, to the sandy shores of the beach. Experience the plunder and pleasure of the Sand Pirate Captain Collection today!




Sized for Little Pirates:

Pop Fun wants playtime to be accessible and stress-free for everyone in the family. When fully assembled, this sandbox table measures 22.8" inches tall from the top of the mast to the bottom of the hull; from the bow to the stern, the pirate ship measures 20" inches long. Each playing piece in this sandbox table is perfectly shaped for those tiny palms, making this plunder an experience for all to enjoy.
Safety First:

 

Each piece from this kid's water table is derived from guaranteed 100% Safe, Toxin-Free materials. Sailors are promised smooth, rounded edges, keeping this playtime plunder a safe sea experience for little ones and a stress-free time for parents as well. Rest assured in the knowledge that each of our Pop Fun products has met, and exceeded US Toy Safety Standards.