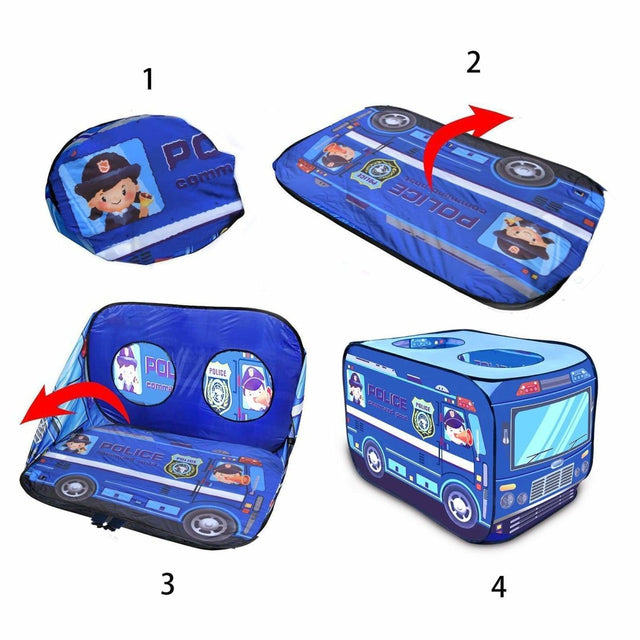 "Beep beep! Did you hear that? Here comes the police car! Let your little officer jump in our
 

Police Car Pop Up Play Tent and let their imaginations blast away!"

Rush to the scene with Popfun's pop-up police car play tent! Put on the policeman vest costume and pretend to drive the police car and fight criminals with this collapsible playhouse. Buy it now for a chance to mimic policemen!
Collapsible kid's police car pop up play tent with a policeman vest
Suitable for indoor and outdoor use
Pop up police car designed playhouse: 44.09''(L) x 28.35'' (W) x 28.35''(H)
Recommended Age: 3+
The back door can be lifted for opening and closing
There are 2 round top openings that can accommodate 2 kids to stand inside the pop up play tent
Portable and lightweight pop up playhouse
Does not require any tools to assemble
Easy to set up and disassemble  
Soft yet sturdy polyester
Non-woven fabric material that prevents rips and tears