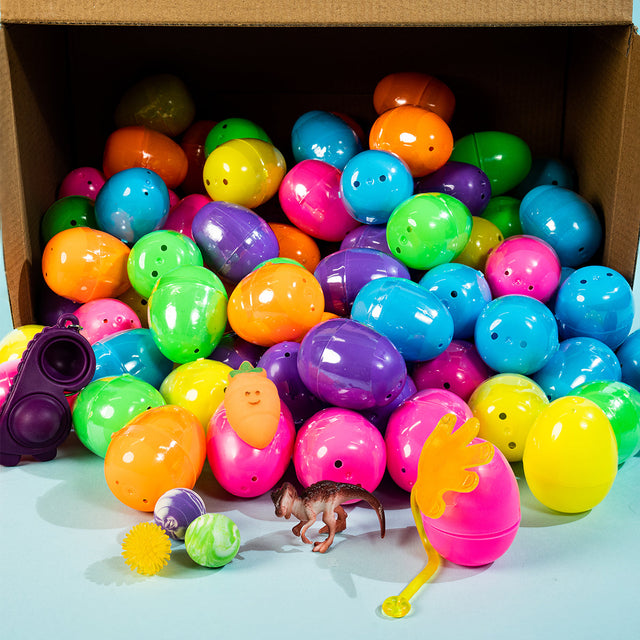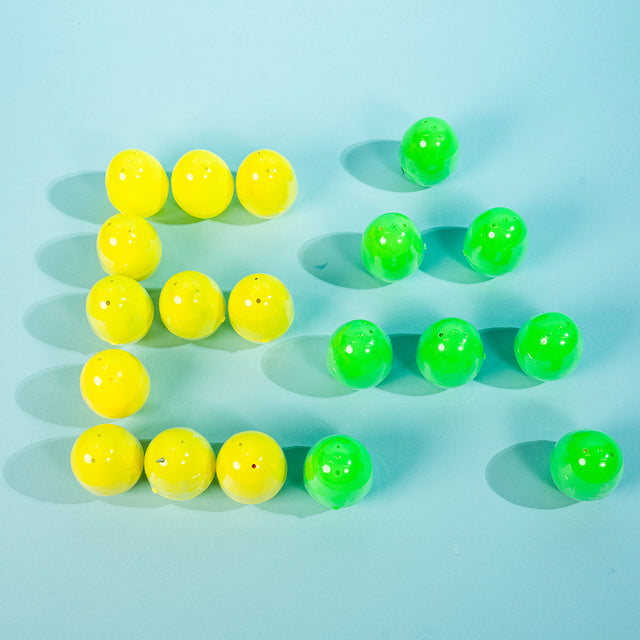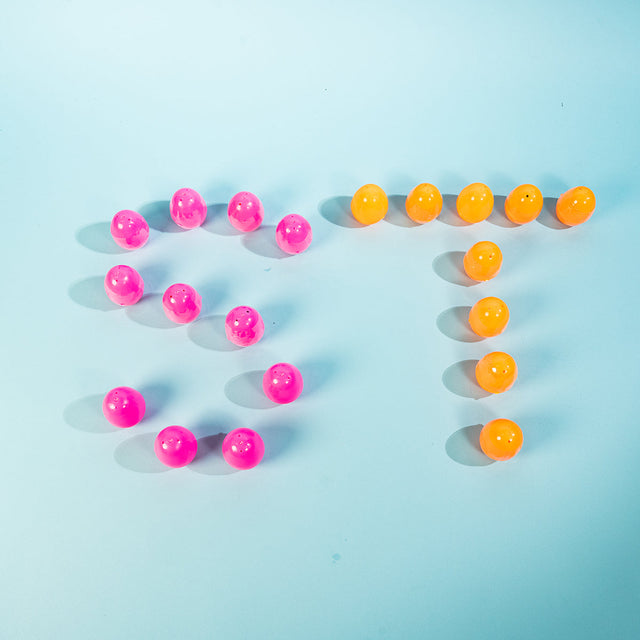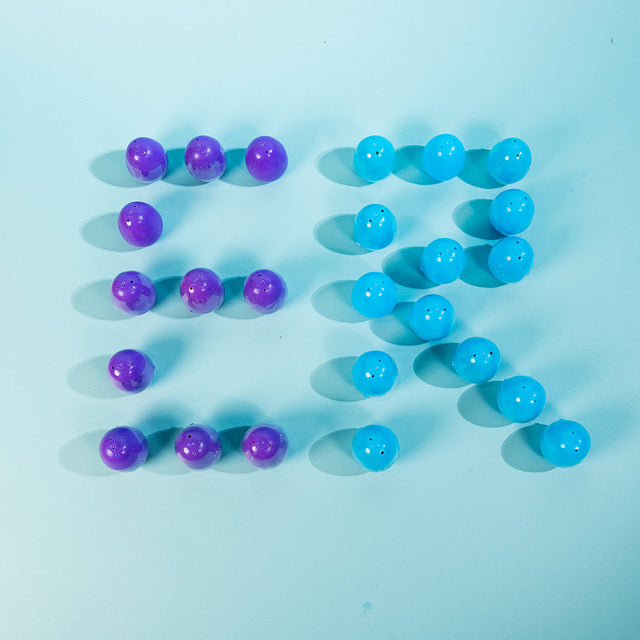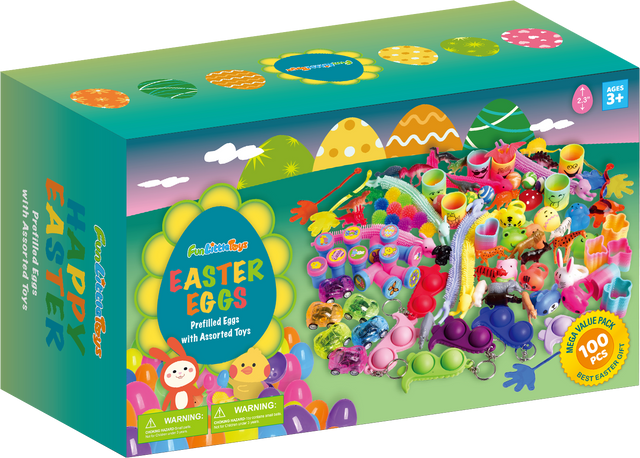 Prefilled Easter Eggs with Party Favor Toys 100PCs
Looking for the perfect Easter activity or party favor? Look no further than our 100 Pcs Easter Egg set! These plastic eggs are filled with a variety of fun and exciting toys and trinkets that are sure to keep kids entertained for hours on end. From bouncy balls and puffer balls for energetic play, to stress relief items like stretchy strings and squishy mochi for more relaxed moments, there's something for everyone in this set.
Features of the 100PCs Prefilled Easter Eggs with Toys Inside
Product Info: The 100 Pcs Easter Eggs are the perfect addition to any easter basket or as standalone easter egg fillers for kids. With a variety of toys inside, including

stamps, LED rings, dinosaur keychain pop-its, transparent pullback cars, rainbow-colored coil springs, wild animal toys, dinosaur toys, sticky hands, stress relief stretchy strings, bouncy balls (mixed pattern), puffer balls (stress relief softballs), squishy mochi

and more, these eggs are sure to be a hit with children.
Versatile: Ideal for use as easter baskets, Easter egg hunt prizes, or classroom rewards, these filled easter eggs are a great alternative to traditional easter candy. The plastic easter eggs are also reusable, making them a more environmentally friendly choice.
Variety: Each egg is filled with a unique assortment of easter egg stuffers. This makes for a more exciting and engaging experience for kids, as they never know what they'll find inside each egg, which makes it the best easter egg bulk for kids.
Learn to share: Suitable for children of all ages, these Easter eggs are sure to provide hours of entertainment and fun. With a wide range of items included, your kids can share a variety of easter toys with their friends.
Buy with confidence: We have rigorously tested our Easter eggs for kids to ensure that it meets the highest safety standards. Our Easter eggs with toys inside are made from non-toxic materials and are safe for children of all ages. If you have any questions or concerns about the safety of our easter egg set please do not hesitate to contact us.