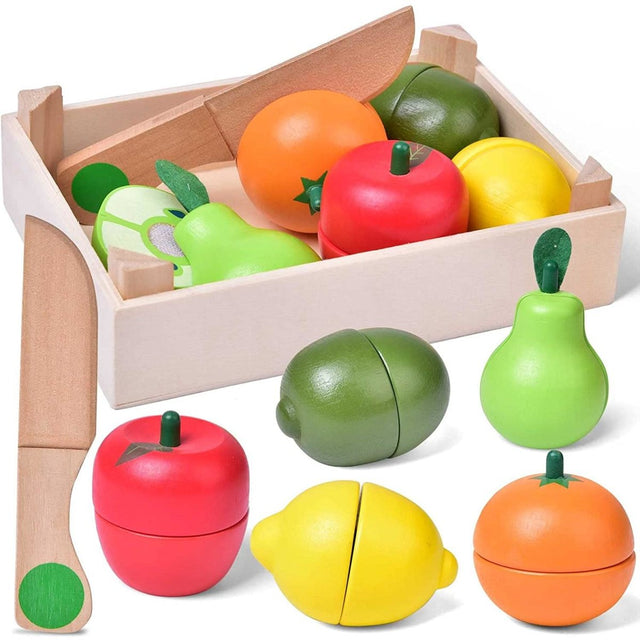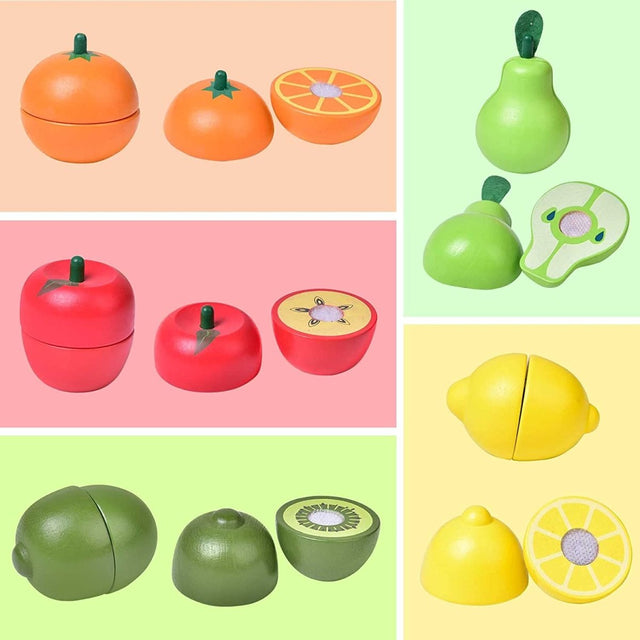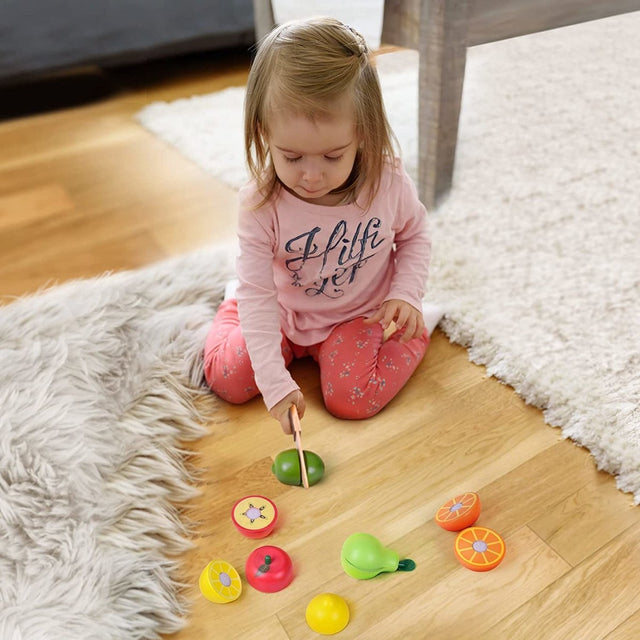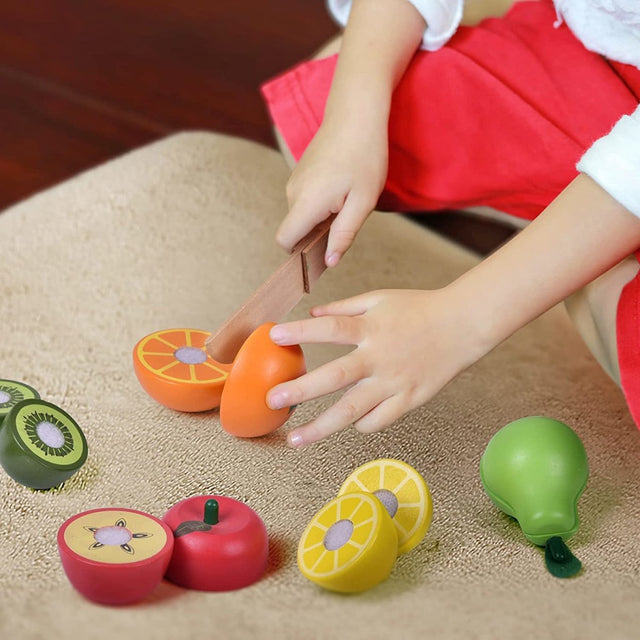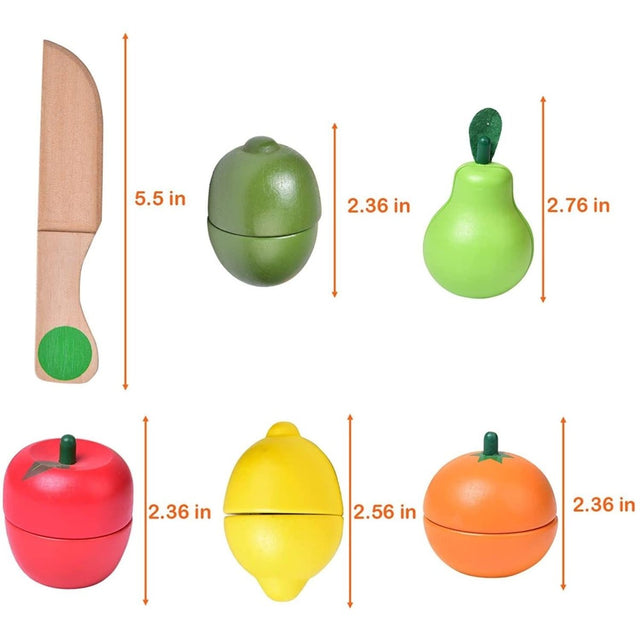 Pretend Cutting Fruits Set
Let our little chef begins his/her journey! Kids can use a wooden knife to cut up the fruits and count all the pieces. Enhancing parent-child relationship while playing this pretend kitchen with kids. Enjoy cooking kitchen food and vegetables role-playing game. Parents can teach their children how to use the toolset in real-world applications and learn the concepts of parts and wholes to facilitate early math development. Encourage a healthy lifestyle by selecting nutritious and fun foods! Enjoy kitchen food and vegetables role-playing game. Allow developing kids' color perception with 5 different fruits with bright and colorful appearances. Velcro design makes fruits easy to "cut" and more realistic in pretending games, all of which ensured its popularity among kids. Wooden pretend food sets are more durable, it could accompany children for a long time.
Features of the Pretend Cutting Fruits Set
Colorful & Realistic: 11 pieces Wooden Kitchen Toy Set with a storage case for all accessories, including a wooden knife and sliceable fruits of Apple, Lemon, Orange, Kiwi, and Pear. Each fruit features with stick tab that holds pieces together.

Superior Quality Novelty Toys Prefilled Plastic Surprise Eggs come in a great variety, including Stamps, Dinosaurs, Dinosaur Fossil Skeletons, Mini Water Guns, Paratroopers, Pull-Back Cars, Lip Whistles, Magic Springs, Sticky Hands, Rings, Yoyos, etc.
Safe & Durable: All accessories are made of high-quality natural wood with smooth edges to ensure durability, non-toxic, safe, and pressure resistance. Adorable and realistic, kids-friendly cutting fruit set to enchant even the very young toddlers.
Best For Learning: The play food set from Fun Little Toys allows kids to promote cognitive development and develop motor skills and hand-eye coordination to unleash their unlimited imagination and the concept of math with Gourmet games.
Pretend Food Good For Toddlers: This lovely cutting food set includes a wooden box to store everything for easy organization and portability. It's a perfect size for the hands' size of kids, allowing kids to slice fruits carefully and accurately with a wooden knife and understanding kitchen safety.
Ideal Gift: For kids ages 2-6, it will be a meaningful gift to little ones, and they will be delighted to receive such a fun gift. Make this wooden toy food set for every culinary fanatic toddler! Suitable for party favors, birthday parties, gift exchanges, and more.