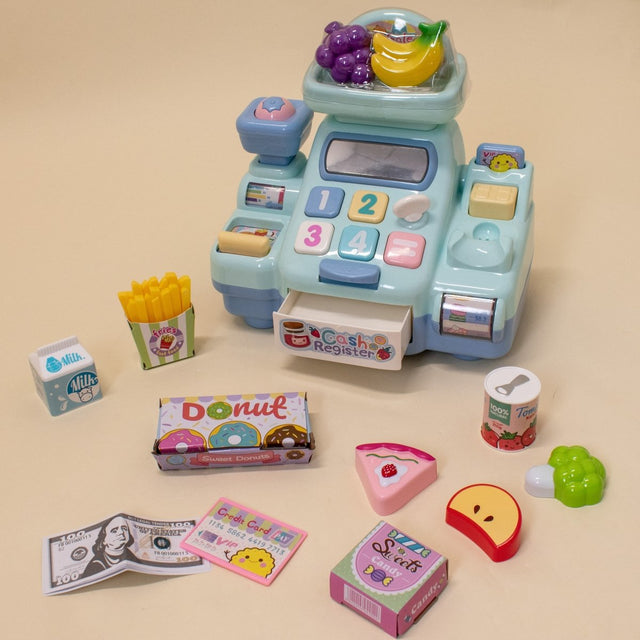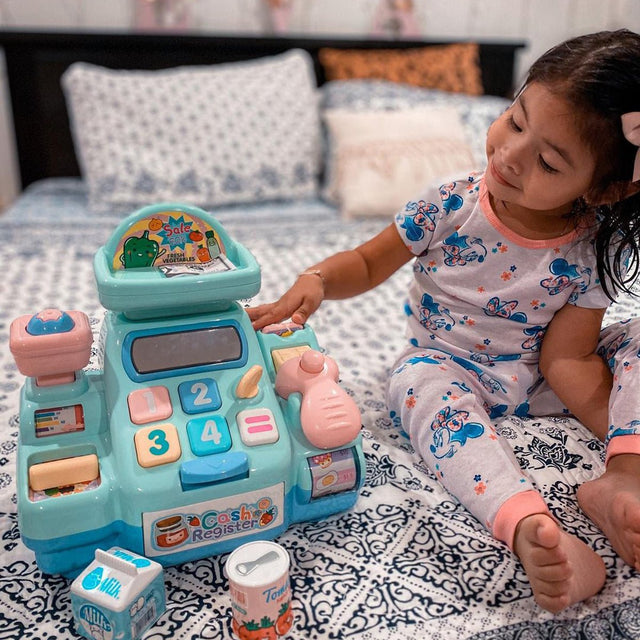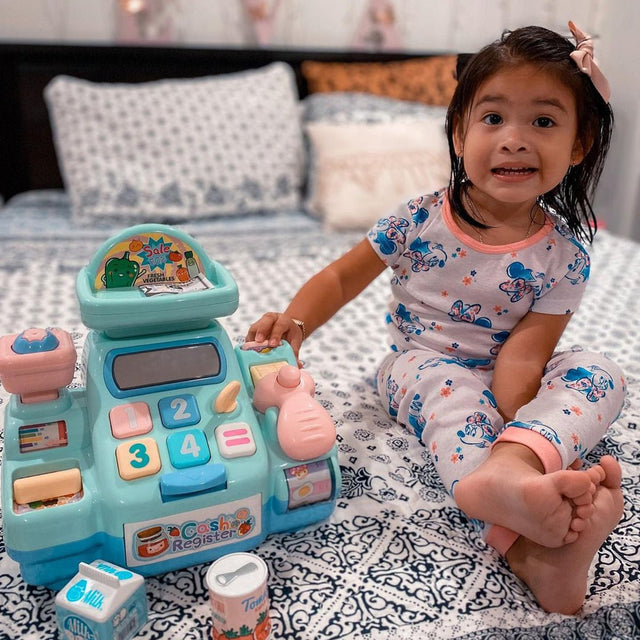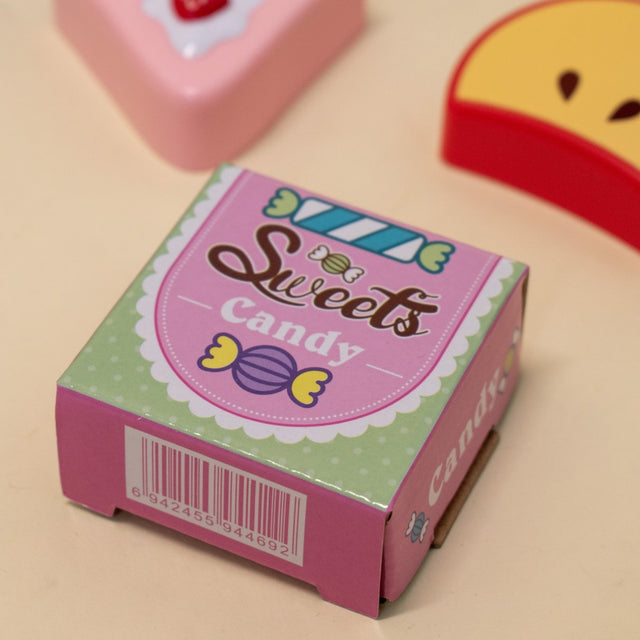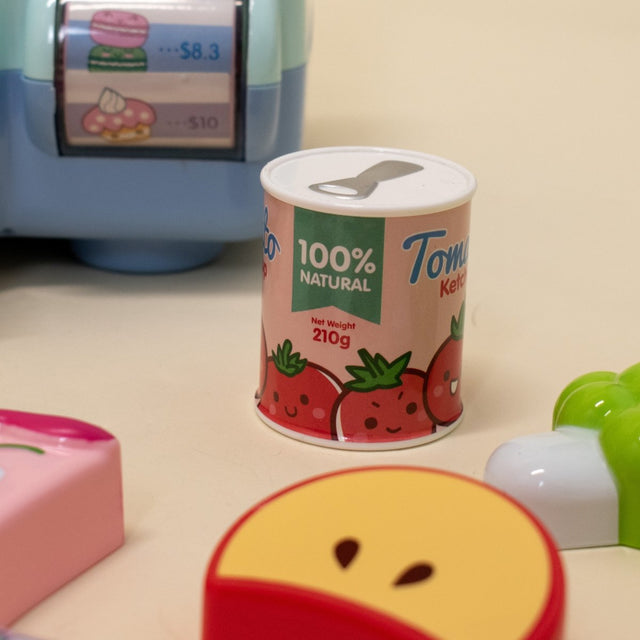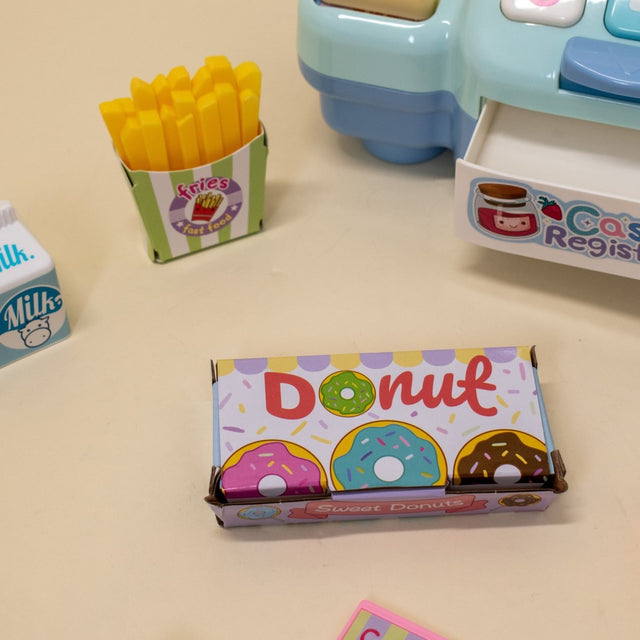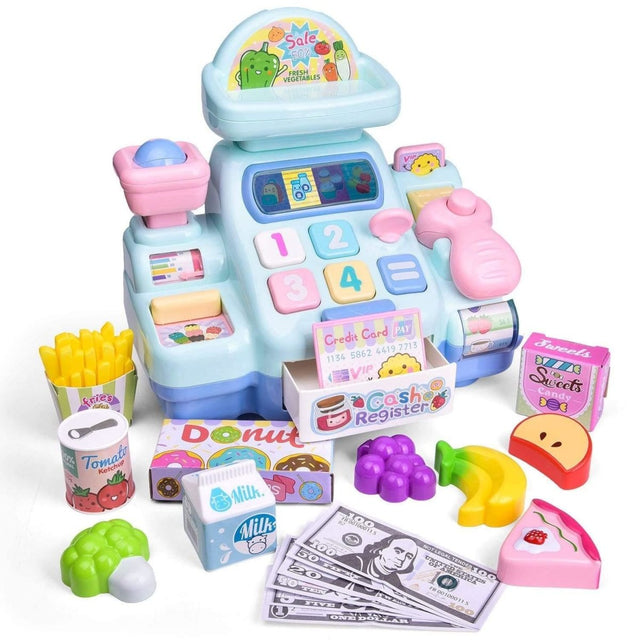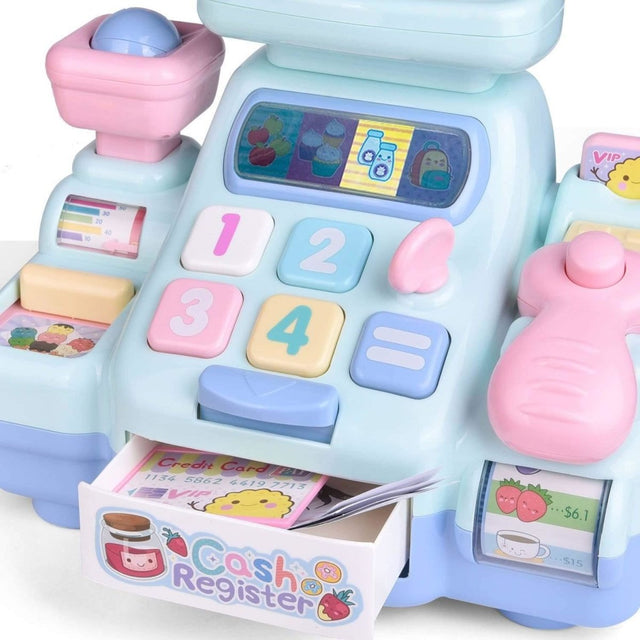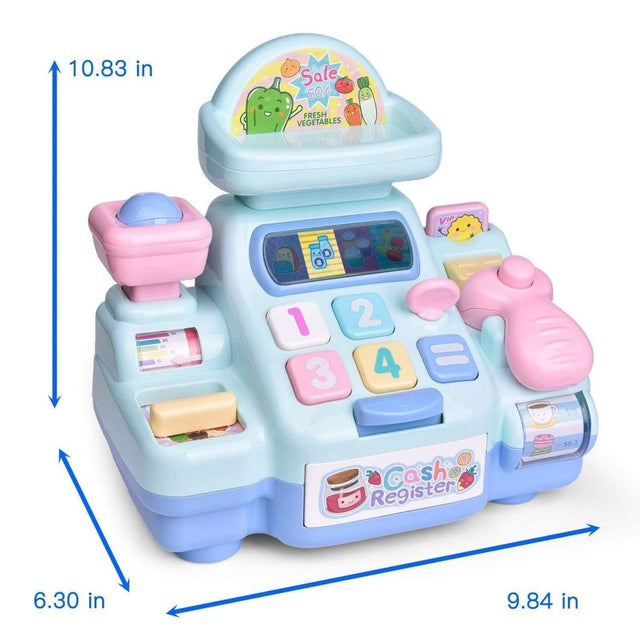 Ring Up Your Purchase with the Pretend Play Cash Register
Imaginary grocery store fun begins with this pretend play cash register. Take a stroll down the isles of your imagination, and practice making nutritious choices in the grocery store. This play food is designed to be lightweight, portable, and eye-catching all at the same time! Fun sized for easy grip. The variety of toys allows kids to play-pretend as either the shopper or cashier.
Little shoppers! Make healthy choices as you shop from an array of milk, bananas, donuts, candy, grapes, and more! Have the products scanned, weighed, and enter the amounts into the digital keypad. Watch the drawer pop-out with money! 
Enjoy 186 dollars of fake cash fun. Use every opportunity to learn more about currency and sales. Come on over to this PopFun's exciting play store to learn, laugh, and so much more.

What's Inside: 

Includes 186 Pretend Dollars, Pretend Credit Card, Pretend Food, Play Cash Register. 

Cute Colors: A play cash register featuring cute colors that your kids will fall in love with! 
Great Size: Cash register measures 9.8"L x 6.3"W x 10.8"H 
Battery Powered: Requires 3 AA batteries (not included)
Worry-Free Warranty: Do not hesitate to contact us. We would love to make your shopping experience a fulfilling one. 
Core Information
Unit Dimensions: 9.8"L x 6.3"W x 10.8"H