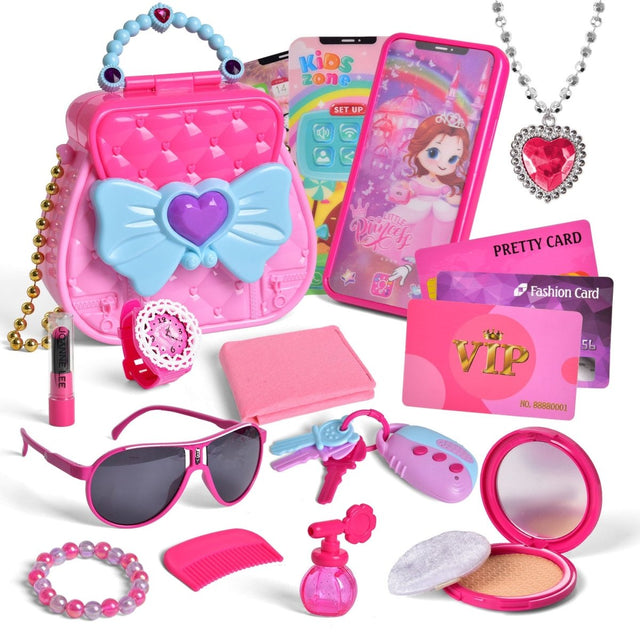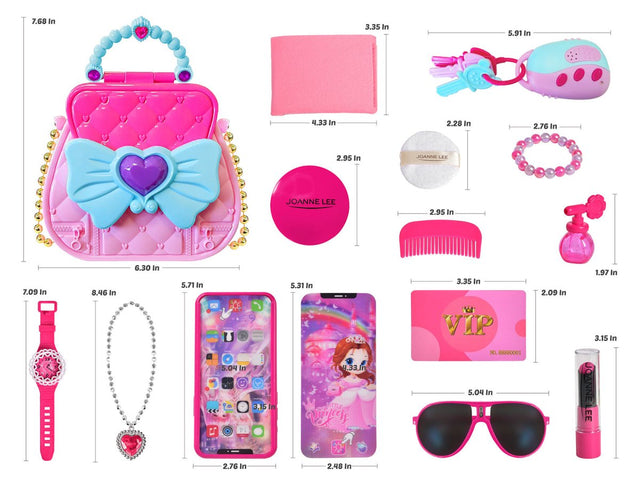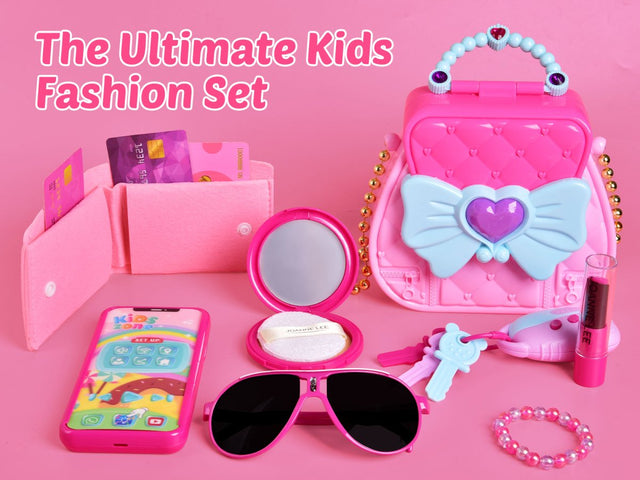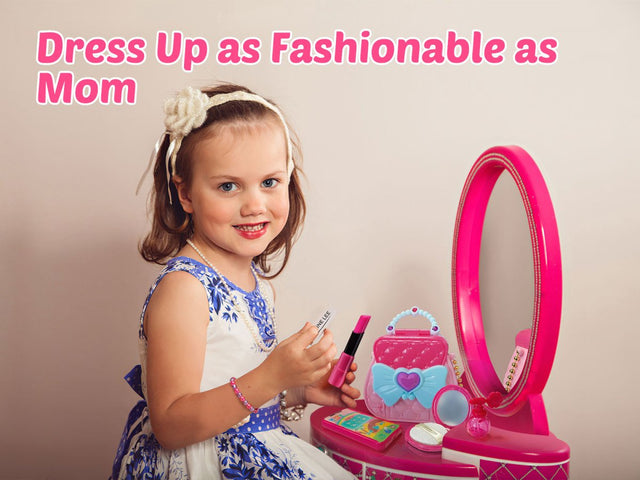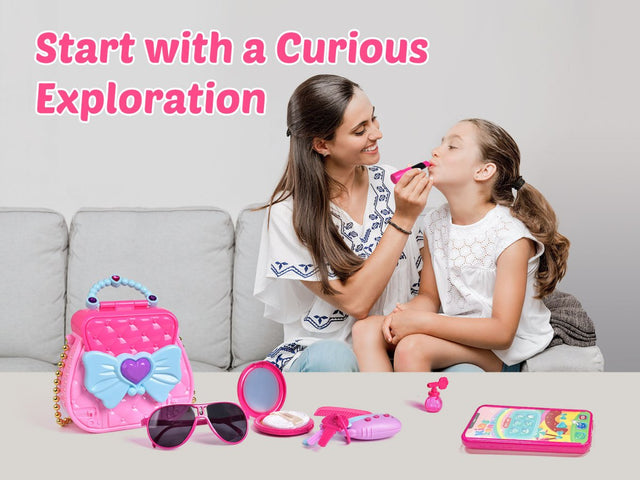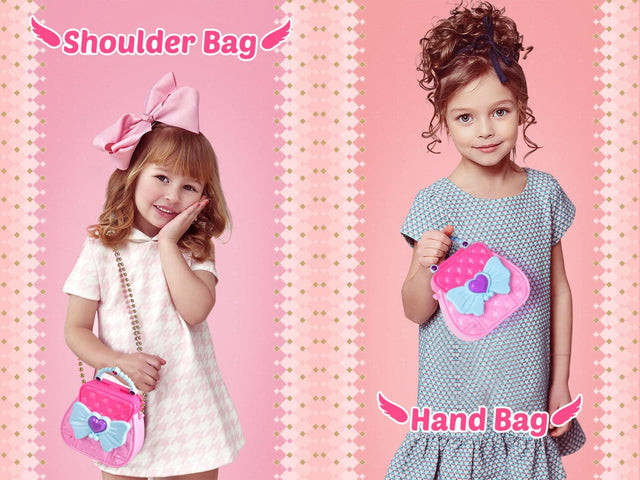 Pretend play can help kids gain an understanding of the adult world through learning and imitating. It's the perfect way to encourage imagination/ creativity and support social and emotional development as kids pretend to be different people. Hence, this is the perfect kids' makeup kit for girls with a beautiful cosmetic bag for your kids to have the perfect role-play!
Great play purse for kids: This kids purse includes: 1* necklace, 1* beaded bracelet, 1* Pink and Purple Heart purse, 1* comb, 1*  lipstick, 1* watch, 1* pair of sunglasses, 1* wallet, 1* puff, 1* toy foundation, toy phone with three different Home Screen 3D stickers, Toy credit cards and a Toy perfume. This girl's makeup set has everything a girl needs!
Premium Quality: This kids' makeup kit for girls is made from durable and long-lasting plastic. Safe and non-toxic. Certified by US Toy Safety Standard ASTM-F963 CPSIA.
Ideal Gifts: This cosmetic bag is an ideal kids toy that every girl would want to have! It is a perfect birthday gift if on a budget, holiday toy, school prize, and more. It is also a great toddler purse for 2-year-olds.
Princess Dreams: These stylish princess playsets can make girls' dreams come true! You can dress up like a princess and go shopping using credit cards. A great pretend play toys that help kids explore the adult world.
Pretend play makeup set: Wear your perfume and lipstick, take your purse, and put sunglasses on - also don't forget your watch, necklaces, and bracelets!  Note: The products included are not real cosmetics that will hurt your child's skin or stain clothes.
Unique Accessories: The smartphone included in the kids' makeup kit has three different naked eye 3D desktop wallpapers. There will be 4 different sound modes and the flashlight on the back of the phone will turn on when you press the button on the phone. They work like a real smartphone (except it requires 2 AAA batteries). The remote control car key is also designed realistically that has both unlock and lock sounds (battery included for the key).