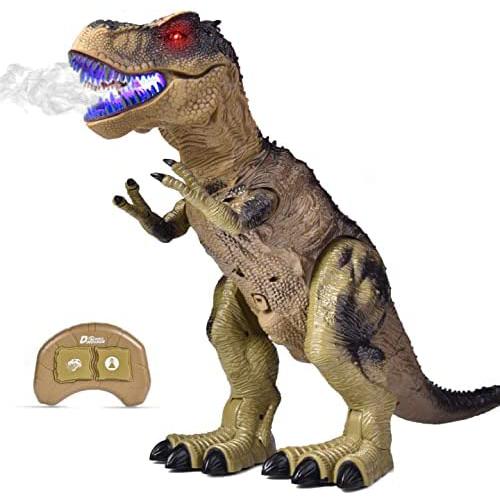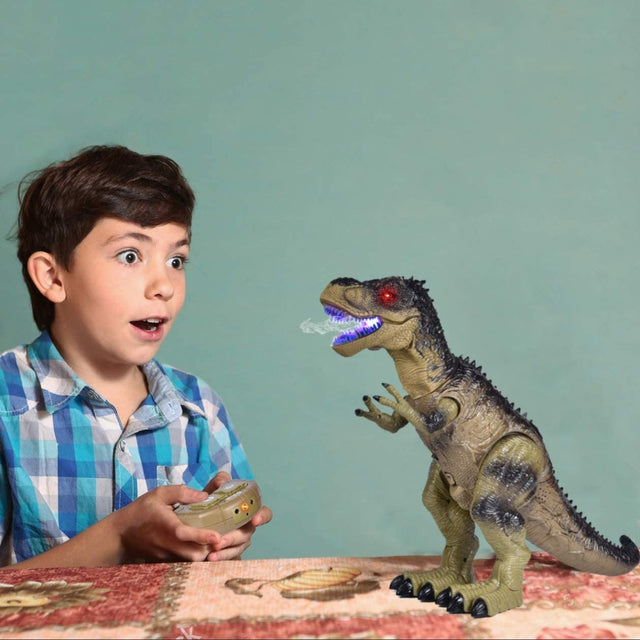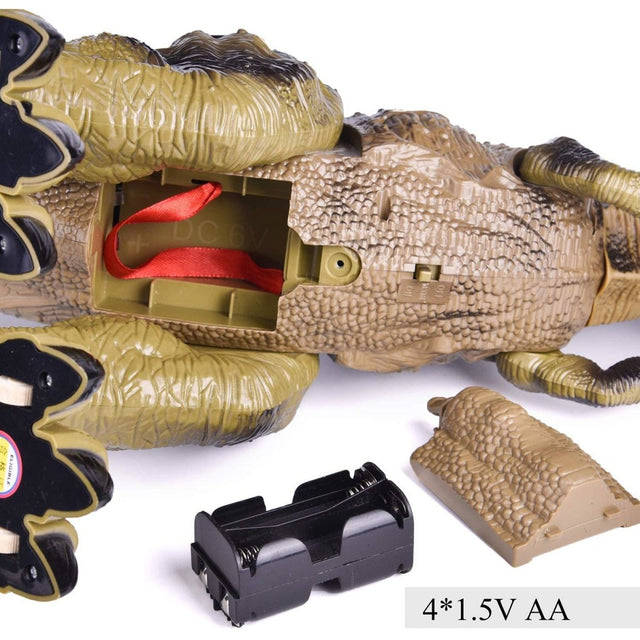 The Remote-Controlled
Water Spraying Dinosaur Toy
Do you love dinosaurs? Ultra-realistic details and realistic roars will bring you back to the pre-historic era. This durable and t-rex toy impresses with its glowing red eyes, light-up mouth, and mighty roar!




Ferocious teeth have gaps and varying lengths, wrinkled reptilian-like skin, scaly skin, and a strong detachable tail that also serves as standing support for the dinosaur. It's just like a real dinosaur!
All parts of this dinosaur are made to encourage interaction, hands-on abilities, and creativity. Easily attach and detach the tail, feel his spiky teeth, and look closely at all of the details on his skin!
Add this king dinosaur into your dinosaur collection, and watch him terrify and intimidate all of his competition. This will become your child's favorite animated dinosaur toy.
Features of the Remote-Controlled, Water Spraying Dinosaur Toy
🦖 HYPER-REALISTIC: The walking dinosaur toy features realistic details with its skin texture, vivid color, natural shape, realistic scales, horns, teeth, and signature stripe. 

🦖 

VIVID EFFECTS: Fill with water towards the inlet slowly and flip the mode to "ON" (not TRY ME mode). The dinosaur will start to spray mist as it walks. Watch his eyes glow while he roars, intimidating anyone who comes near. 
🦖 

GIFT A DINO LOVER: Kids will be thrilled to receive this dinosaur at any occasion. It'll be your child's most loved, realistic model of a dinosaur. Fun for all ages.
SAFE MATERIAL: The dinosaur toy is safe for kids and made of sturdy ABS plastic. It passes the CPSIA and ASTM test. 
🦖 

NOTES & DIMENSIONS: 

The dinosaur is an extra-large in size (21.6 x 13.7 x 18.5"). 7 x 1.5V AA batteries required (not included): Slide and lift the battery compartment lid, insert 2 batteries into both sides. Put 3 batteries into the remote control. Alignment of the Remote Control and the Receiver on the dinosaur's head is required as well.