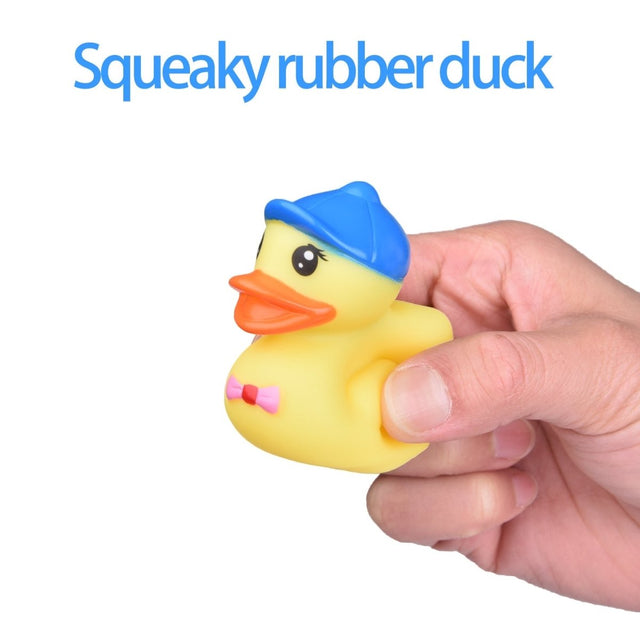 Rubber Ducks Easter Eggs
Quack, quack, quack! Kids will have so much fun discovering little ducklings inside an egg with our Rubber Ducks Easter Eggs! These rubber ducks are the best bath buddies any kid can ask for! They are wrapped inside Easter eggs, which make them perfect for party favors! Put them in the Easter Eggshells, and hide them. The rubber ducks come in 6 different colors, and each of them is extremely adorable! They are ready to spread cheers to this holiday season.
Features of the Rubber Ducks Easter Eggs
AMAZING DEAL: Includes 12 Easter eggs that are filled with soft rubber duck bath toys in 6 vibrant colors - including 2 yellow, 2 purple, 2 blue, 2 green, 2 pink, and 2 orange! 
COLORFUL EASTER SURPRISE EGGS: A dozen (12) toy pre-filled surprise eggs (measure 3.54'' tall x 2.24'' in diameter).
ADORABLE RUBBER DUCKS: Squeeze these adorable ducklings (measure 1.97'' tall x 2.17'') Great party favors, perfect for Easter egg hunting events, Easter basket stuffers, Easter goodies, event handouts, carnival prizes, baby showers, and kids bath toys!