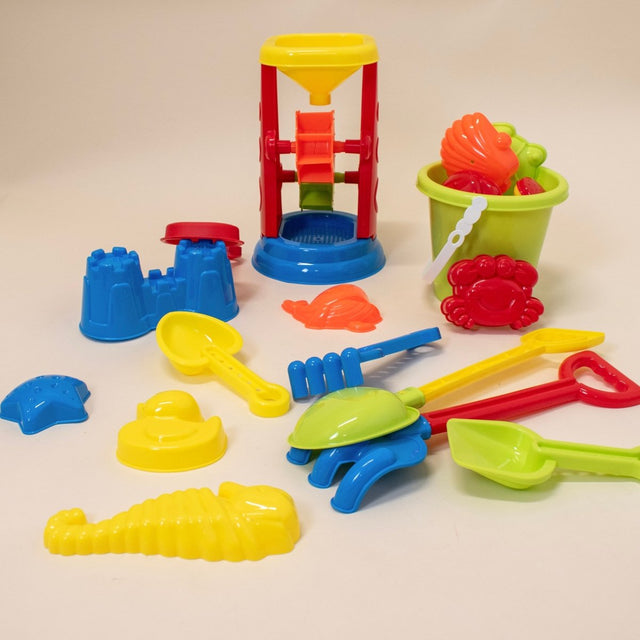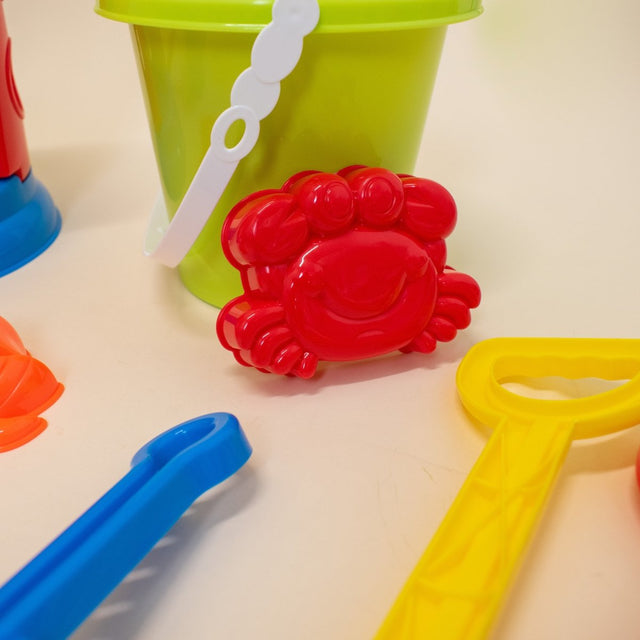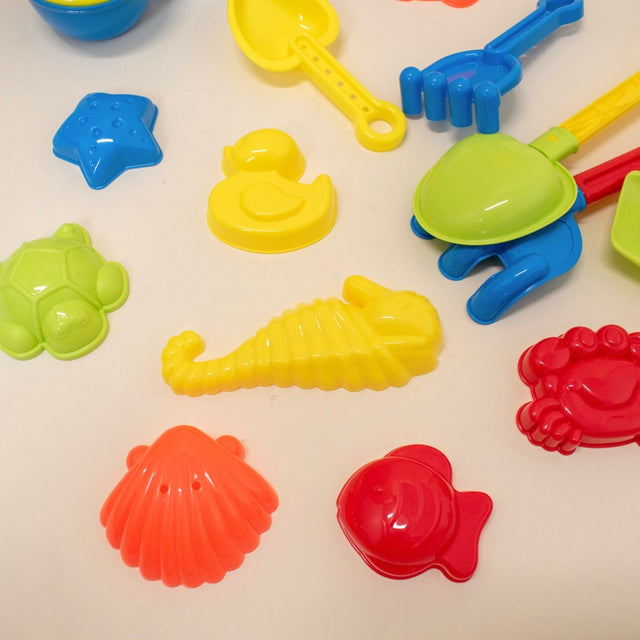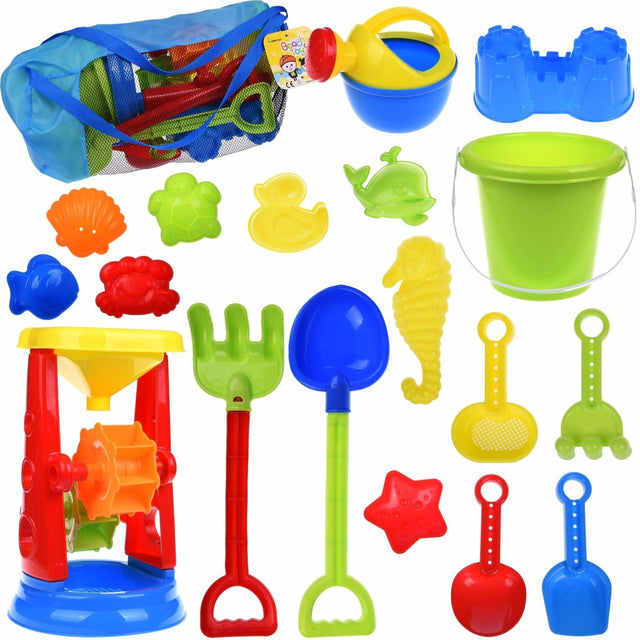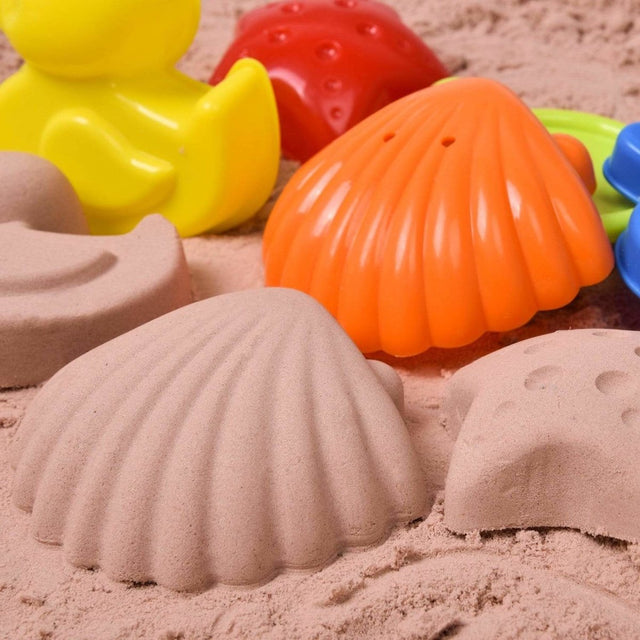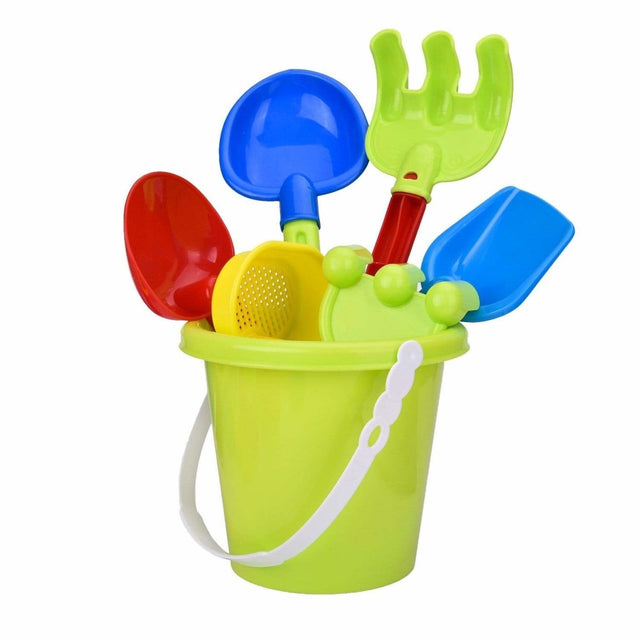 Pack up your beach towels, grab your favorite beach items, and don't forget the Sand Toys! 
The best beach toys for kids under $20: Your kids will love these user-friendly beach toys without sharp edges. You will see a beautiful sand bucket, a mesh sand toy bag, 6 different types of shovels, a ginormous waterwheel, and 9 cute sea animal sand molds. You stick the waterwheel in the warm sand and trot on down to the water, holding nothing but a smile and the Sandbox Toy's bucket! Now you know the feeling of creative possibility – and a whole world of sand-shaping adventure awaits!
Sandy Selection: This bundle provides the ultimate kid's beach toy experience with over 18 pieces, including a mesh bag, a beach bucket, various sand digger toys, sandbox toys, and sand castle toys.
Colorful Collection: Let's take a vibrant array of colorful heavy-duty water toys to the beach. The colors include sunflower yellows, sky blues, fiery fierce red, and lime green hues that stand out against that golden sandy shore.
Wild Waterwheel: Interactive & engaging, the waterwheel beach toy spins smoothly when water is poured over the top
Marvelous Molds: There are 9 cute little sand molds for kids to shape sand in these sandbox toys
Beach Bag: The Sandbox Toys for toddlers and Kids from PopFun provides the perfect mesh travel bag for easy
This ice cream beach and sand kit you might also find interesting...


product FAQs:
Question:
Is there a beach bag? what storage packaging?
Answer:
Yes, this beach toy set includes one beach bag. It packages in that beach bag.
Question:
How big is the bucket?
Answer:

At least a quart size. All toys were great for our sandbox
Question:
What type of plastic are these toys?
Answer:
A very good heavy plastic!! We used them at the beach with an 18-month-old!