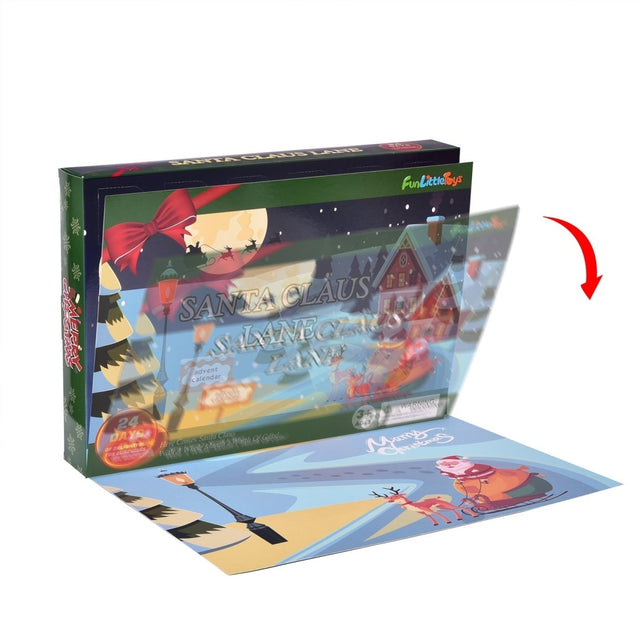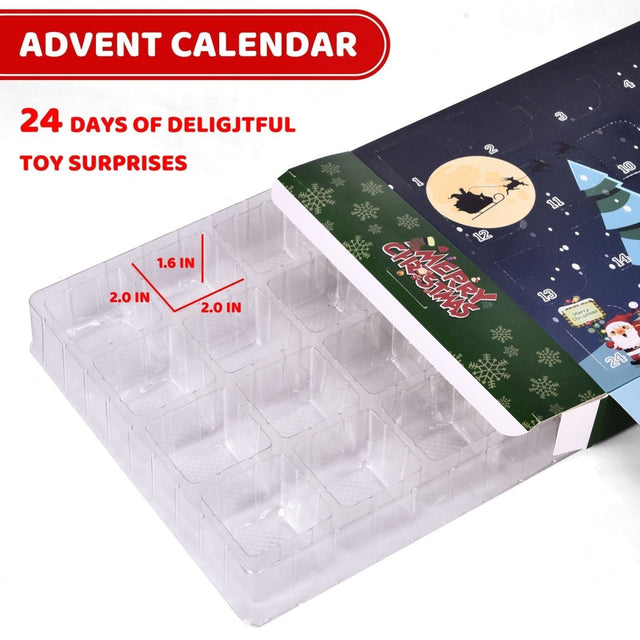 Features of A Christmas Advent Calendar the Family Is Going To Love
[Create Your Own Calendar] The Santa Claus Lane Advent Calendar provides your family with 1 Christmas Advent Calendar featuring Santa's Sleigh, his world-renowned North Pole Home, beautiful Winter Wonderland scene, and last but not least, 24 Cubbies which provide a place for any tasty treats or small toys of your choosing.
[Measured with Care] Fun Little Toys designed each of the Cubbies inside these advent calendars for kids to measure 2"L x 2"W x 1.6"H. That leaves just enough space for the whole family to get creative with just what sort of Christmas party favors or beloved family gifts and gadgets they're planning on putting inside.
[A World of Possibility] A countdown calendar free and clear of any small pre-included trinkets allows for a world of possibility when it comes to making moments magical this holiday. Parents should use this as an opportunity to create moments to last a lifetime with their children this Christmas. The entire product measures out to a comfortable yet cozy 14."L x 11.4"W x 9.5"H.
There are two types included, which is to say that there are 12 Geometry Puzzles and 12 Bar Puzzles. Fashioned for brain-stimulating entertainment, each teaser is guaranteed to captivate and cultivate the critical-thinking side of the mind.
[Kid-Approved, Parent-Friendly] Let's face it – kids absolutely adore Santa Claus. And what better way to encourage their Christmas cheer than with a classic symbol of the holidays, represented both by the always charming advent calendar and the illustrations decorated about it.
Suggest Age: 3+ 
Dimension: 14.17*9.84*1.89[inch]
Weight: 0.66[lbs]
FID: F-882
Barcode: 810046823408