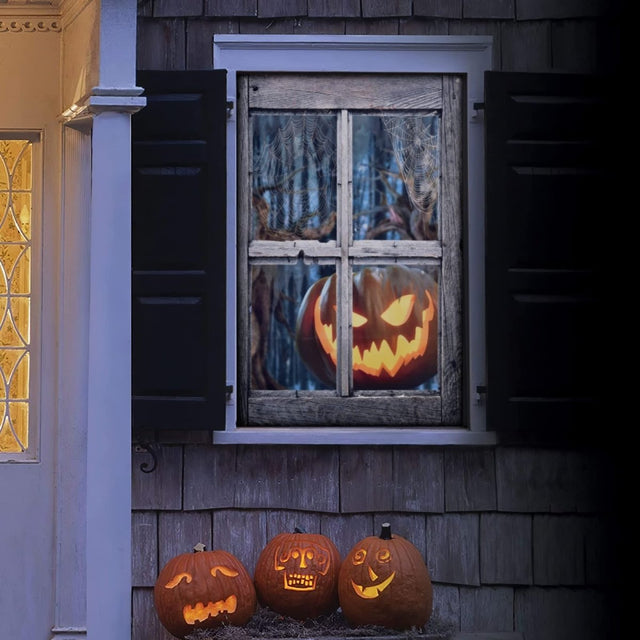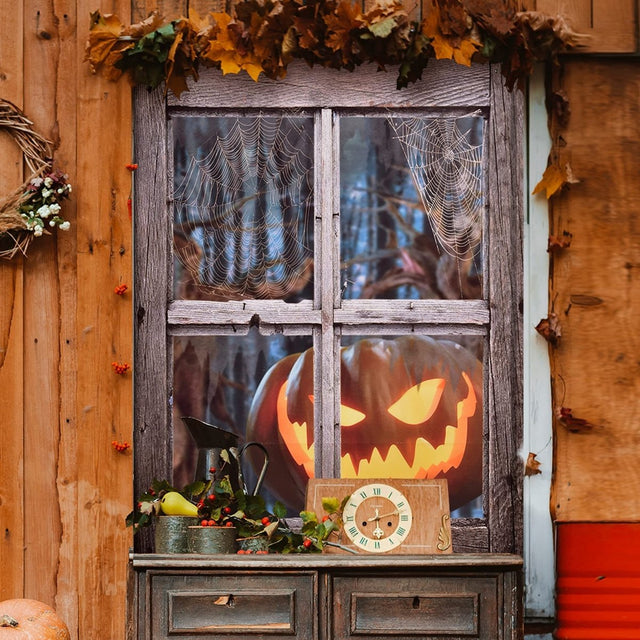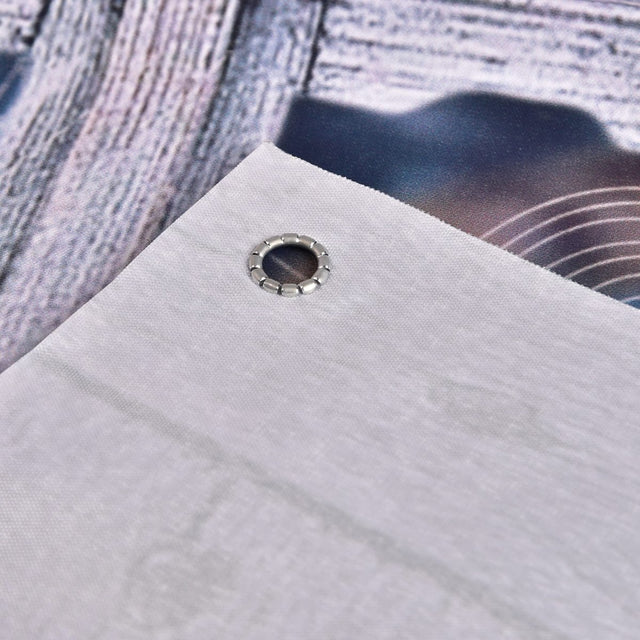 Spooky Halloween Decoration:
The Scary Halloween Pumpkin Window Curtain
BOO!! Don't forget to add spooky vibes to your window! Raise hairs with this creepy window decoration and show your spooky Halloween spirit in a quick, efficient, and easy way. A smiling evil pumpkin in the window is sure to scare your trick-or-treaters! 
🎃 BOO! -  Festively frighten neighbors & friends this scary holiday season. 
🎃 EASY ASSEMBLY - Effortless assembly. Hang and take down decor in seconds. 
🎃 DURABLE - Meant to last for multiple spooky seasons. It will withstand more than just the normal wear & tear. 
🎃 VERSATILE - Whether you're throwing a Halloween zombie party or a ghoulish monster bash, the Halloween Window Skeleton is the perfect party piece this season!
🎃 
DIMENSIONS - 47.24 x 31.50". 
Fits any window! 
Core information

Dimensions: 12.6 x 11.81 x 1.18"
Weight: 0.31 lbs.