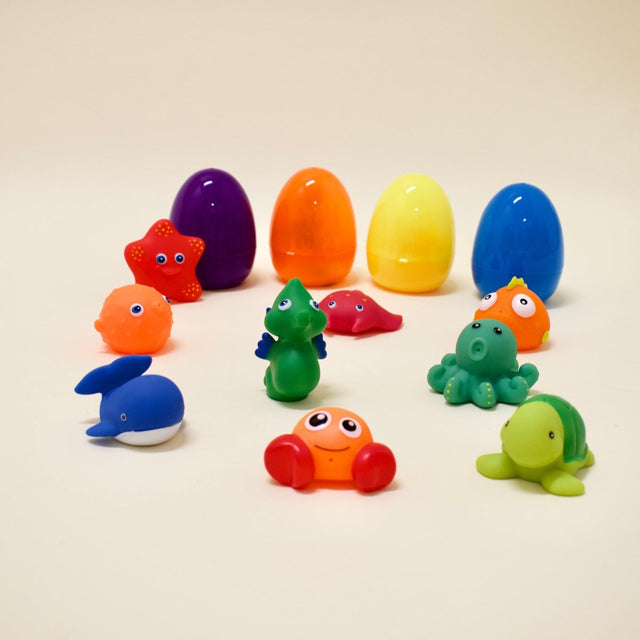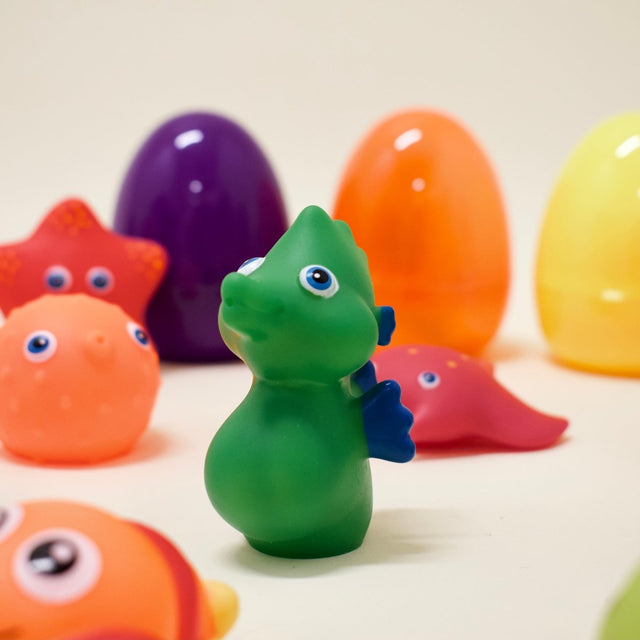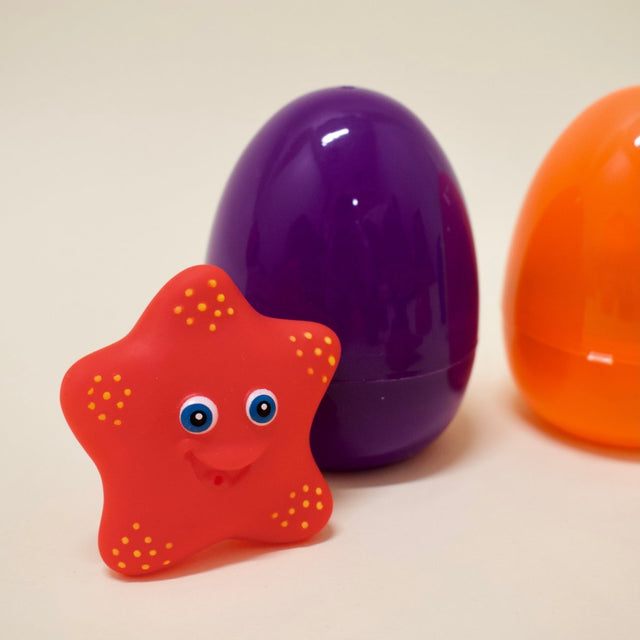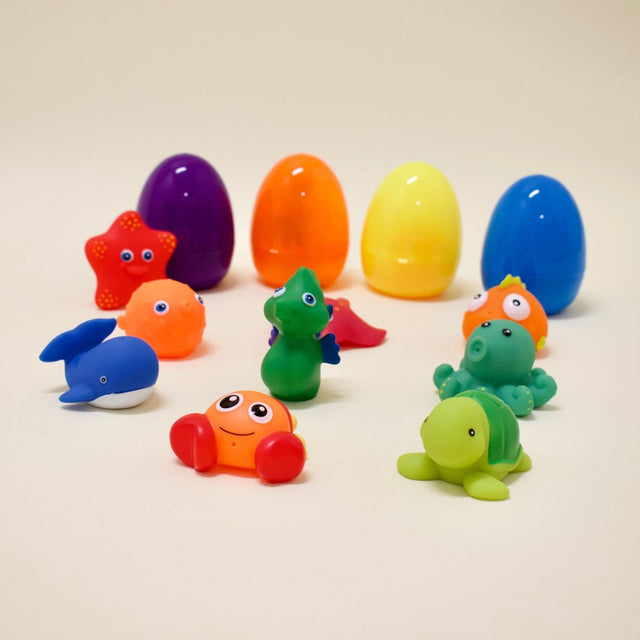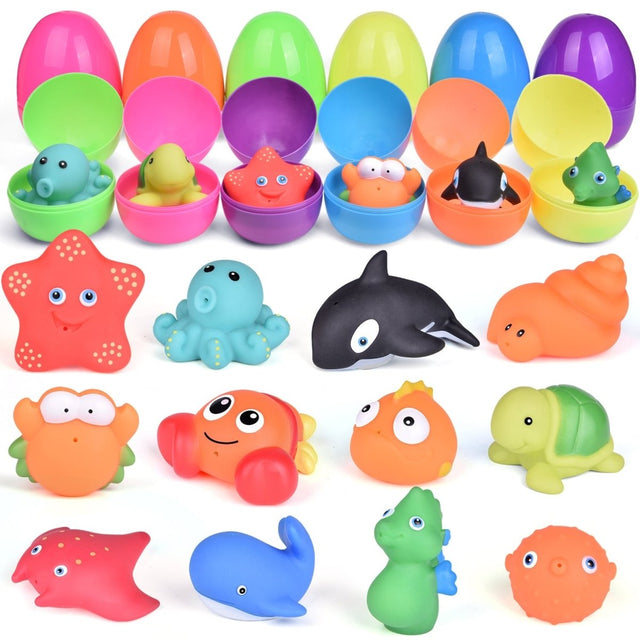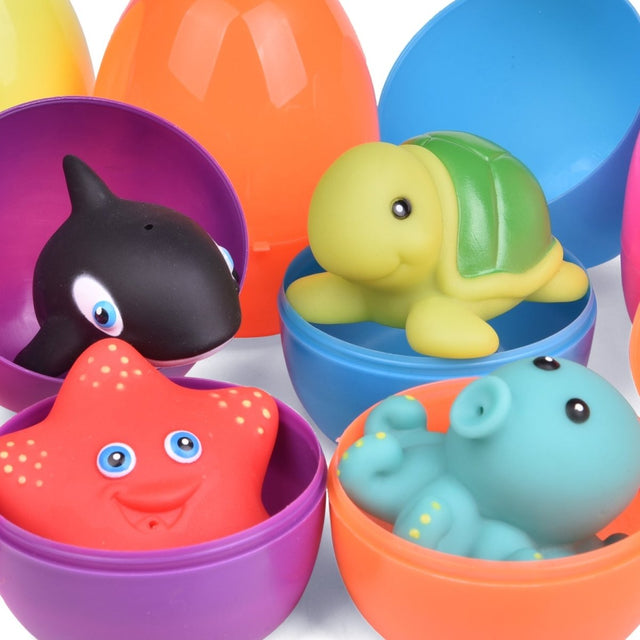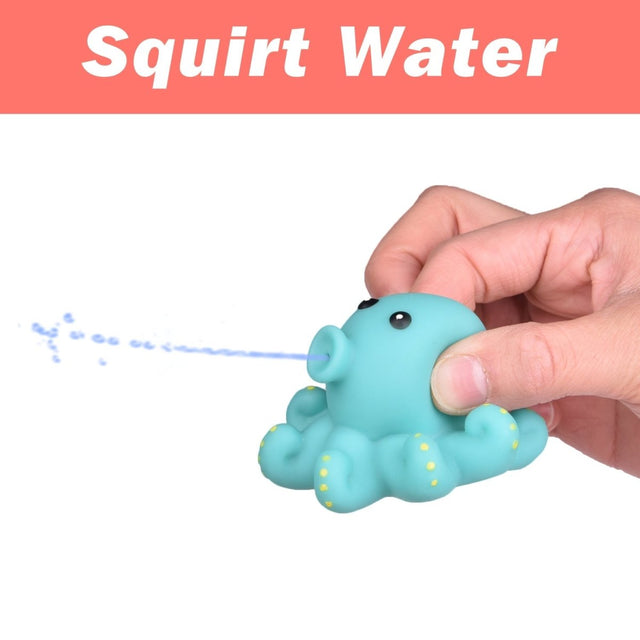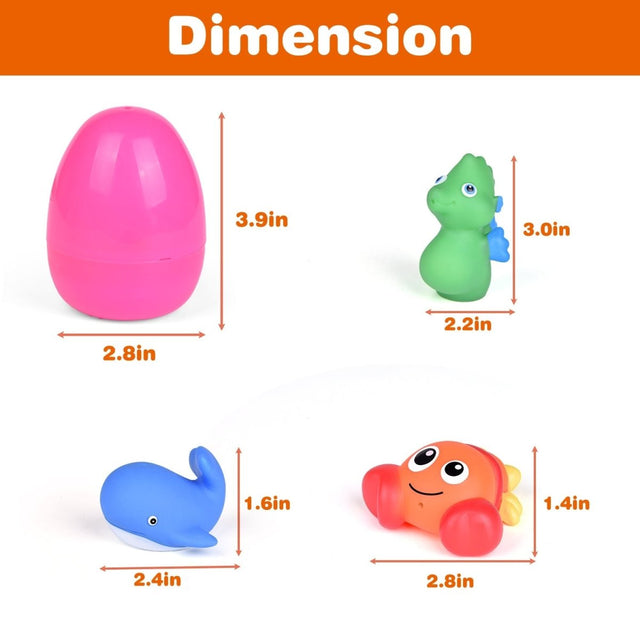 Sea Animal Easter Eggs
Pop pop pop, here comes our adorable Sea Animal Easter Eggs surging their way towards you! Let our aquatic buddies join your bath adventures! Are you in for an Easter treat? Our Sea Animal Easter Eggs comes in 12 pre-filled surprise eggs with 12 cute bath toys inside each egg! Create a pretend play activity with these animal squirters! You can squeeze these silly squirters under the water, pull them out, and make them squirt water for fun. These toy-filled plastic Easter eggs are a great alternative to candies and chocolates. Let the fun begin!
Features of the Sea Animal Easter Eggs
COLORFUL PRE-FILLED EGGS: 12 pieces of pre-filled Easter eggs in 6 assorted colors: yellow, green, pink, blue, purple, and orange.
EGG SIZES: 3.94" tall x 2.76'' in diameter.
CUTE ANIMAL SQUIRTERS: Each surprise egg contains a floatable animal squirter bath toy! Features 12 cute aquatic buddies: whale, lobster, shark, octopus, tortoise, starfish, sea snail, dolphin, crab, fish, and more!
 DESIGNED FOR KIDS: Perfect size for little hands to grasp! Designed with bright and attractive colors!
 GIFT AND GIVE: Eggs'ellent for Easter egg hunt events, perfect for Easter theme décor, Easter party favors, goodie bags, carnival prizes, giveaways, etc.