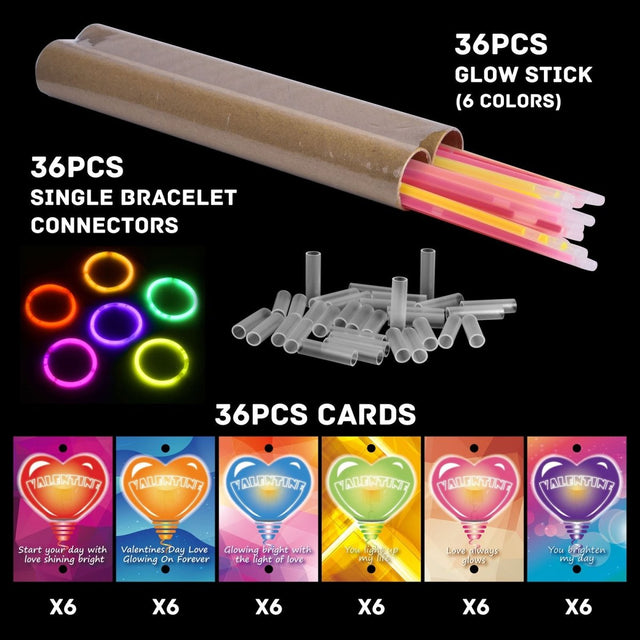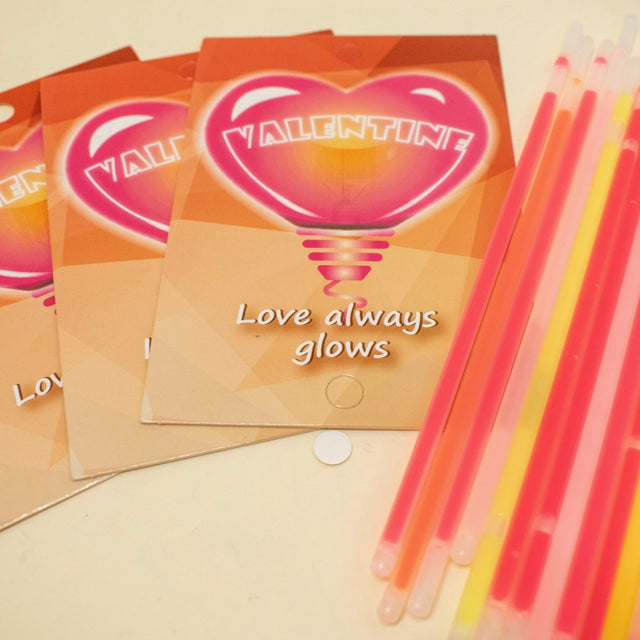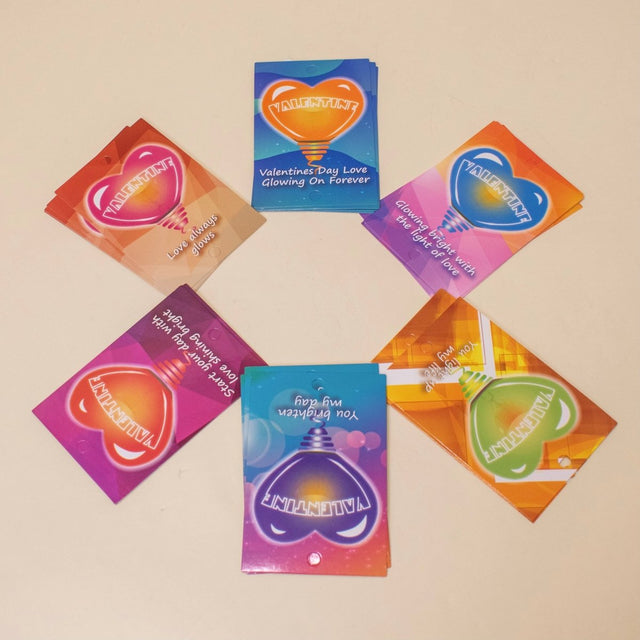 Shining Glow Stick Bracelet Are Perfect Gifts for Valentine's Day Party
Planning on a wonderful Valentine's Day party? You should not miss the shining glow stick bracelets from PopFun. These well-designed glowsticks come in 6 different colors to make sure everyone could find their favorite color. Not only for Valentine's Day parties but also for any social occasion, these glowsticks are nice small gifts to lift everyone's spirit and bring smiles to people's faces. These glowsticks are even reusable with premium quality.
Features of Valentine's Day Glowsticks
Value package: Valentine's Day set, designed in 6 different styles, comes with 36 cards and 36 attached glow sticks in 6 colors. The colors of the glow sticks are yellow, orange, purple, red, pink, and green, including 36 single bracelet connectors.
Romantic Phrase: There are 6 Valentine's Day phrases on the card: "You light up my life", "Glowing bright with the light of life", "Start your day with love shining bright", "Love always glows", "Valentine's Day Love Glowing on Forever", and "You brighten my day."
Fun and Enjoyable: As a great gift for party gifts, birthday parties, class parties, class prizes, and gift exchanges, suitable for students on Valentine's Day.
Ideal Gift: Giving Valentine's Day cards to each other exercises your children's social skills. With the interaction of giving cards, kids will get to know each other, which is the beginning of a friendship.
High-Quality: We are proud to provide quality service, maintaining a customer care team available for you to contact at any time with any questions, comments, or concerns about your order or product. If ever you should need it, simply "Contact Seller" after you've made your purchase and our team will be happy to help.