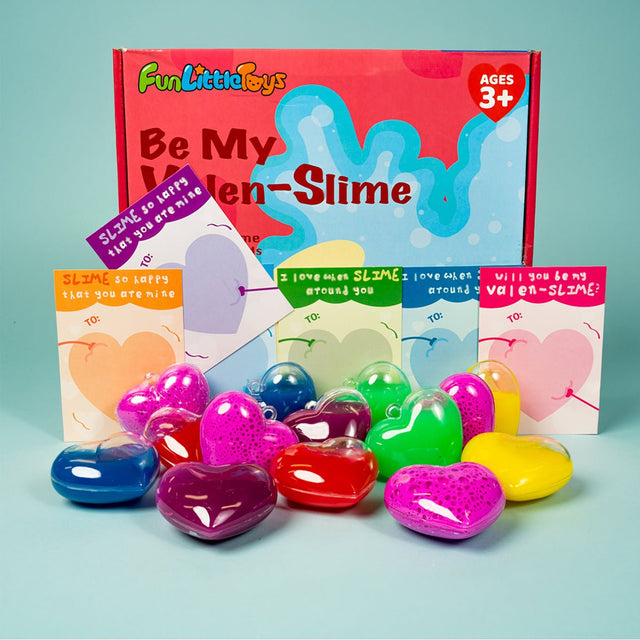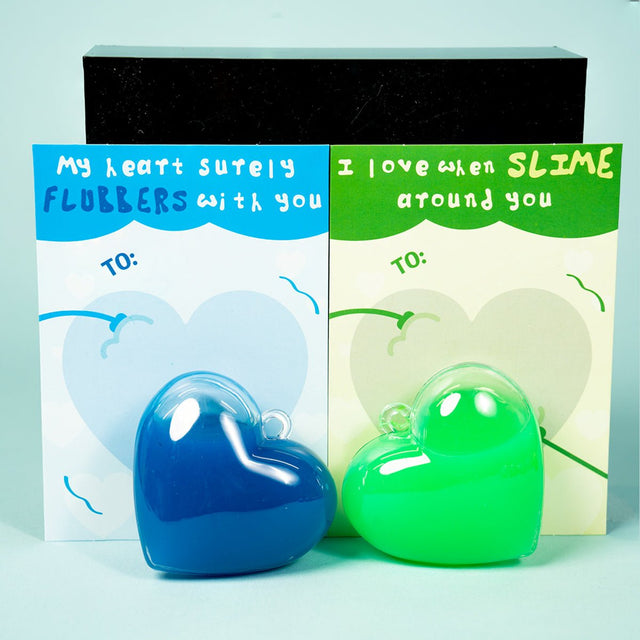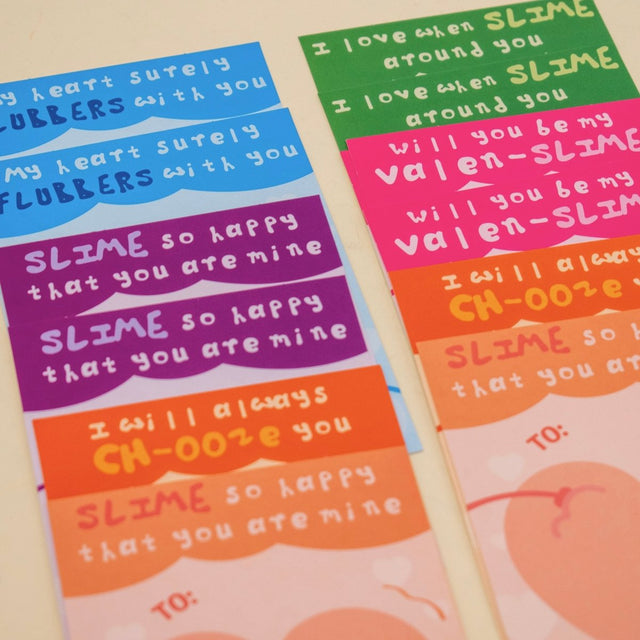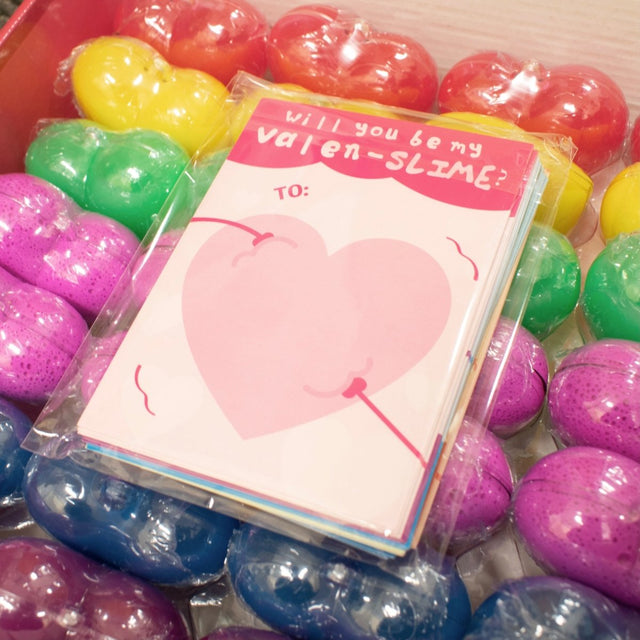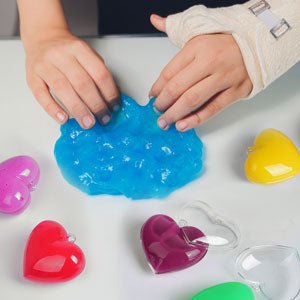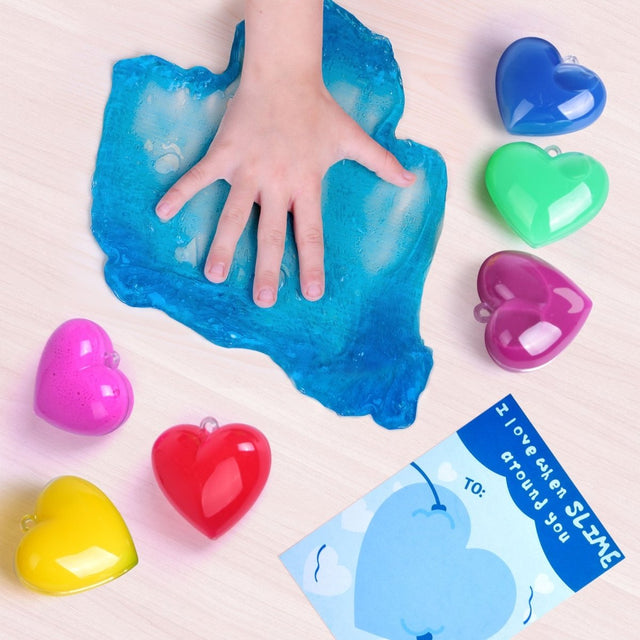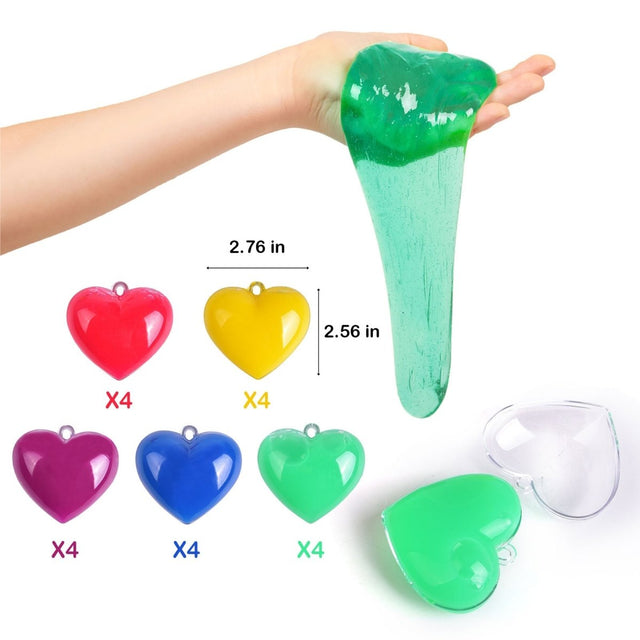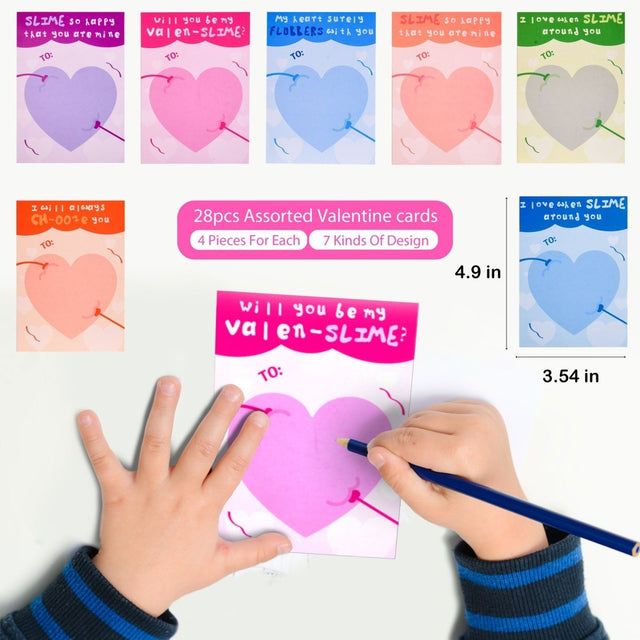 Escape from Your Bad felling with Valentine's Day Slime Kit Stress Relief Toy
Kids love mud toys that can be stretched and squeezed into different shapes. Fun Little Toys' Valentine's Day stress relief toys are a perfect match for this need! For kids, this toy is good for improving their creativity and ability to focus; for adults, this toy can help them relieve stress and relax. With molds, it is easy for kids to get started! Kids build their creativity in joy and fun! The mud is extra light. It is good for adults to relieve their stress and bad emotions. Soft clay can be shaped into any shape without sticking to your hands. Be a Valentine's Day DIY gift pro and send your friends some unique gifts made with your very own hands and creativity.
Features of the Valentine's Day Slime Kit
❤️ Valentine's Day hear-shape stress relief toy set -- 28 heart-shaped toys in 2 different materials, crystal mud, and super light clay, both soft and stretchy but not sticky.

❤️ 28 Valentine's Day gift cards in 7 different colors, 4 cards each color. Kids can send a funny stress relief toy with a gift card to each other.

❤️ Safe material -- The stress relief toy passed ASTM and CPC tests; both adults and children could safely play with the toys, but please do not swallow them.

❤️ Valentine's Day class gift exchange -- The Valentine's Day stress relief toy is perfect for many occasions like Valentine's Day gift exchange, party gifts, and school events.

❤️ Fun and interesting Valentine's Day gift -- soft but not sticky mud is easy for kids to play with. Kids can send different colored mud toys to different friends based on their personalities. These toys will definitely bring your kids good Valentine's Day memories.