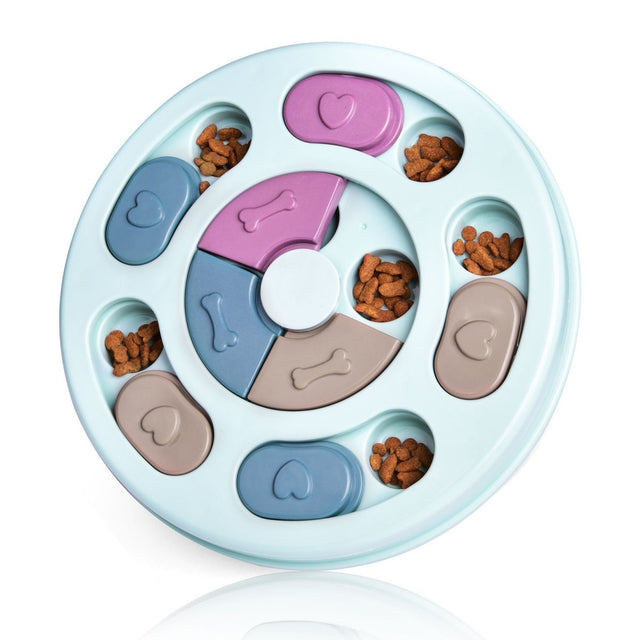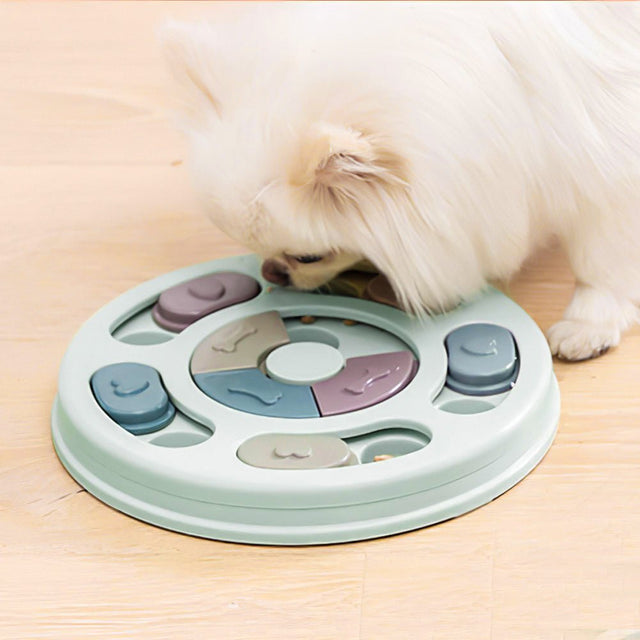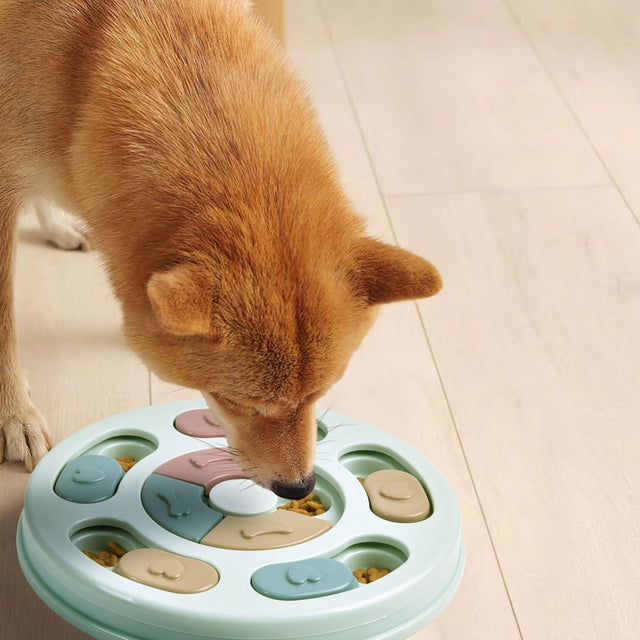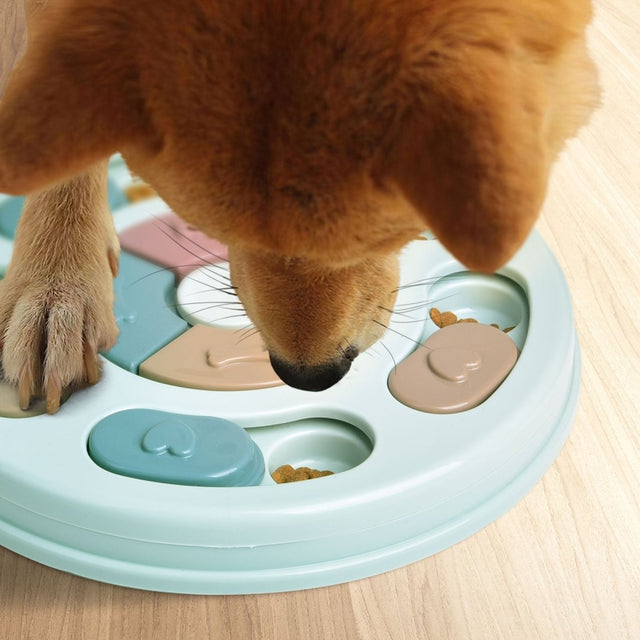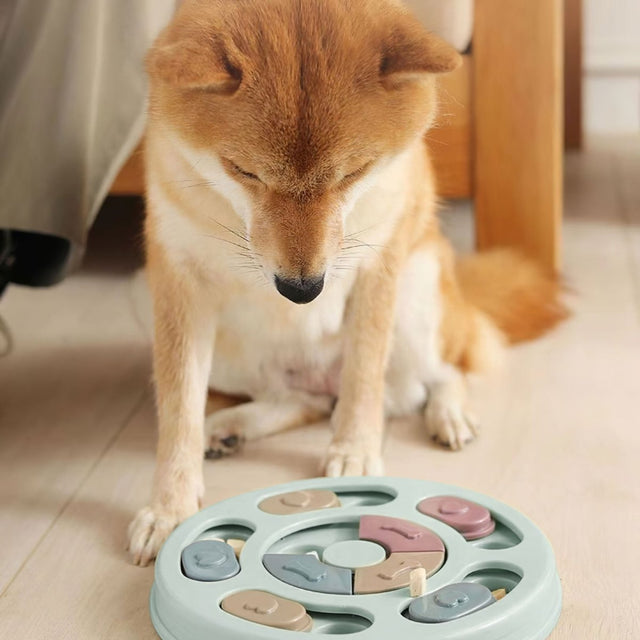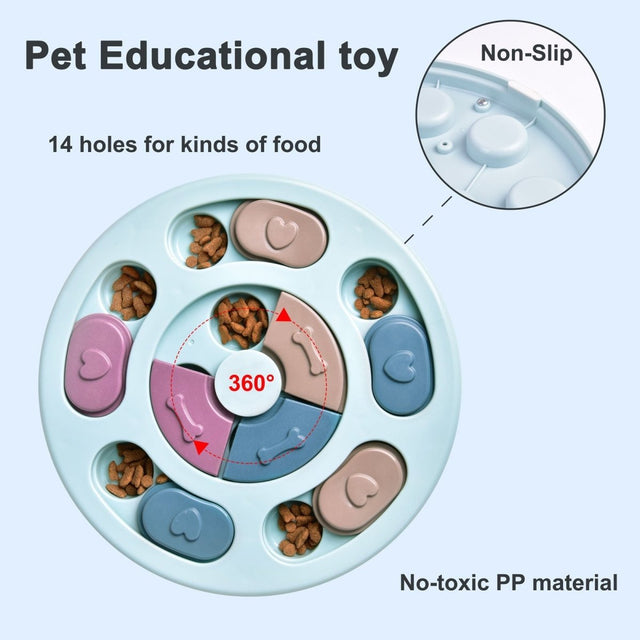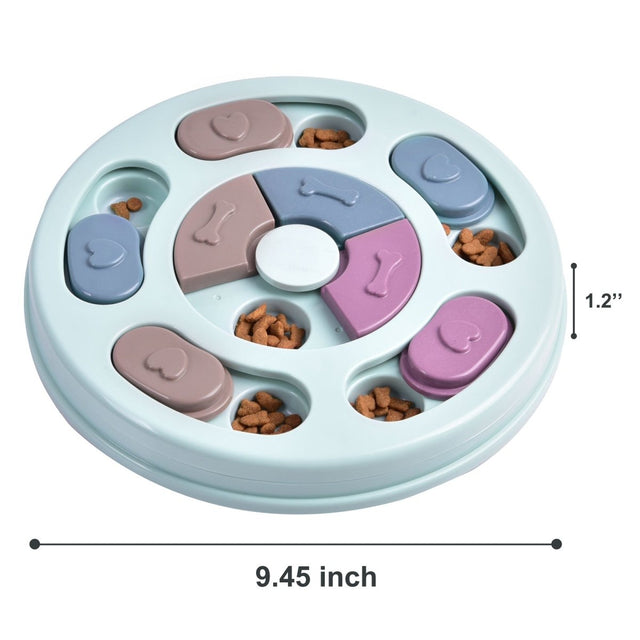 Slow Feeder Dog Training Toys
The multifunction feeding bowl is designed with 14 pockets. It comes with 8 easy-to-lift caps that act like lids for the food stored underneath. Your dog can sniff and lift the lids off easily to get to the food. The meal-lengthening design is to make it more interactive when feeding your dog. The bowl is made with a puzzle-like design and the lids are made with fun bone-shaped ridges. The spaced-apart pockets and lids encourage your dog to take their sweet time eating, which helps minimize gulping. The bowl is very durable and easy to keep clean with rounded pockets and lids. 

Features of the Slow Feeder Dog Training Toys
Slow Feeder Bowl:

Featuring puzzle-like pockets to store food apart, so your dog isn't able to gobble up the entire meal.

14 Pockets:

The slow feeder bowl has a total of 14 different pockets to store food. Some pockets food the dog to sniff and lift the top to get to the food.

Control Food Portion:

Each pocket allows you to pour the exact amount of food you would like your dog to get in a single mouth bite.

Spaced Out:

The pockets are wide apart leaving enough space to reduce gulping.

Durable ABS Material::

The material is made of ABS, which is durable and easy to clean.