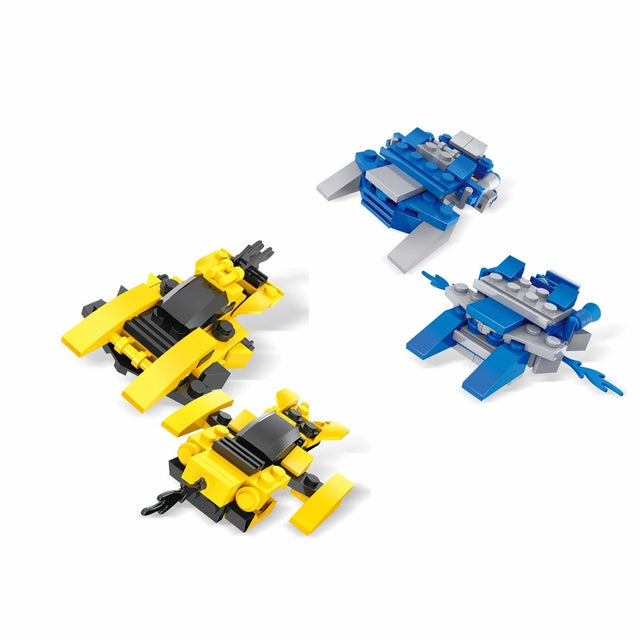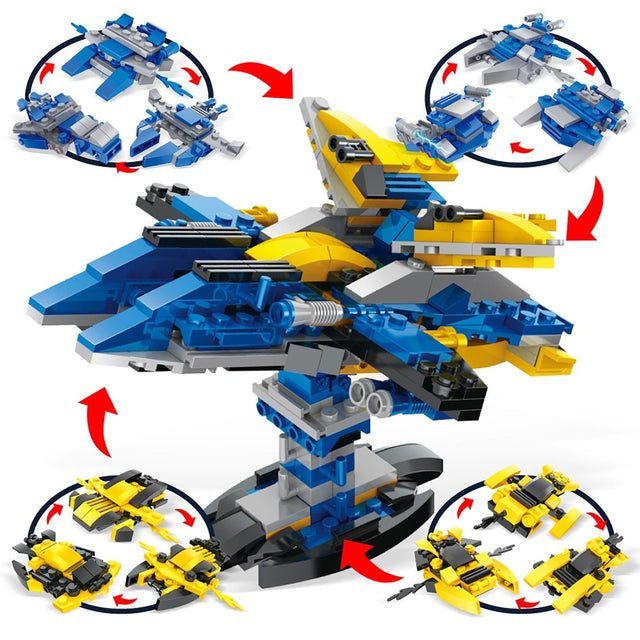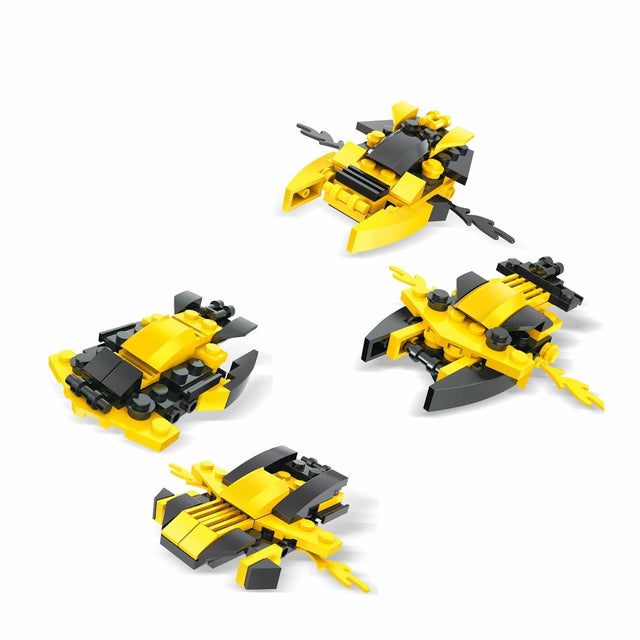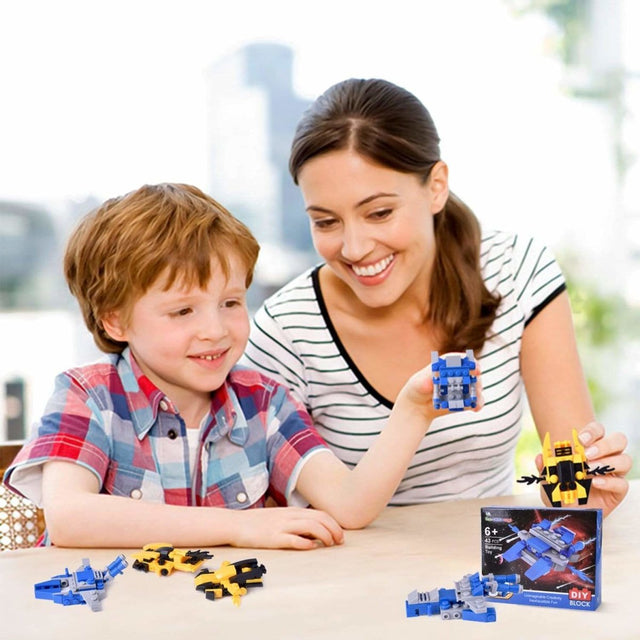 Shoo, Look at the Spaceship flying. With a unique and cool designs, kids will be absolutely attracted by the appearance of a starship. Our Spaceship Mini Building Blocks are a cool gift for space little fans.
Kids can integrate their constructions into pretend play scenarios, which is a helpful link with the creativity of the spirit in later life. Buy these Spaceship building blocks today to surprise your little ones.
Package Dimension:

8.9 × 7.7 × 3.9 inches

Item weights: 1.1 pounds

Set of 12 Space War Themed Building Blocks to build a variety of starships; each comes with an individual box & highly detailed instructions included

Compatible and Tight Fit with all major building blocks brands; recommended for 6+ ages boys and girls

SAFETY GUARANTEED: All toys meet American Toy Safety Standards.
Product FAQs:
Question:
What is the size of the individual boxes? 
Answer:
The size of the individual boxes: 4.33''L 3.54''W 1.18''H
Question:
Are these lego compatible?
Answer:
yes
Question:
Is this too easy to assemble for 6-7 years old? How long it will take? It's because I will use it for a craft station (20 min)?
Answer:
These are not 'easy' for 6-7-year-olds to assemble. The parts are quite small. The kids should be pretty good with finger dexterity. 20 minutes could be a good time for moderate completion and the extent of attention. Kids 7-11 would like these also. The kids can be creative about the creation they can assemble that can be different from the suggested items pictured.