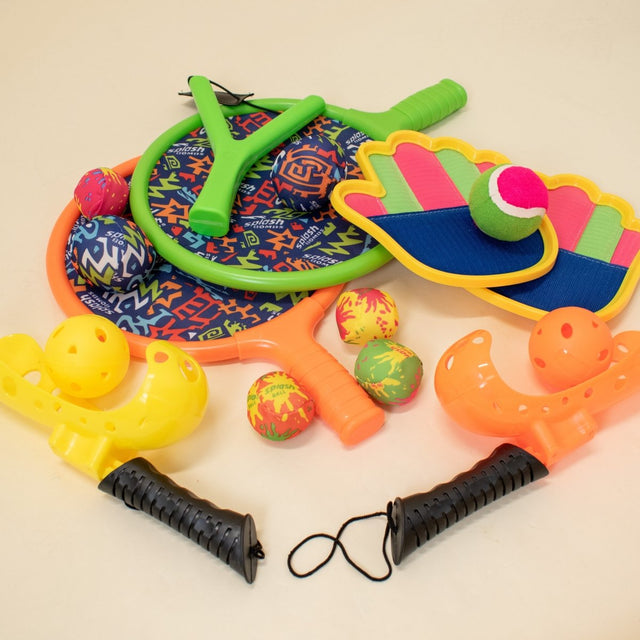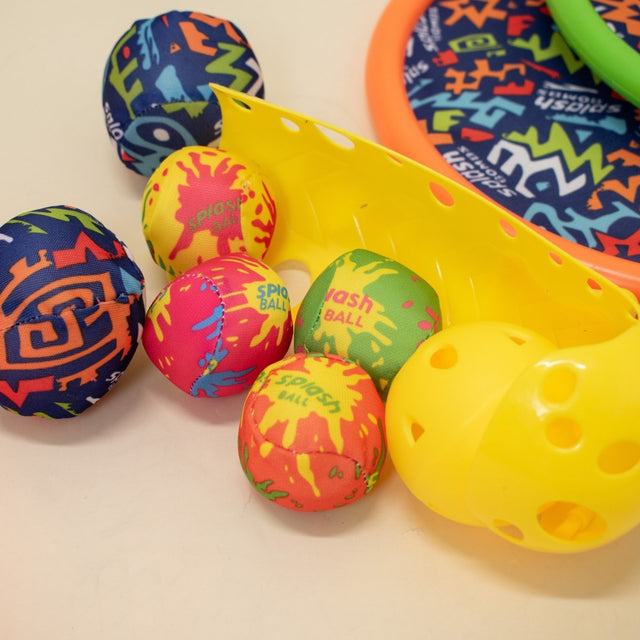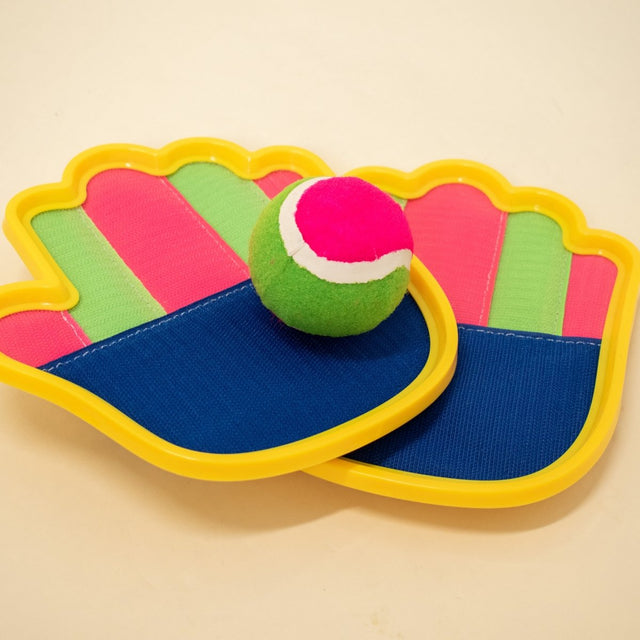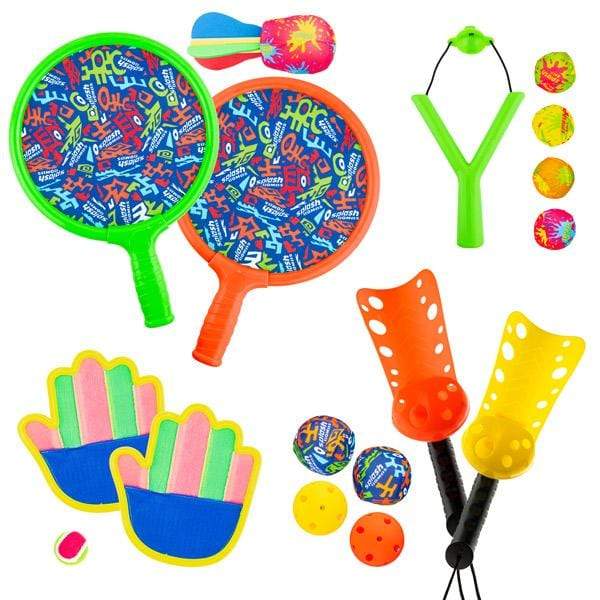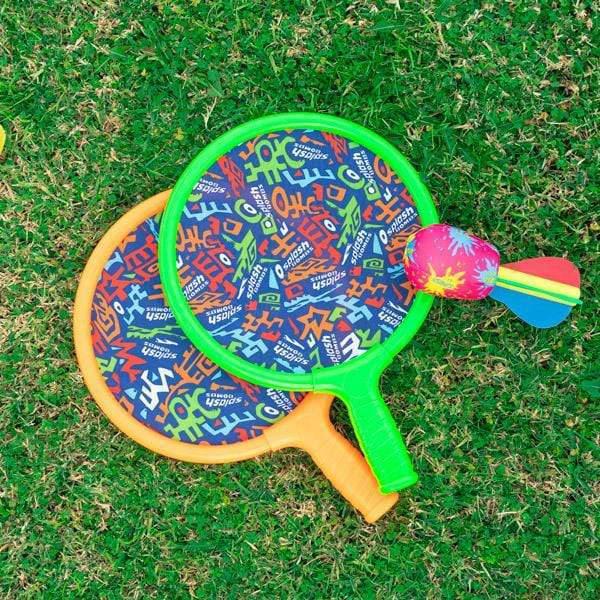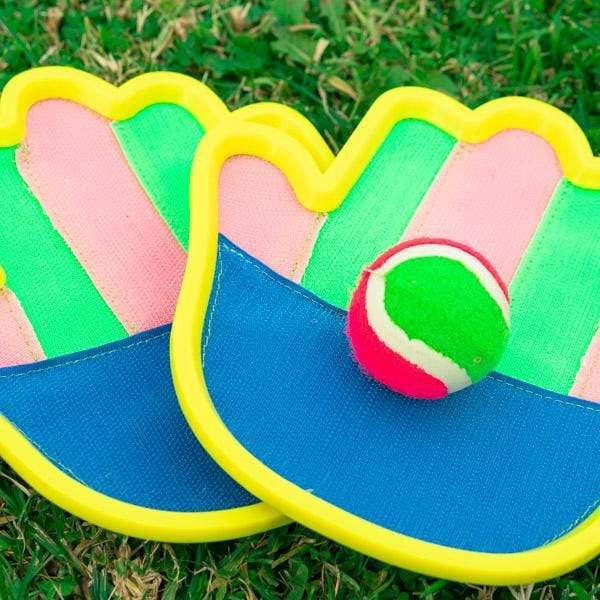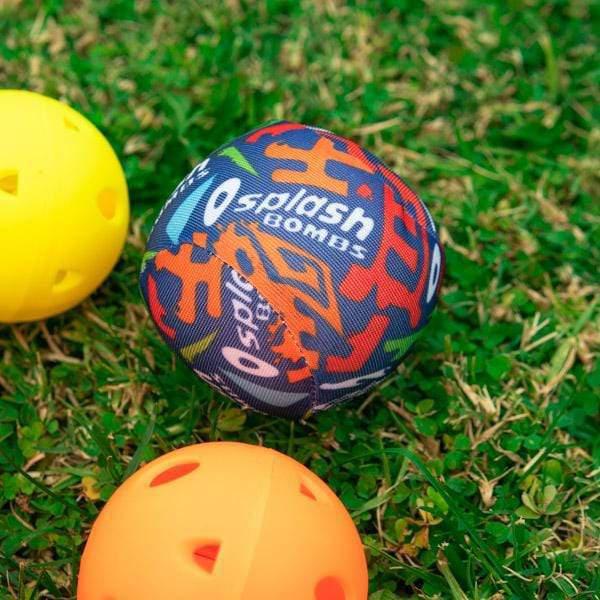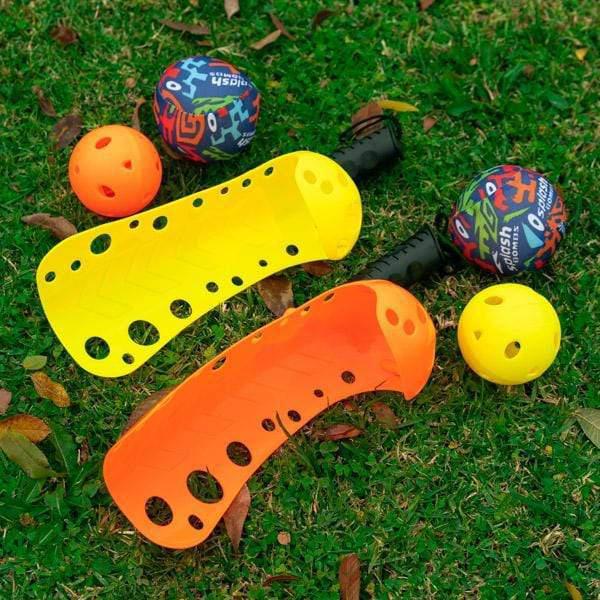 Grab a glove & get ready for family-wide entertainment with PopFun's Sports Outdoor Toys!
The Sports Outdoor Toys from PopFun packs 4 games into 1 amazing product: pickleball, scoop-n-toss, slingshot target practice, and sticky catch. This outdoor toy box is bound to bring new connections among family and friends alike, as friendly family competition makes for moments of memorable magic. In the spirit of promoting healthy habits to loved ones in your life, these nostalgic 90s outdoors toys bring a new fun way to look at fitness and exercise.
Entertaining Variety: Sports toys this versatile are a must-have for the family.
Creating Connections: Toddler sports toys that provide a path to playtime for that's as rewarding as it is exciting.
Fun in the Sun: An outdoor toy box is a perfect way to get out & enjoy family fun in the sun. 
Fitness Friendly: Add some fitness-friendly fun to the mix with a little help from PopFun's Sports Outdoor Toys.
Nostalgic Gaming: True-to-form 90s outdoor toys that are sure to be remembered by parents everywhere, from generation to generation. 
Product FAQs:
Question:
Does each set come individually wrapped/packaged?
Answer:
Everything is packaged in one big box.
Question:
is this appropriate for a 4-year-old?
Answer:
Yes, it is appropriate for a 4-year-old.
Question:
Is it works for boys and girl?
Answer:
This was the perfect gift for my two kids on Christmas. we have just moved to a new home and they were in need of outdoor toys and this had a great combination of outdoor activity games.