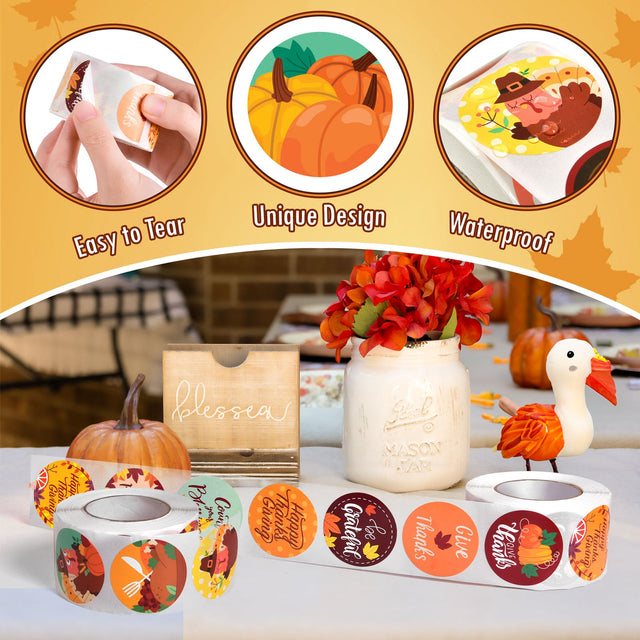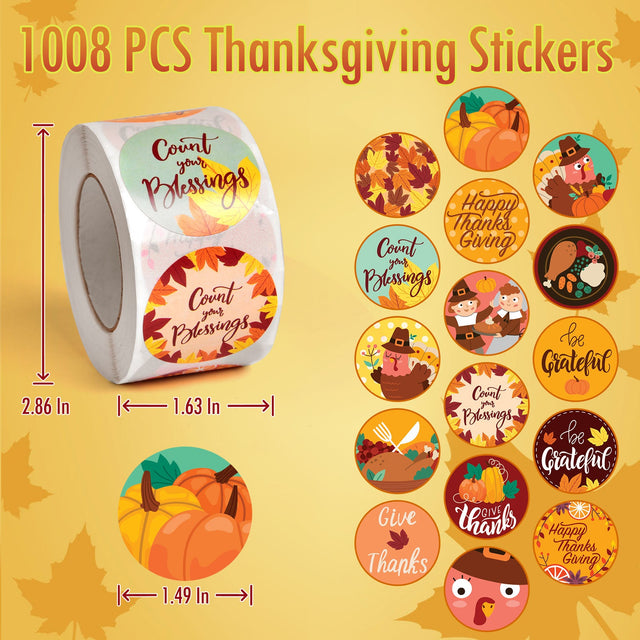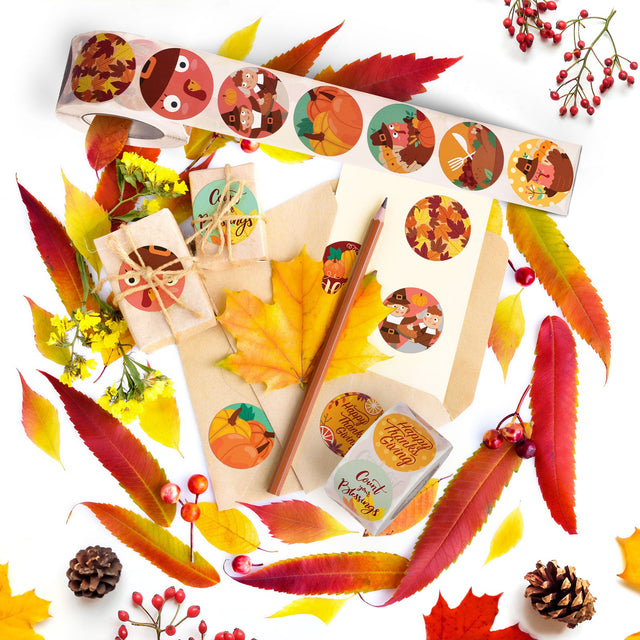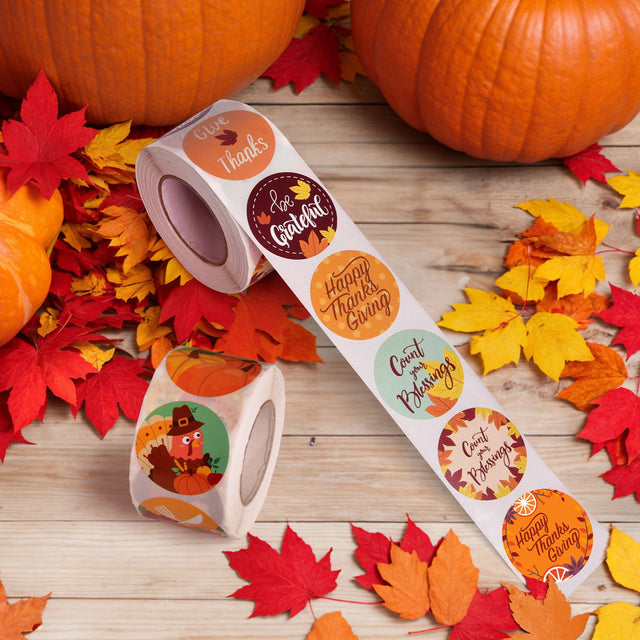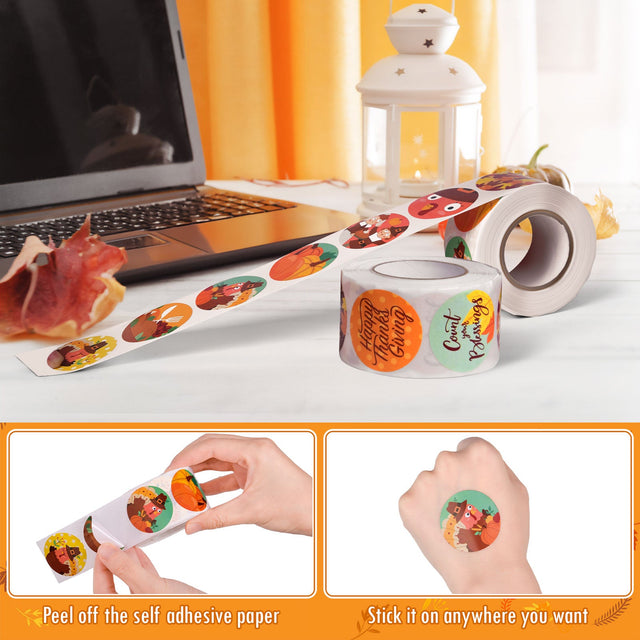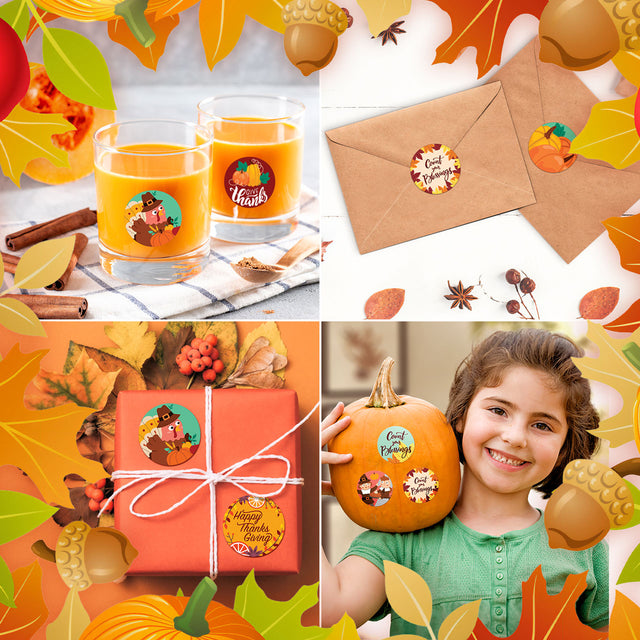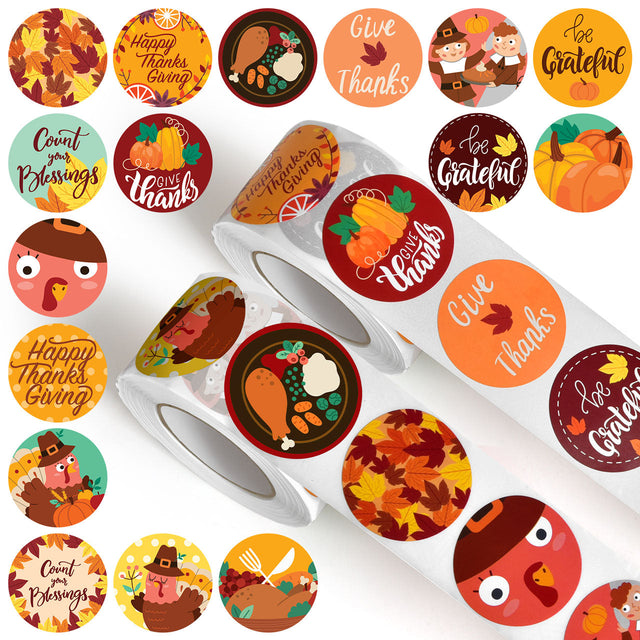 Celebrate the season of gratitude with our Thanksgiving Sticker Roll Collection. These vibrant, festive stickers are designed to captivate the imagination of kids and make your Thanksgiving holiday even more special.
The collection boasts 1000 uniquely designed stickers, each featuring Thanksgiving-inspired themes like cheerful turkeys, bountiful cornucopias, colorful autumn leaves, pumpkins, pilgrim hats, and "Give Thanks" banners. These are perfect for personalizing Thanksgiving crafts, decorating cards, or rewarding good behavior.
Each sticker is crafted from high-quality, non-toxic adhesive material that is safe for children and easily sticks onto most surfaces. The stickers are also easy to peel, ensuring a fun and frustration-free experience for little hands.