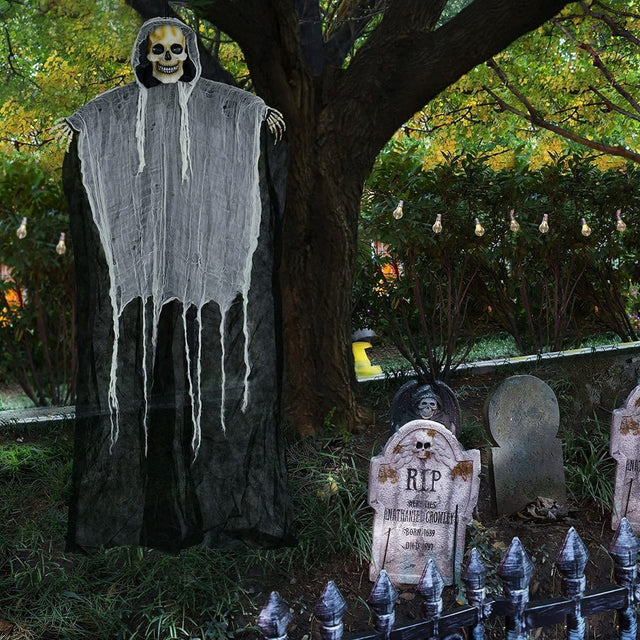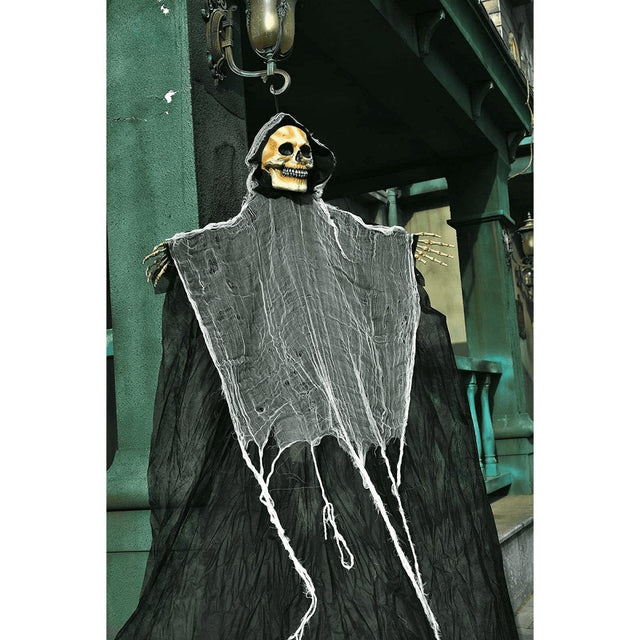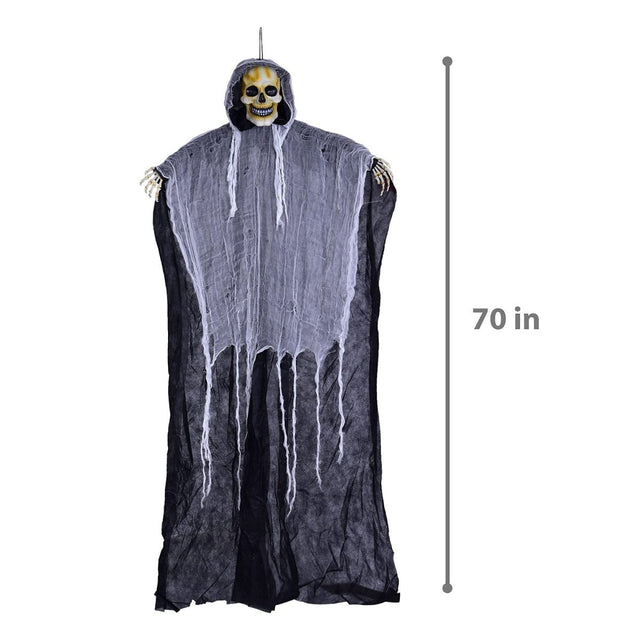 The time has come to face
The Grim Reaper this holiday
Outdoor Halloween decorating just got easier and scarier! Suitable indoors and outdoors, The Grim Reaper from Fun Little Toys sets the scene for the spookiest Halloween yet. Hang him from a tree, ceiling hook, or use him as a spooky window decoration. In one step, watch him terrorize trick-or-treaters! Durable and strong material is easy for storage and re-use for multiple spooky seasons. 
SCARY LOOK: The 70-inch hanging grim reaper features a flowing robe and a creepy smile. It floats towards you causing your trick-or-treaters to feel fear and impending doom.
EASY TO USE: Simply hang it on a tree, window, and in your house.
VERSATILE: The scary decoration is perfect for spooky themed indoor and outdoor parties.
REUSABLE: Easy storage. Its durable plastic, latex, and fabric allows repeated usage for next Halloween.
ADJUSTABLE: The arms can be bent at any angle. Raise them high to create a floating effect.