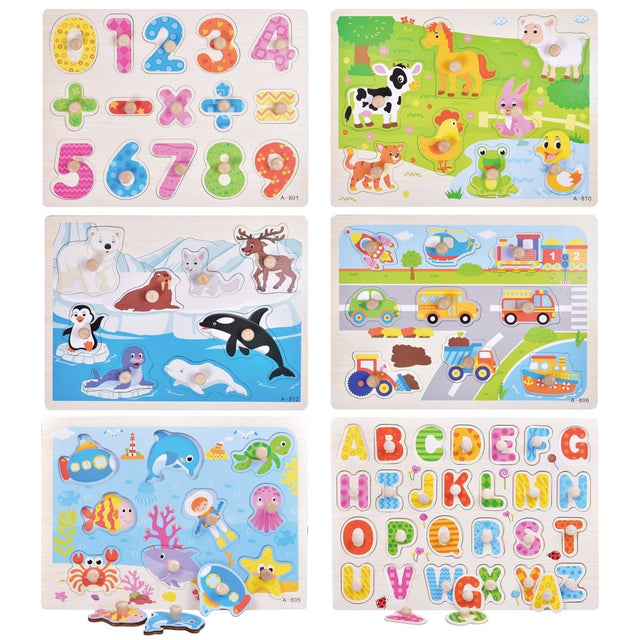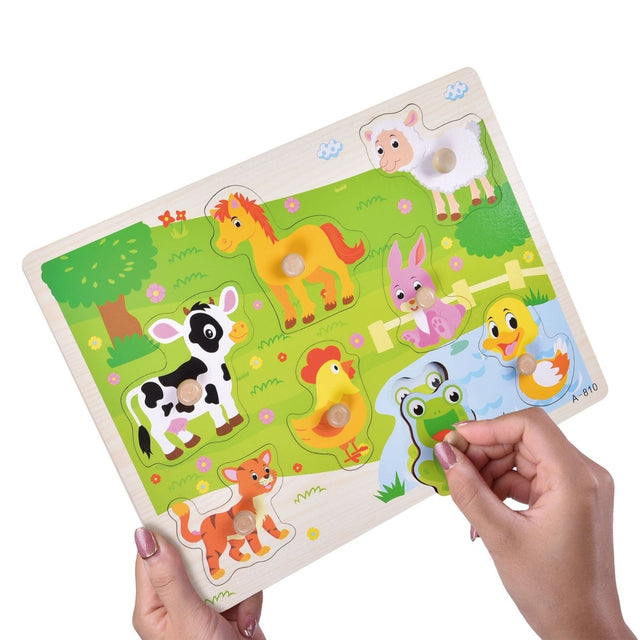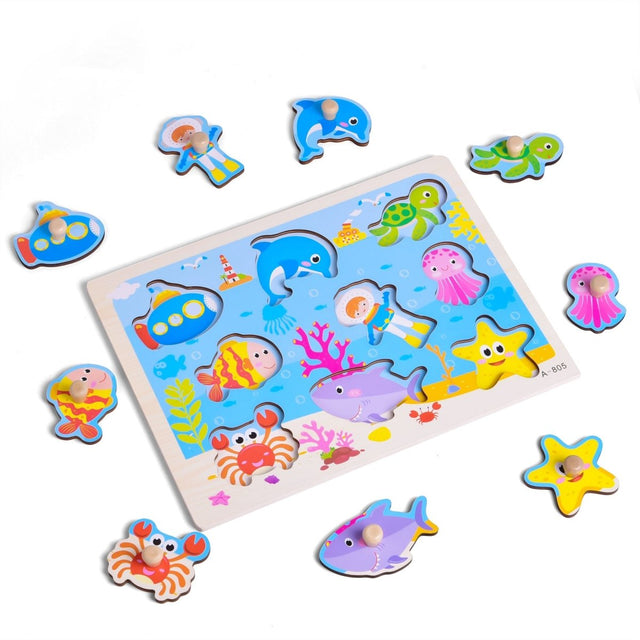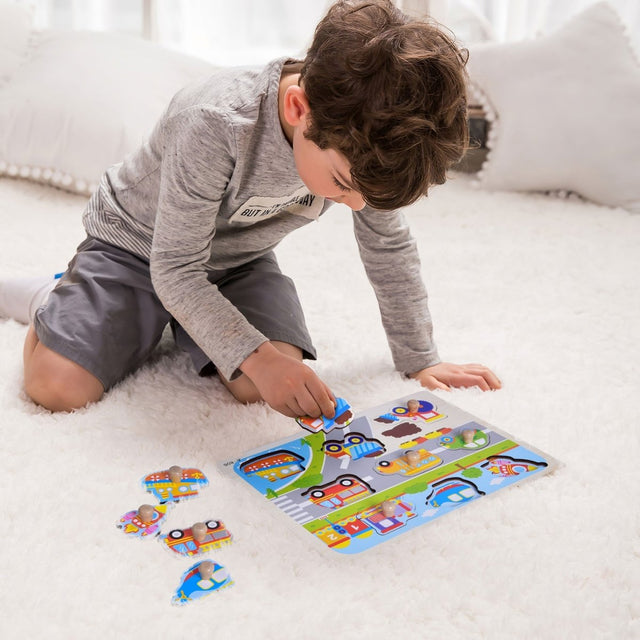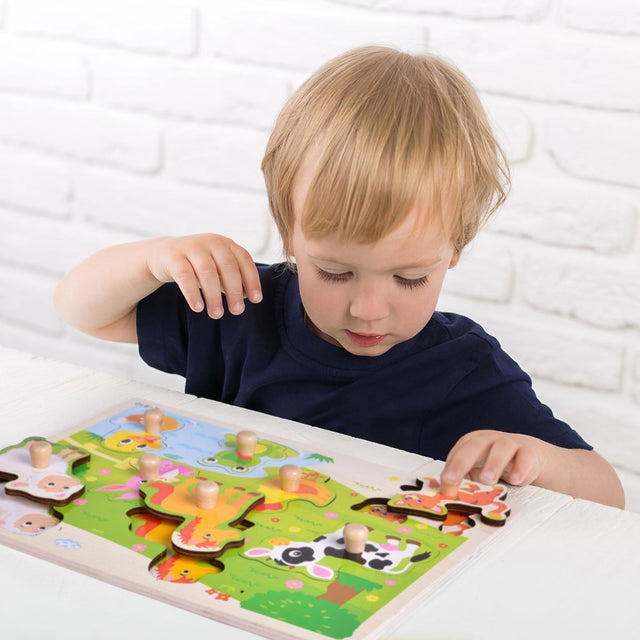 The Wooden Peg Puzzle
The Fun Little Toys Wooden Peg Puzzle grants your toddlers an endlessly-entertaining early learning experience. Featuring 26 brightly-colored wooden pieces, and a whole lot more, your child will revel in their journey to alphabet mastery and mathematical prowess. Offer your child the chance to laugh while they learn both the alphabet, single-digit numerical values, animal identification, and more with these wooden peg puzzles. Guaranteed to be safe for young children and toddlers, make the smart purchase with these toddler puzzles set from Fun Little Toys today. 

Features of the Wooden Peg Puzzle
Molding Little Minds:

These Wooden Peg Puzzles from Fun Little Toys offers your toddler an endlessly-entertaining early learning experience. Featuring 5 wooden-board knob puzzles decorated with pegs, this pack contains 26 unique wooden blocks, 9 pieces of vehicles, 8 pieces of animals, 7 pieces of fruit, 9 pieces of numbers, 5 pieces of math signs, and 5 pieces of geometrical shapes. These toddler puzzles make certain that your child will be well on their way to mastery of the alphabet, mathematical equations, animal and shape identification, and more. All of this with a smile on their face!

Imprinting the Necessities:

With this knob puzzle, your child will gain the opportunity to recreate the entire alphabet: A-Z. Alphabet mastery is one of the first required steps to being successful in their primary school age, as it lends to a proficient ability in reading and writing. Your child will also have the chance to kickstart their entry into mathematics, as numerical values of 0-9 can be produced on the board.

Visually Captivating Design:

Each piece that comes with these wooden peg puzzle boards have been made from premium-quality materials: all-natural wood colored with toxin-free, water-based paint. These toddler puzzle sets portray a variety of bright and fun colors such as grassy green, baby blue, pretty pink, and more. Your little one is sure to be captivated by the vibrant colors on the board!

Safety First:

Beyond being visually appealing, each piece is derived from guaranteed 100% Safe, Toxin-Free materials. Smooth, rounded edges keep playtime a safe experience for little ones and a stress-free experience for parents. The board is perfectly sized for little children to interact with, measuring roughly 7" inches x 7" inches x 1.3" inches.