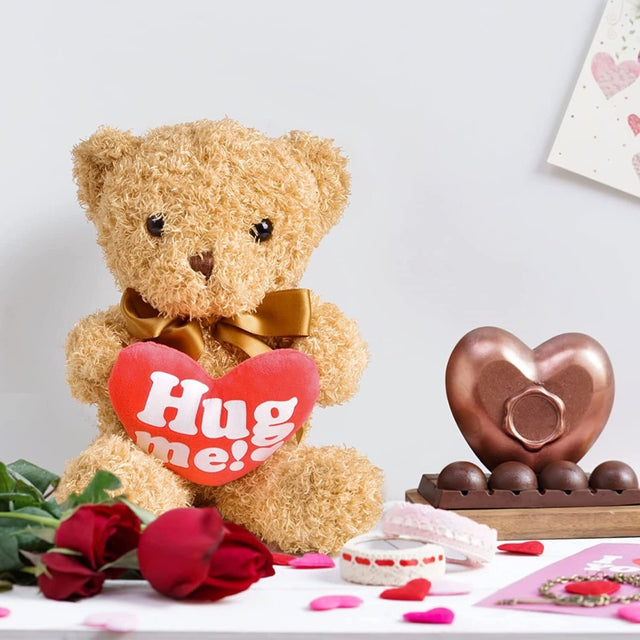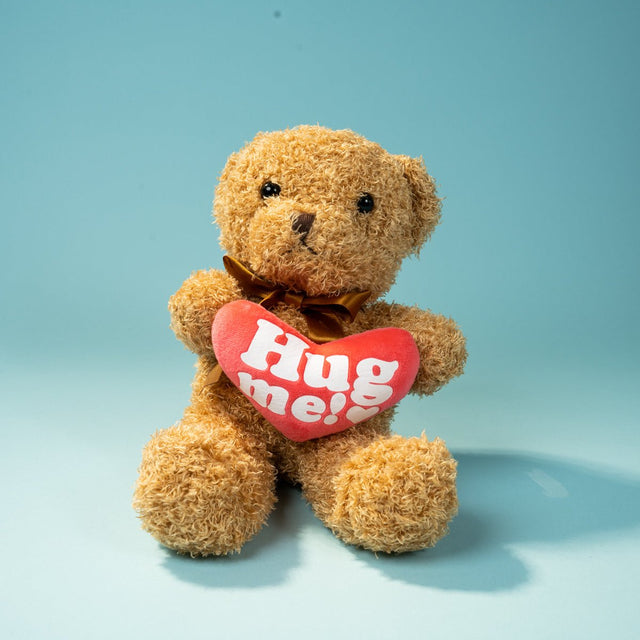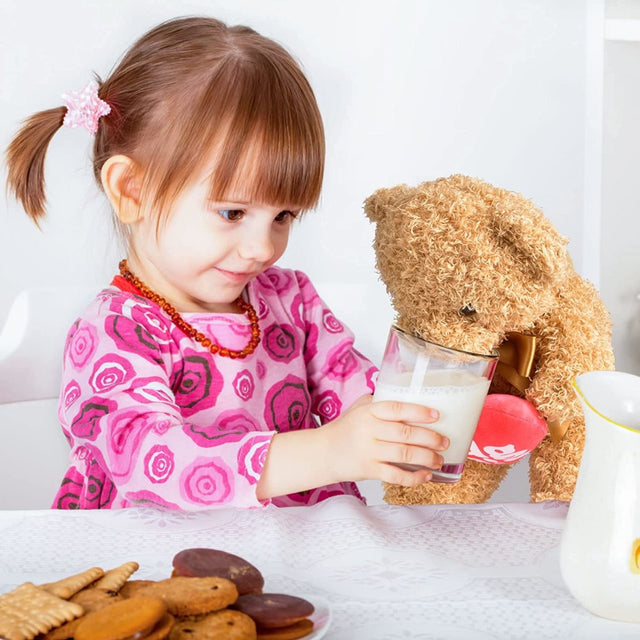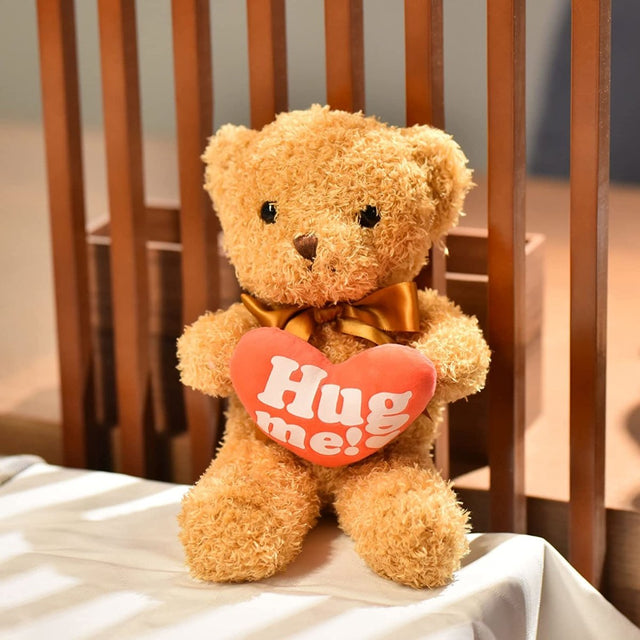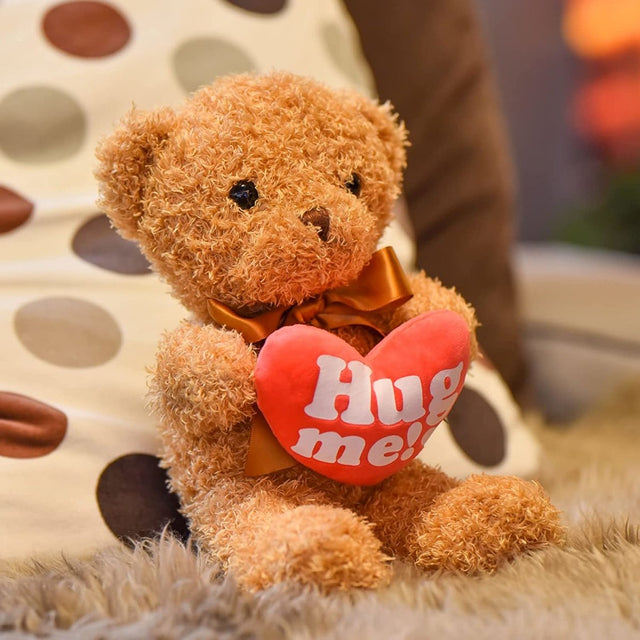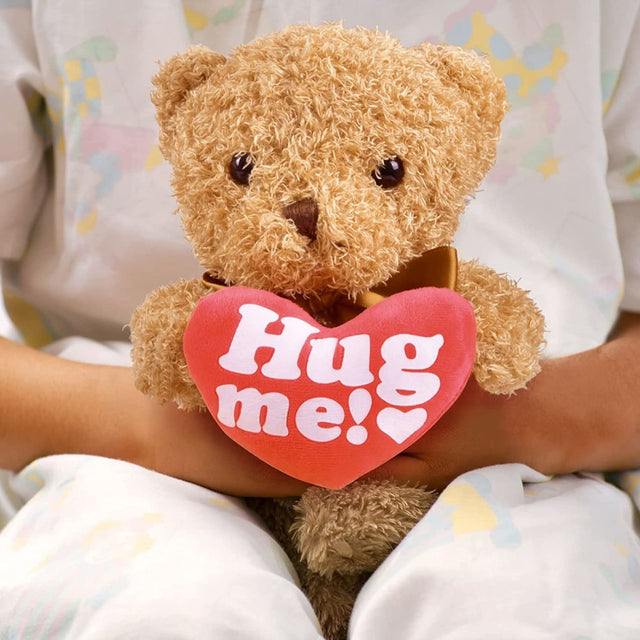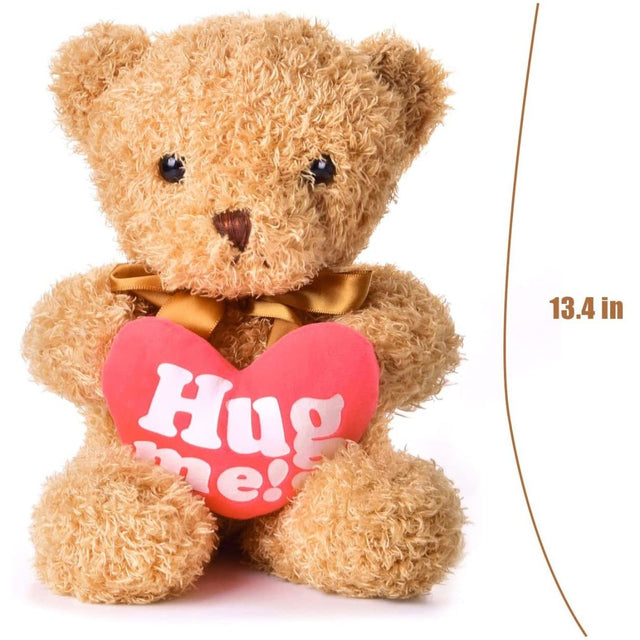 Traditional Teddy Bear Stuffed Animal Holding Red Heart
The teddy bear will be one of your best friends, even part of your life since it will always be with you! If you love it, bring it home! The red heart in the teddy bear's arms is a symbol of your deepest love for your loved ones. As a wonderful Valentine's Day gift, the teddy bear could always remind you and your lover of the sweet memories between you. Our cute teddy bear with a heart made of premium soft and comfortable material is a perfect gift to represent your love. 
Features of the Teddy Bear Stuffed Animal 
Unique Meaning: The teddy bear is not only a toy but also a symbol of love. The phrase "Hug me!" on the heart held by the teddy bear could perfectly express your love to your loved ones.

Comfortable Material: This teddy bear is made of soft and eco-friendly material, which has a comfortable texture from the head to the feet.
Romantic Gift: New Year, Valentine's Day, Easter, Halloween, Christmas, Thanksgiving, birthday, anniversary, graduation ceremony, the teddy bear is a good gift or decoration for all those occasions.
Size: You can carry the "Hug me!" teddy bear along with you wherever you go! If you want to share this joyful and romantic feeling with your friends or lover, send them one as a gift!
Valentine's Day Teddy Bear: 12 inches traditional teddy bear is a good gift to show your love and greetings to loved ones.