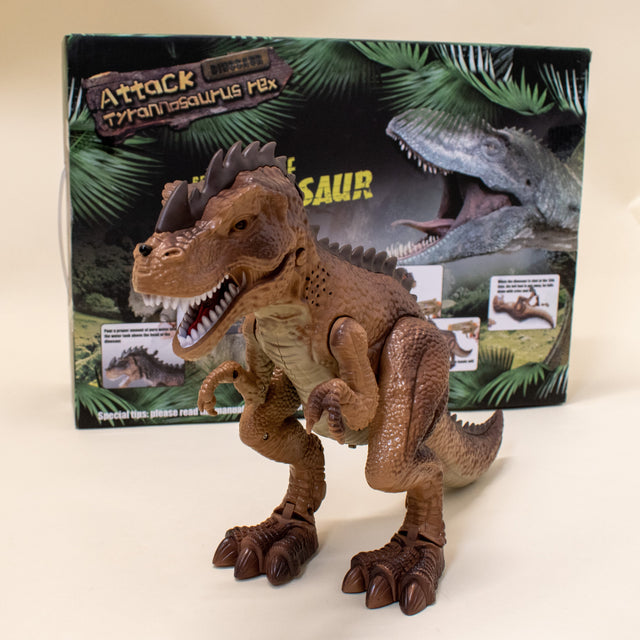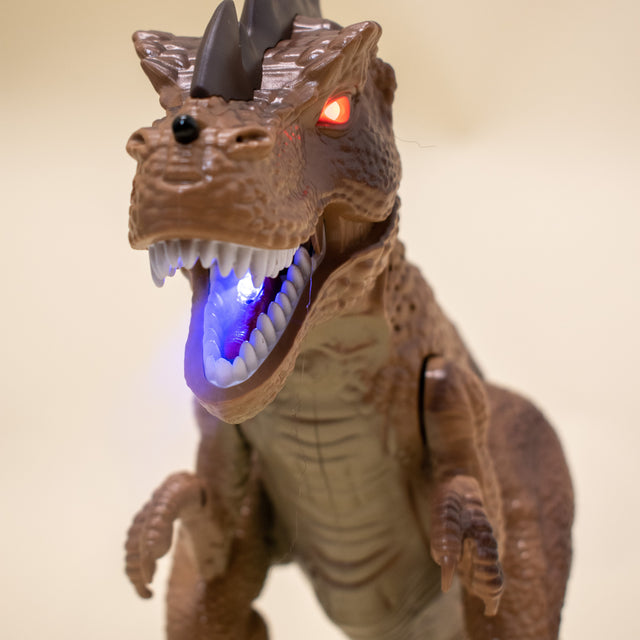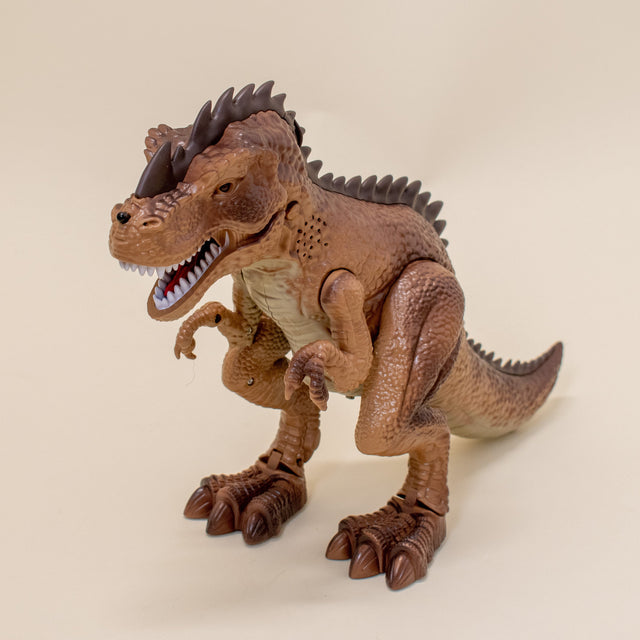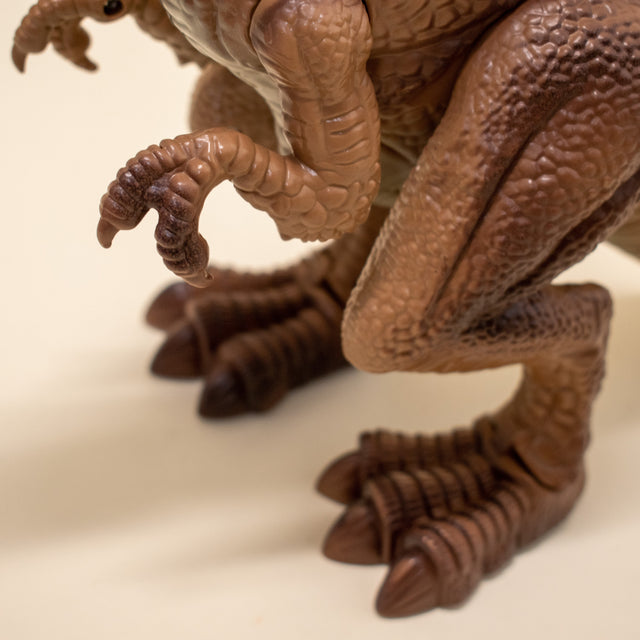 Tyrannosaurus Rex Dinosaur Toy
Welcome to the Jurassic World! Behold, you are going to witness the reborn of one of the mightiest animals on Earth. Don't worry, it will not going to hurt you. Instead of biting and attacking, this T Rex only follows your command and it will spray mist!
Features of the Tyrannosaurus Rex Dinosaur Toy
MULTIPLE FUNCTIONS: A multifunctional attack-battle action figure that features a unique mist-spraying function!

PREHISTORIC JURASSIC FUN: The perfect dinosaur toy for boys and girls of all ages!
A THRILLING ADDITION: The dinosaur figure can play out exciting dinosaur movie-inspired movements and entertain everyone under your control!
REALISTIC T-REX: Features realistic sculpting, authentic coloring, walking motions, movable joints, and roaring sounds.
SAFE AND HIGH QUALITY: Made from safe and durable non-toxic ABS material to withstand rough play.