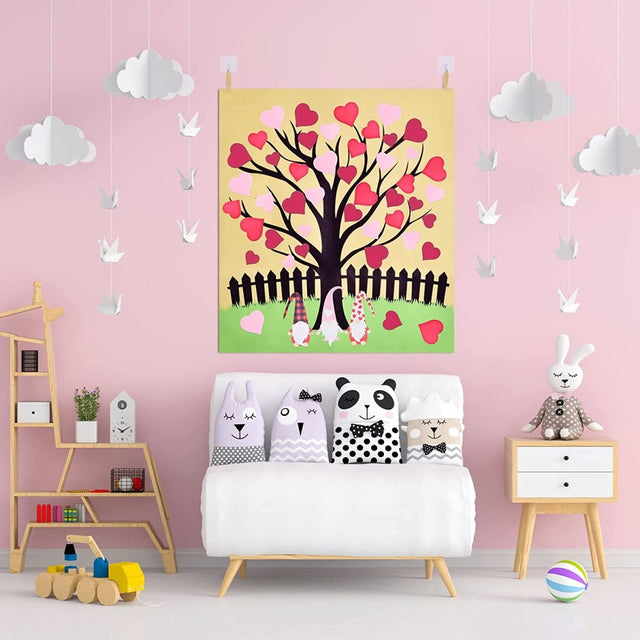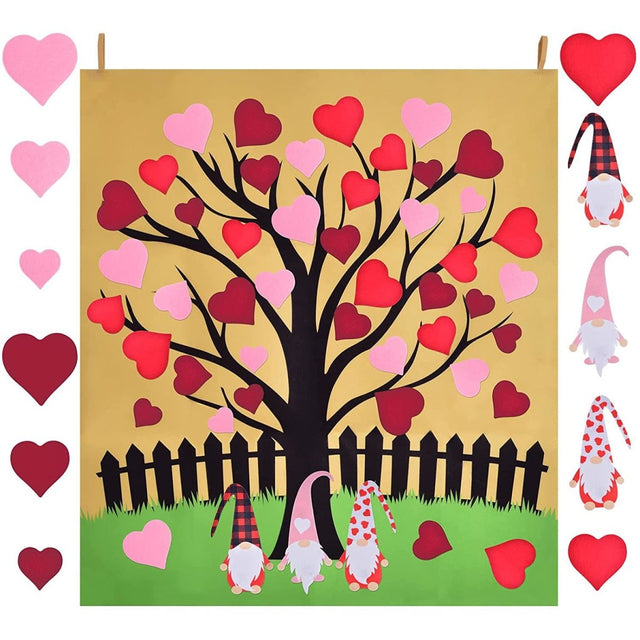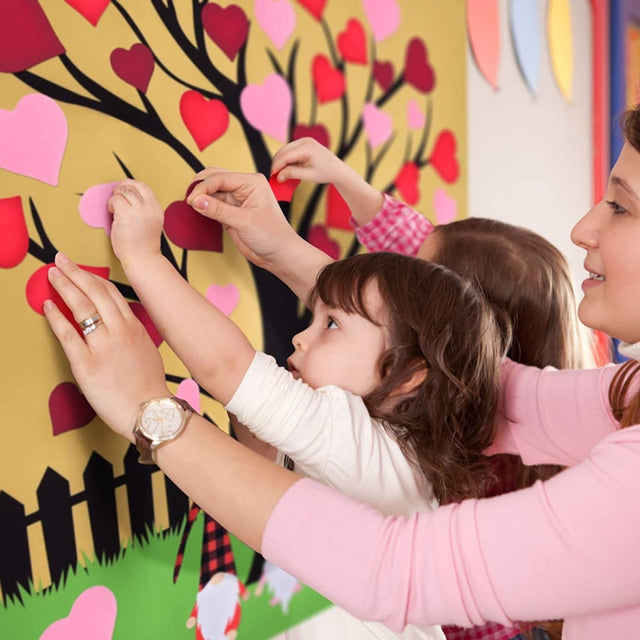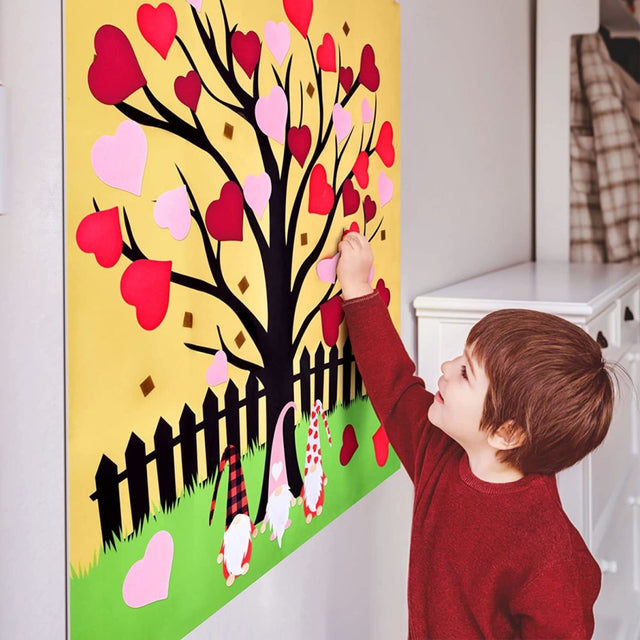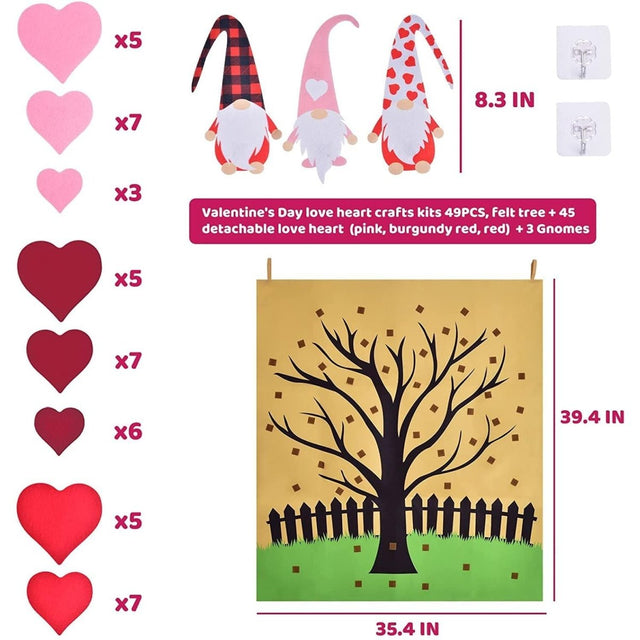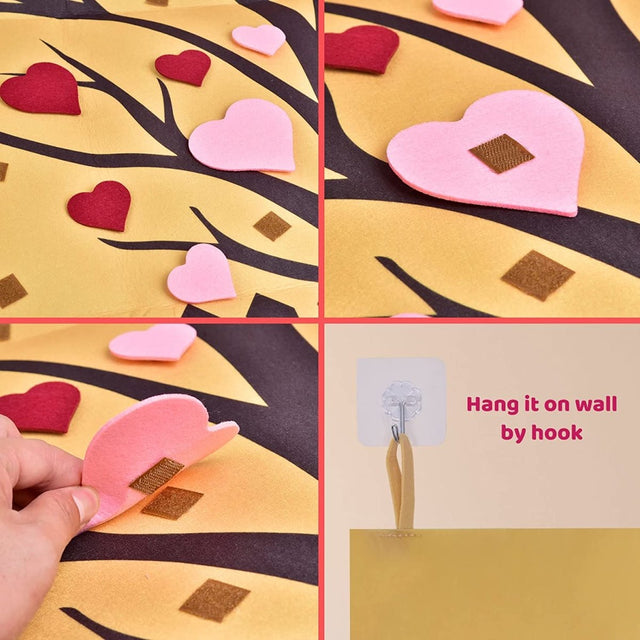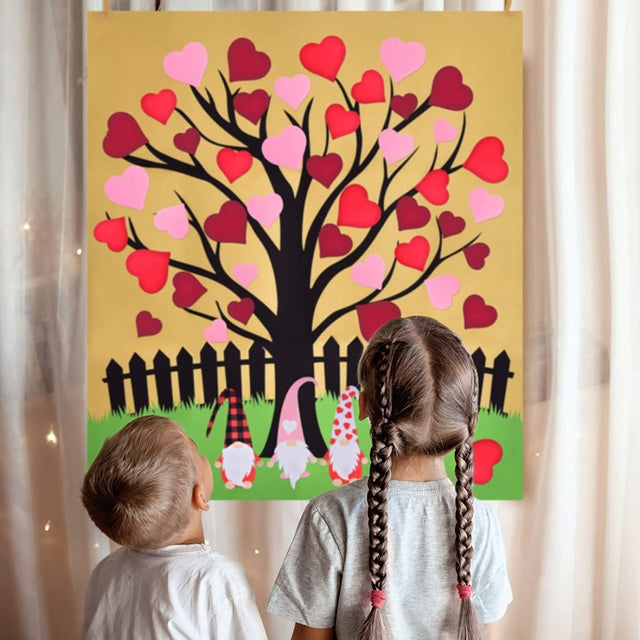 Unique DIY Valentine's Day Felt Tree Decoration Will Light up The Romantic Vibe
Tired of machine-made holiday decorations? Want to have some unique Valentine's Day gifts? Check out the latest DIY Valentine's Day felt tree from Fun Little Toys! Let your kids DIY their own Valentine's tree into any shape and enjoy their DIY time. The toy is unbreakable and durable, easy to store for next use. Hanging the tree at an outdoor place will increase the holiday atmosphere with cute decorations.
Features of The Valentine's Day Felt Tree
💖Valentine's Day Theme Set: 1pcs Valentine's Day felt tree, 45pcs detachable heart-shape hangings(representing love and joy), 3pcs cute gnomes(representing fortune and happiness), 2pcs transparent hooks that are easy to hang. Size of the felt board: 39.4 inches * 35.4 inches.

💖Safe and Durable: The hook & loop design makes the product glue-free. The well-designed tree with premium soft and comfortable hook & loop material will bring your kids a fun and joyful experience.

💖Fun and Entertaining Toy: creative DIY design, attach and detach free, reusable. Creating this cute decoration with your kids will definitely leave you good memories and help your kids build their creativity.

💖Perfect Decoration for Different Occasions: bright colored heart shape hangings can be hung in many places, including living rooms, show windows, party rooms, and classrooms. This cute decoration will light up the holiday vibe and bring your kids an unforgettable experience.

💖Valentine's Day Kid Gift: These valentine's Day crafts are perfect gifts for both kids and adults at Valentine's parties, Thanksgiving parties, and Christmas parties...