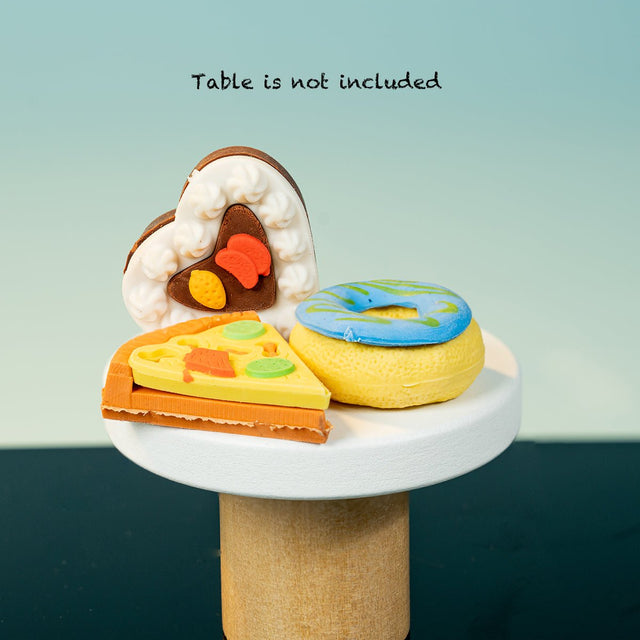 by Fun Little Toys
Valentines Day Game Cards with Tattoos Erasers & Stickers
Valentines Day Game Cards with Tattoos, Erasers & Stickers 150 Pcs
This Valentines Day Game Cards with Tattoos Erasers & Stickers set is the perfect way to celebrate the special day. It includes everything you need to have hours of fun. The tattoos and erasers will make for great party favors, and the stickers will add a festive touch to your cards. Get ready for a fun-filled Valentine's Day with this special set! 
Features of the Valentine's Day Cards with Tattoos, Erasers, and Stickers
Super Value Pack: With 60 adorable stickers, 30 fun tattoos, 30 game cards to play with friends, 30 pcs glue dots, and 30 pcs of erasers for erasing mistakes, this valentine's favor bag is sure to bring lots of joy to your kids on Valentine's Day.
How to play: There are 10 pieces of mini cards included in each of the game cards of the valentine's treat bags for kids. Your kids can play valentine's games like tic tac toe using the mini cards, each representing one player. Most importantly, don't forget to stick the mini eraser gift using the glue dots on the game cards and share it with friends and classmates.
Cute Designs: The stickers and tattoo stickers of the valentines day party favors for kids feature sweet designs like hamburgers with cute faces, pink glazed donuts, ice cream, pink drinks, and heart-shaped pizzas.
Happy and meaningful: Your kids could use the stickers and mini cards to decorate cards and valentines gifts, or practice counting and sorting the pieces. The tattoos could be used to help children learn to recognize shapes and colors. Most importantly, the exchange of game cards of the valentines sets for kids allows your kids to share with their friends!
Buy with confidence: We have rigorously tested our valentines day treats for kids set to ensure that it meets the highest safety standards. Our valentines day gifts for kids' classroom is made from non-toxic materials and is safe for children of all ages. If you have any questions or concerns about the safety of our valentines games for kids' parties, please do not hesitate to contact us.