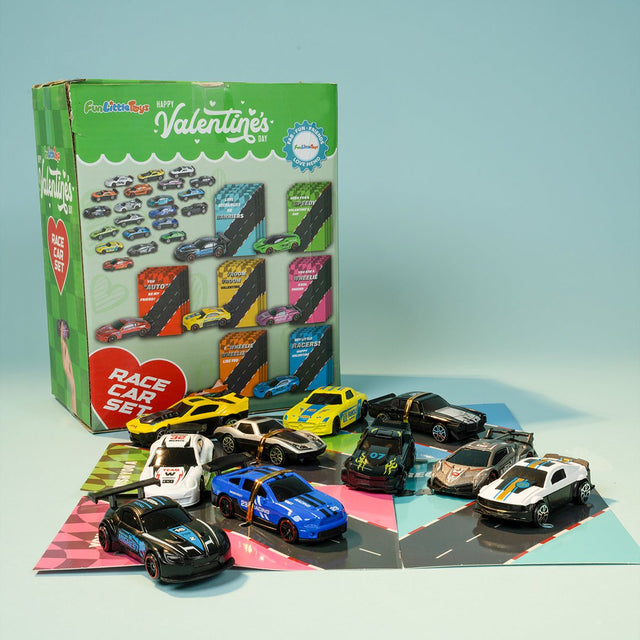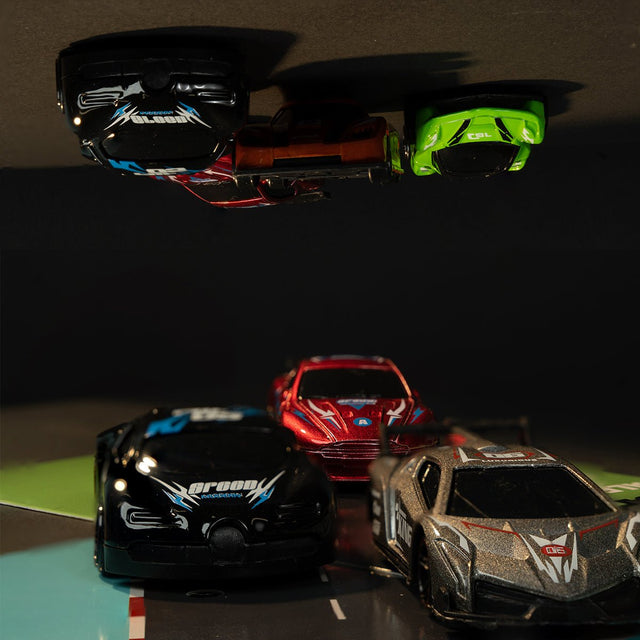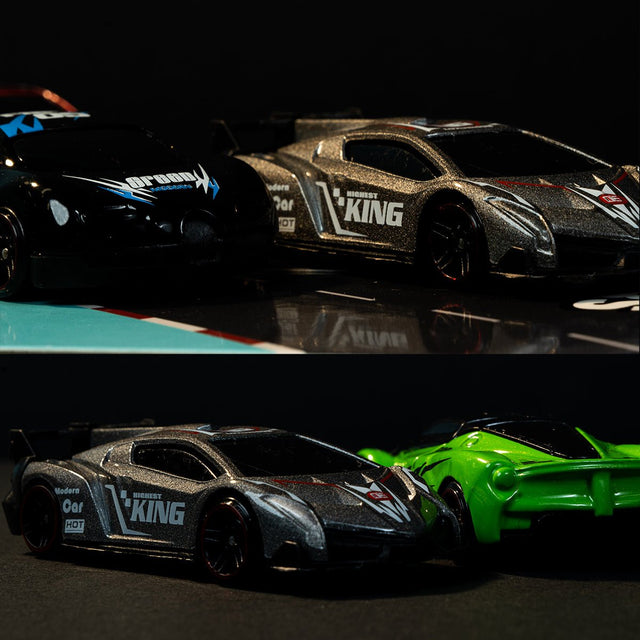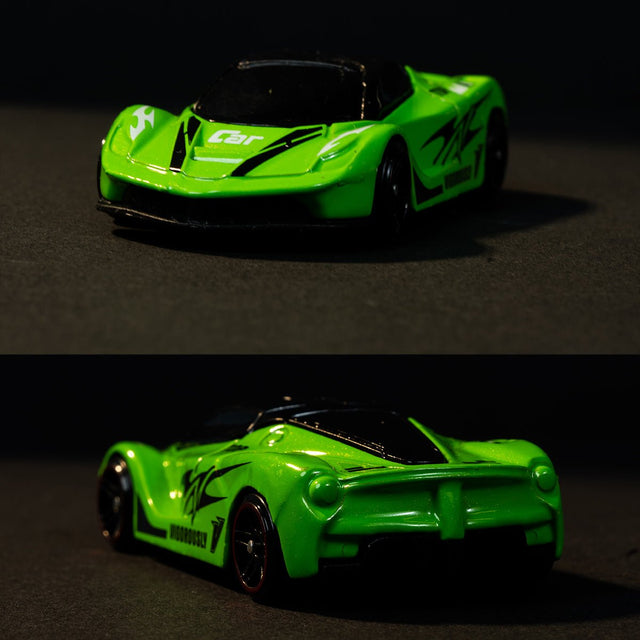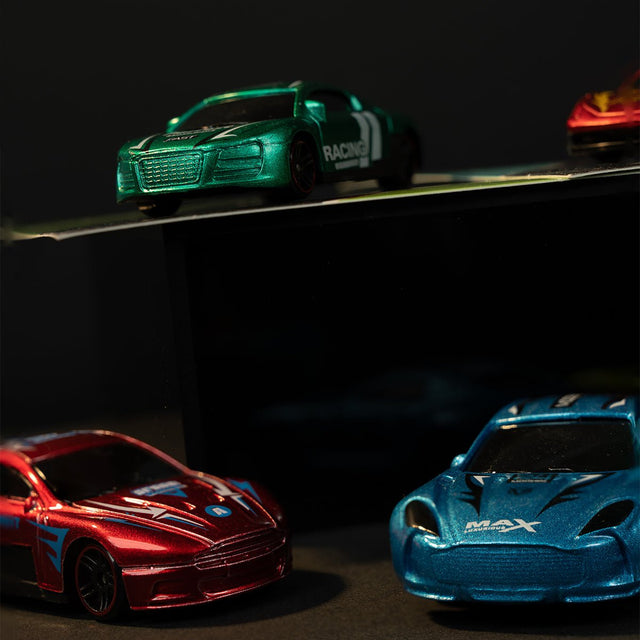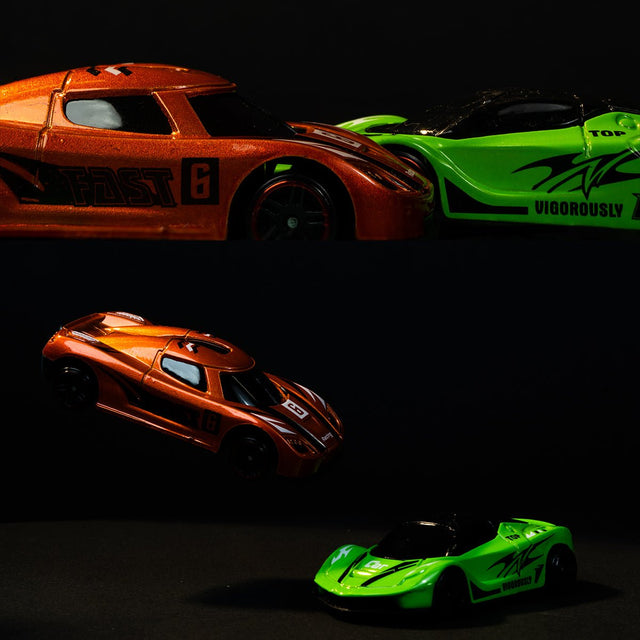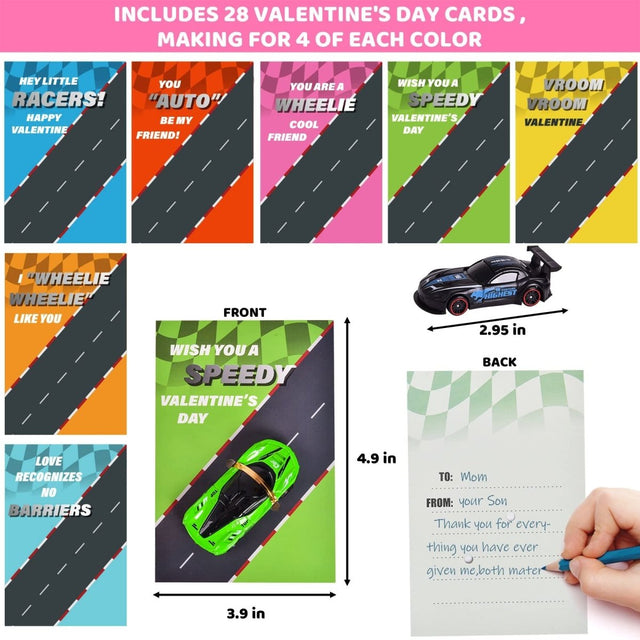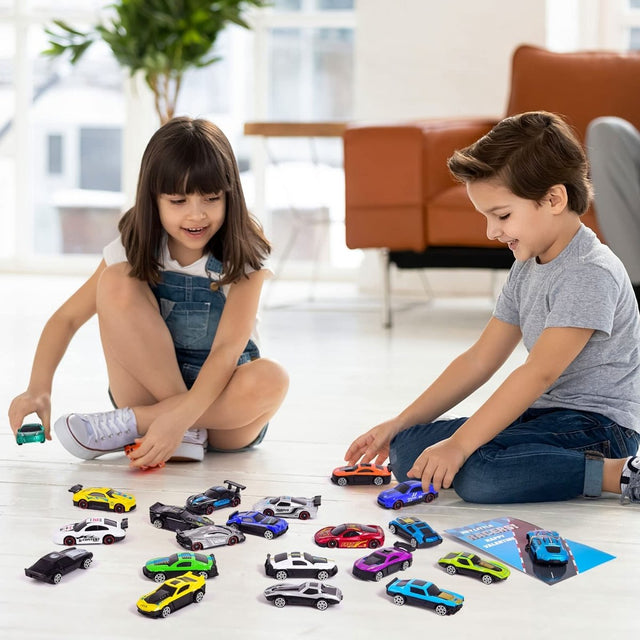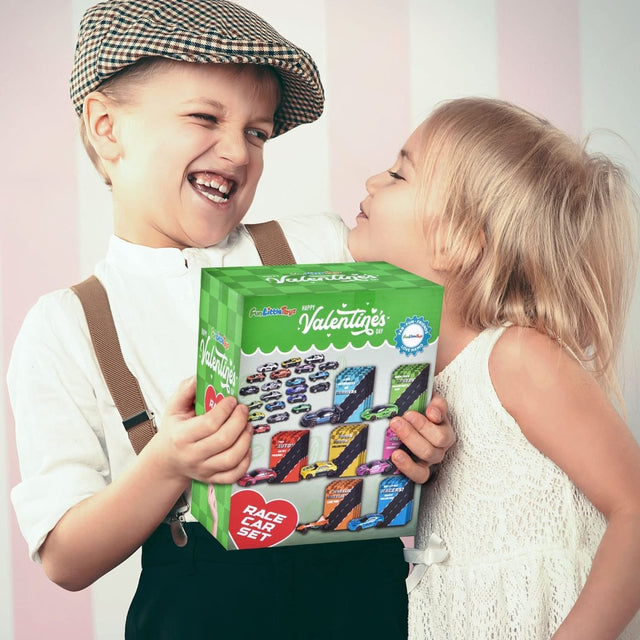 Valentine's Day Gifts Cards with Racing Car Toys

This Valentine's Day, give your little one the ultimate racing car set! They'll love playing with this fun die-cast racing car set, complete with 28 miniature cars and 28 gift cards. Perfect for any child with a need for speed, the cars can be used for racing or for imaginative play. These cars feature realistic details, that will bring the best Valentine's experience for your boys and girls. You won't regret giving your child the perfect Valentine's Day gift with this die-cast racing car set!
Features of 28 Valentine's Day Gifts Cards
Super Value Pack: This kids' valentines gifts set includes 28 colorful mini cars for kids in green, white, purple, pink, black, yellow, and blue. They are the perfect boy's Valentine set as it contains sports cars, police cars, and racing cars in completely different designs. Valentine's day gifts for boys also come with 28 valentine's gift cards in 7 different colors, including red, orange, green, yellow, blue, etc.

Cute Designs: the 28 pieces of gift cards comes in 7 different designs. The cards are illustrated with racing tracks to match perfectly with these toddler Valentine die-cast racing cars.

Cool gifts: The kid's car valentine's day party favors can be used in classroom prizes and parties. They are also the perfect valentines gifts for toddlers. 28 different designs in different shapes and colors are great visual stimulation toys for kids.

Fun and Educational: Our valentines day exchange cards encourage shy kids to share feelings, and express gratitude on the back of the valentines note card. Sharing the kid's car toys with written gift notes to friends in the classroom can your kids help to foster friendship, cooperation, and collaboration.

Safety first: Our valentine's day gifts for kids are tested and certified to meet or exceed all applicable safety standards. We also provide ongoing customer support and after-sales service to ensure your satisfaction with the product.