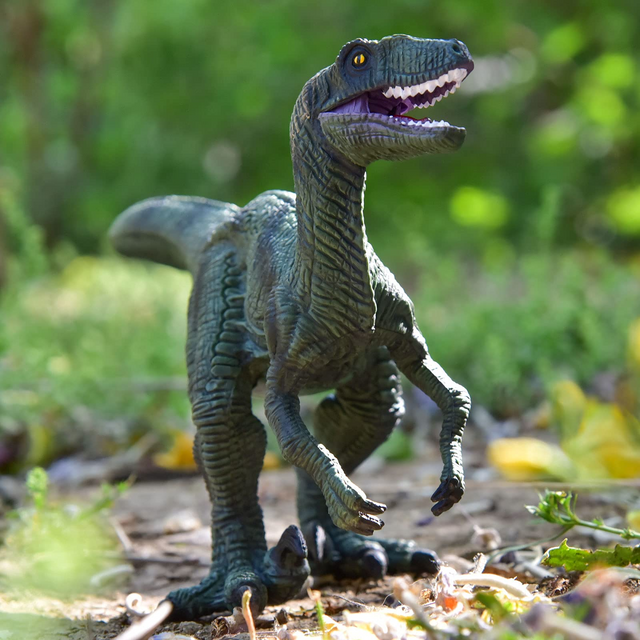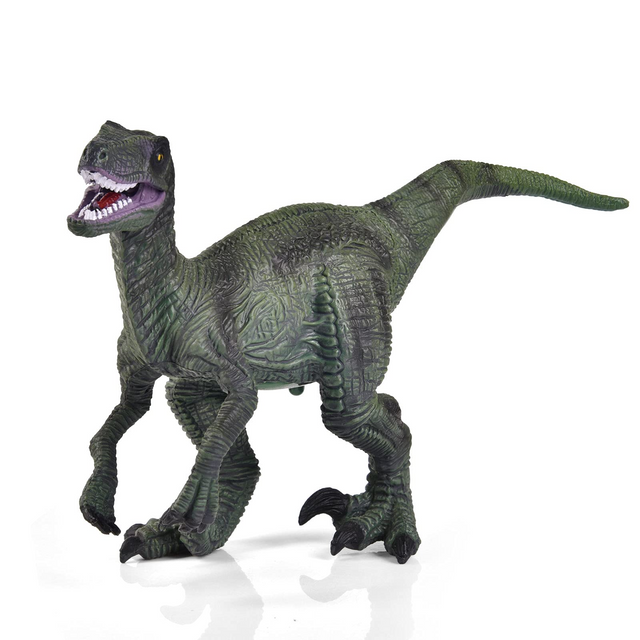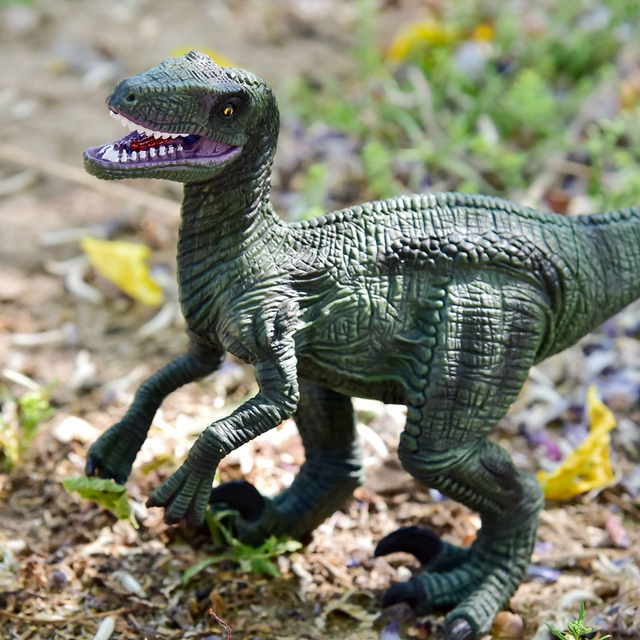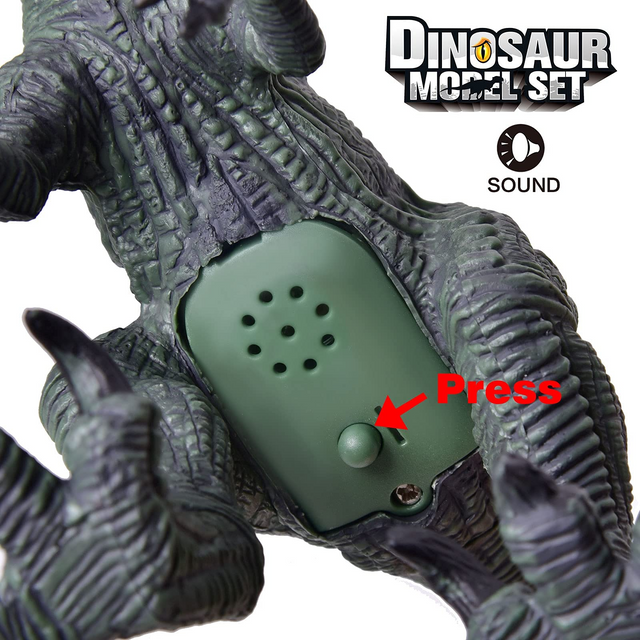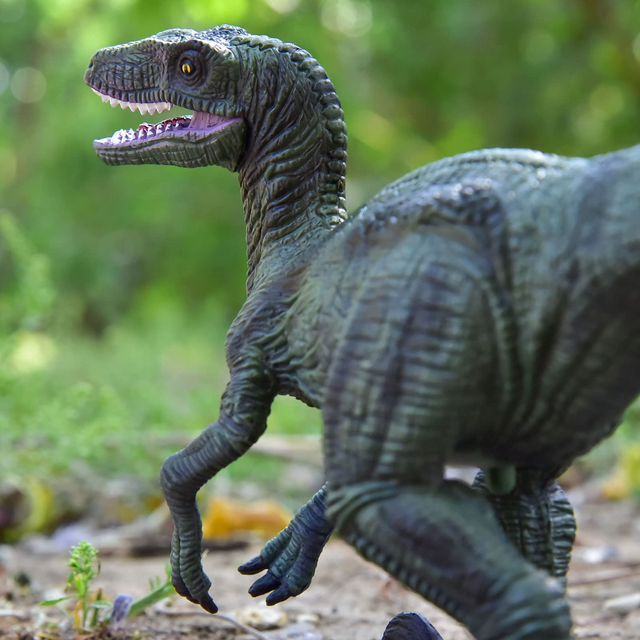 Jump into the action-packed prehistoric era with the Velociraptor Toy today
Do you know how cool velociraptors were? With a long tail and a huge sickle-shaped claw on each hindfoot, these killers living 75 to 71 million years ago can tackle and tear prey very efficiently. It is very lucky for us to observe, learn, and play with the much smaller version of the velociraptors. The sound effects on the Velociraptor Dinosaur Toy allow kids to use their imagination to the fullest during playtime, recreating scenes from their favorite films and cartoons. It is easy to activate the terrifying sound effects – simply flip the dinosaur around and give that button on its dinosaur belly a press. 
Kids are going to love how realistic this dinosaur looks and feels. The terrifying detailed texture and the designs will ignite Jurassic world's imagination for your young paleontologist. Let's start their dinosaur collection today!
Ultimate Dino Action: The Jurassic world Velociraptor Toy from Fun Little Toys is made up of high-quality plastic material that's certified to be 100% Non-Toxic and Safe for Play
Dazzling Prehistoric Pal: Fit with realistic designs and terrifyingly authentic texture, this product stands as the most dazzling dinosaur toy on the market
Real Sound Effects: Each of the Jurassic park dinosaur toys comes with button-activated sound effects destined to amuse and entertain for hours of prehistoric playtime
Perfect Sized: The dinosaur figurine measures out to a perfect size of approximately 9.5" inches in length, and is recommended for kids ages 3 & up
Collector's Item: Use this Velociraptor as the start of an action-packed collection made up of an assortment of Fun Little Toy's awesome dinosaur playsets and a fun Christmas gift
Look, this dinosaur can drop its arms and spray mists!