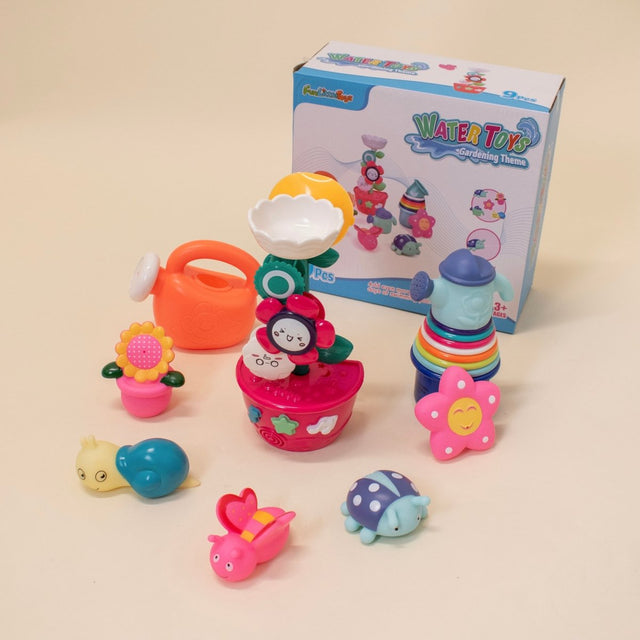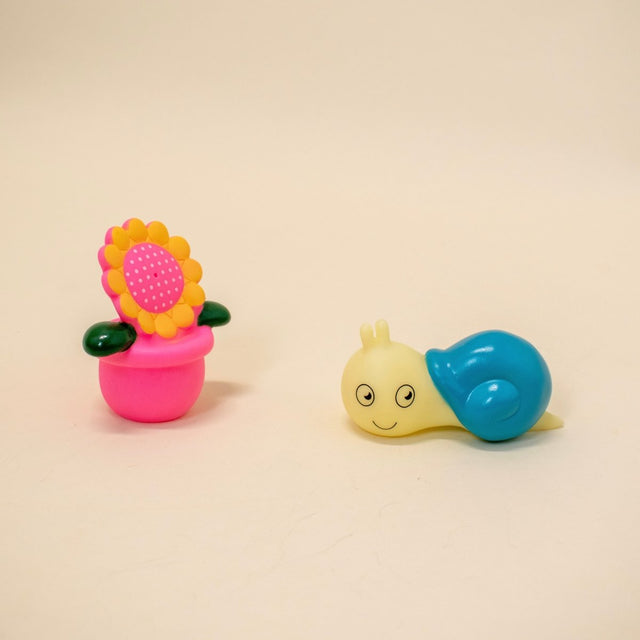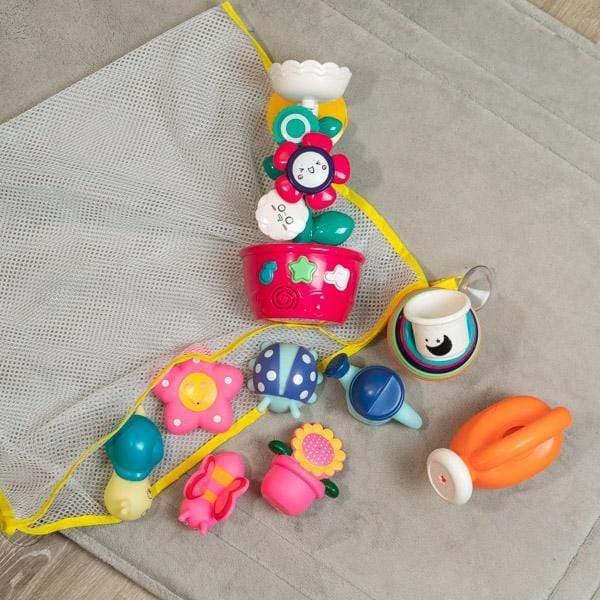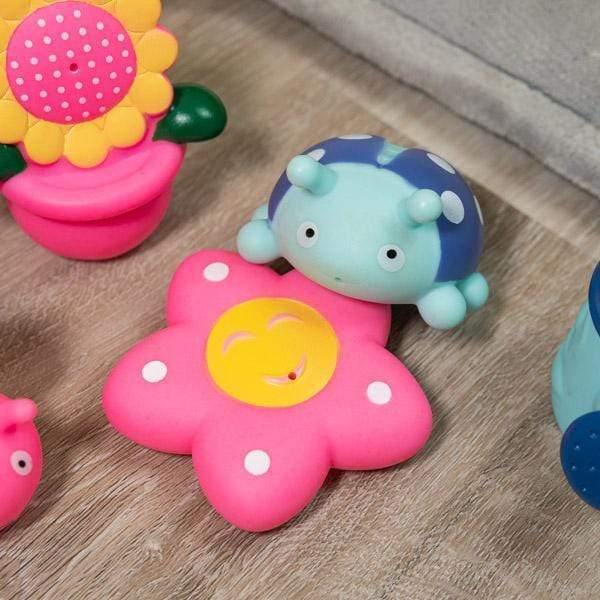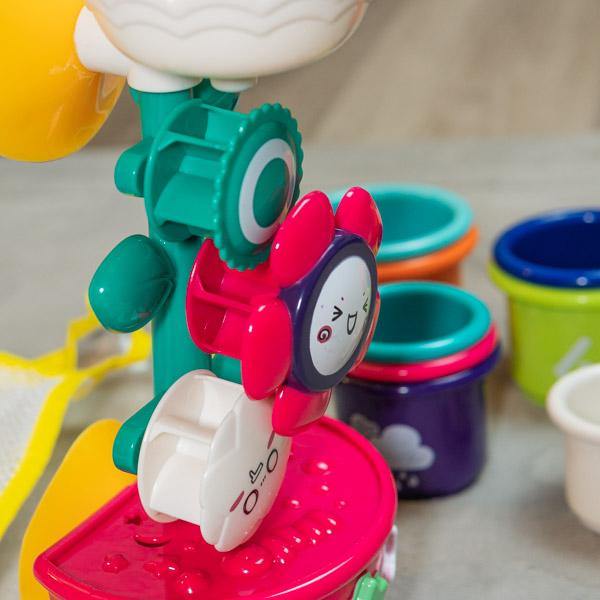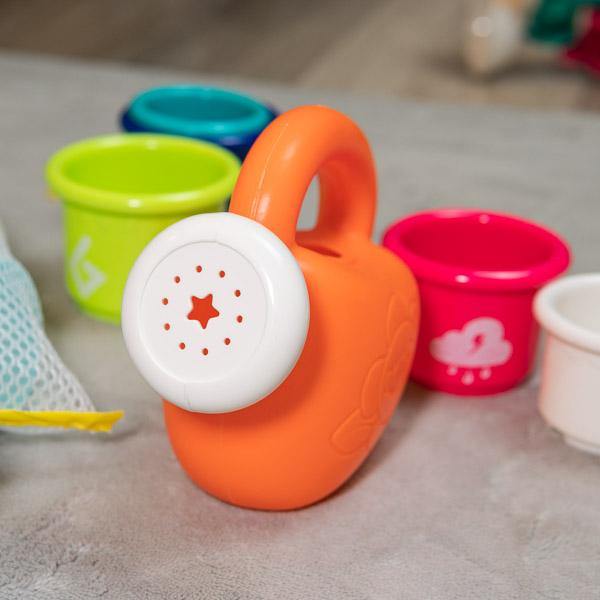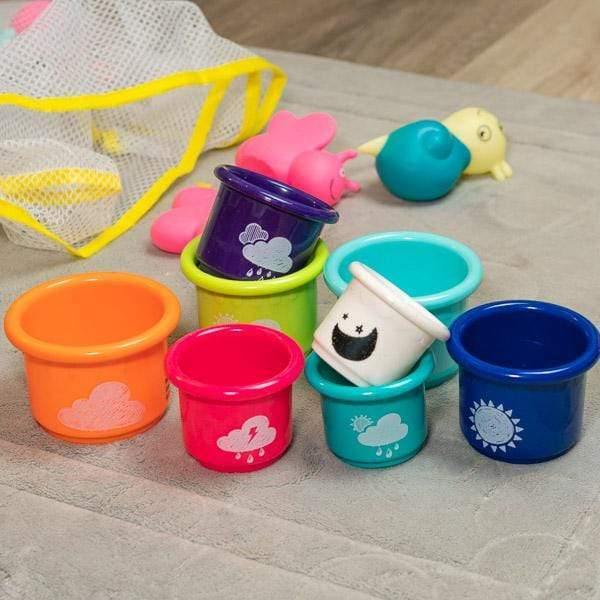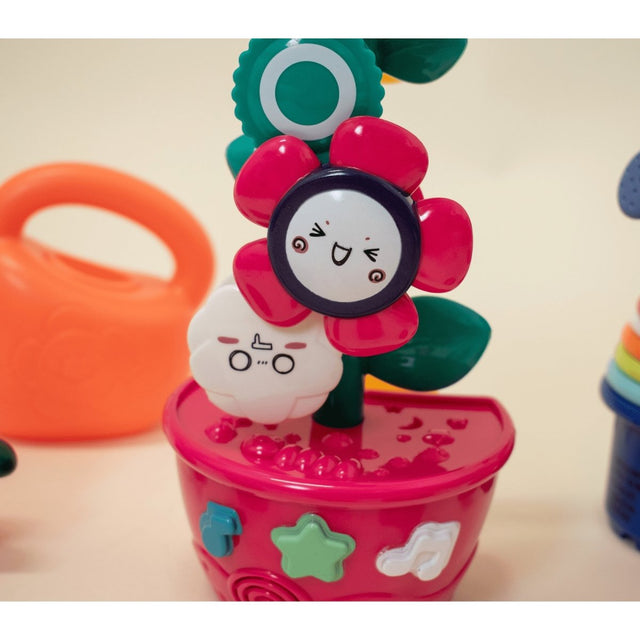 Splish-splash, it's time for a bath with the best Water Toys for toddlers from Fun Little Toys
Grab a cup, fill it up, and pour it down the flower-pot shower! Sally the SeaSnail brought 6 fun bath pals with her too! There is Lily Ladybug, flower-pot squirter pail, Beauty the Butterfly, Squirtin' Sunflower, and Pinky Star. What's that noise? That's the sound of these water toys bringing endless joy & tons of water-filled fun! There are pretty colors floating all about -  it's this bath play set and of that, I have no doubt! 
 The best kids' water toys available today
Bath Toy Bundle:  

There are 9 exciting kids' bath toys in this beautiful bundle.

Colorful Collection:  

Open your eyes wide and enjoy all the reds, pinks, greens, and things splashing all around!

Exciting Variety:  

These really are the best bath toys for toddlers, and come featuring an exciting variety of water blasters & pourers.

Safe for Play:  

Each piece in this bath toy bundle has been guaranteed safe for play, all day every day.

Object Identification:  

Practice object identification with your little one - you can even try out working with them on the names of shapes and animals during playtime. 
Product FAQs:
Question:
Is this product good to use?
Answer:

This bath toy is made of high-quality materials, sturdy and durable.
Question:
Does the flower toy that suctions to the wall make noise/sing? Does it look like it has a speaker and buttons on the very front/bottom of the flower pot?
Answer:
No, the flower toy doesn't make noise or sing. It's just the decoration of the flower pot.
Question:
Can my baby use this product a lot?
Answer:
This Bath Toy is safe for your baby to play, with and non-toxic. Meet US Toy Safety Standard ASTM-F963 & CPSIA.