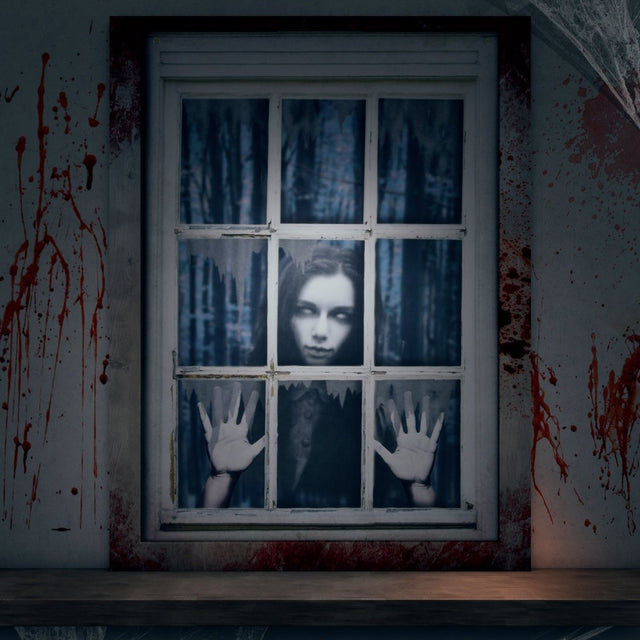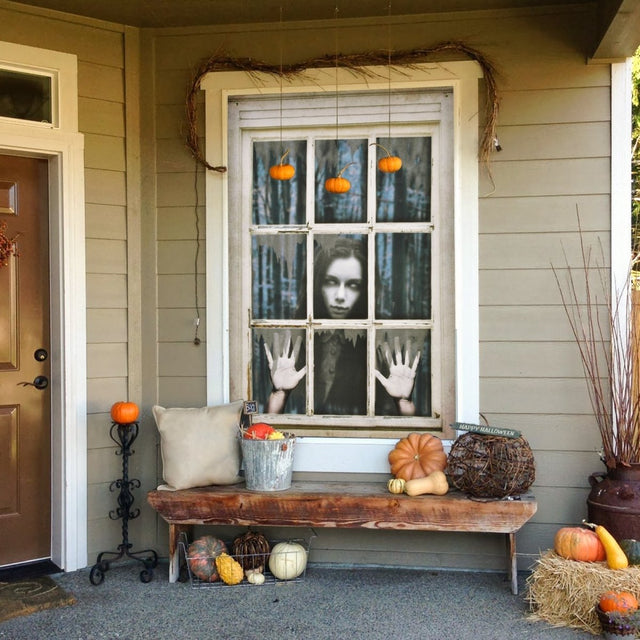 The Ghost Curtain
Brings Spooky Fun This Halloween! 
Effortlessly put up the Halloween curtain in any window in the house and you're set! It will definitely leave an impression on your neighbors and family. Easy-to-hang holes facilitate windowsill and door decor. The Ghost Curtain is also perfectly measured for your scary atmosphere. Scare your trick-or-treaters this season with this scary ghost curtain!

Curtain measurements are 31.5" L x 47.2" H. Get creative with your placement of this seasonal Halloween décor. Place it on a window in the living room or face it inwards, giving your indoor guests a frightening scare. Don't break the bank making your Halloween the scariest season yet! Check out the rest of the Fun Little Toys Halloween Collection and add to your creepy collection!
Each seasonal piece in our set is designed to last you more than just one season too, so don't be afraid to reuse it. The Window Ghost will be the perfect complement to any of your Halloween decorations.
👻 ENHANCE THE ATMOSPHERE - This Ghost Curtain is sure to make anyone jump or get the chills! 
👻 EASY ASSEMBLY - Designed with holes for easy and effortless assembly. It can be hung from windows and taken down in just seconds. No mess, easy transport, and storage. 
👻 DURABLE - This  high-quality material will withstand normal wear & tea. You'll be able to use it for years to come.
👻 DIMENSIONS - 

31.5" inches in length and 47.2" inches in height. Ideal for most home windows.  
Core Information
Package dimensions: 11.81 x 11.81 x 0.39 inches
Package weight: 0.3 lbs.