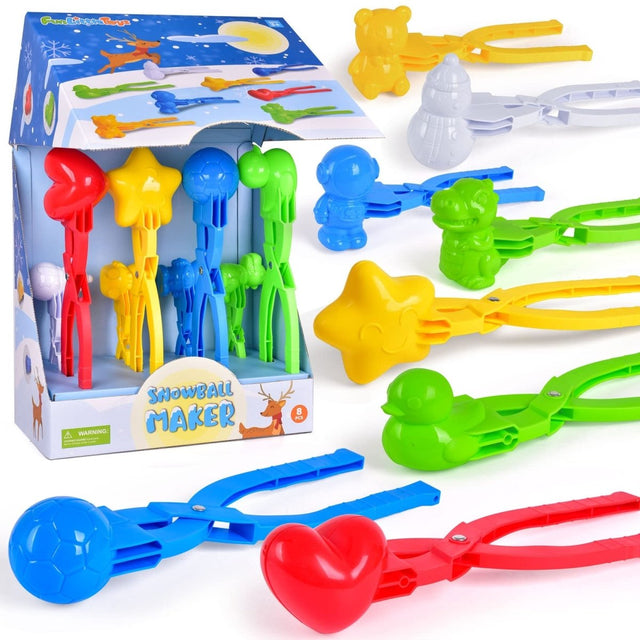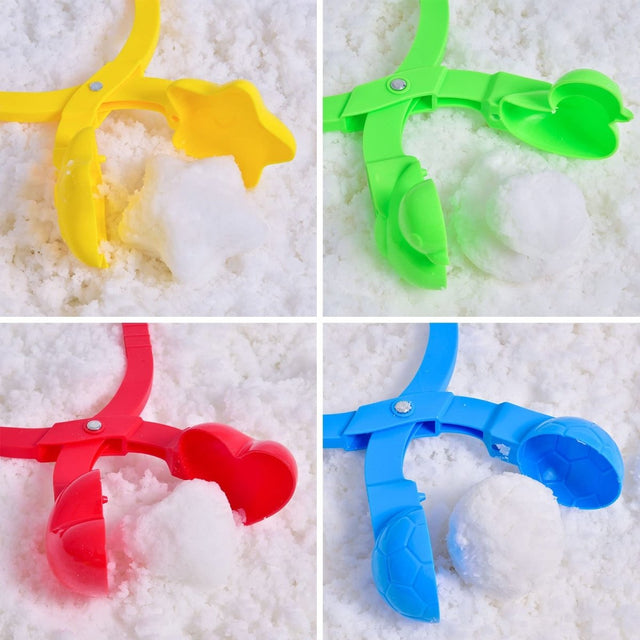 Best Snow Toys 2023 - grab the Snowball Shapers from Fun Little Toys
It's Winter Wonderland and You know what that means. Take your snowball makers and start your own Snowman Factory! These snow toys allow you to create various shapes, including a duck, a heart, a ball, a star, a bear, a dinosaur, an astronaut, and most importantly, a snowman itself. 
❄️ VALUE SET - This incredible kids' snow toys set contains 8 incredible winter outdoor toys for kids! Includes 4 big and 4 small snow molds: the big snow molds are in the shape of a star, heart, soccer, and duck-shaped snowball maker. The small snow toys include a dinosaur, astronaut, bear, and snowman mold! Don't sweat storage, we have thoughtfully included a backpack in this incredible value set for the entire family.

❄️ EASY GRIP - The toddler snow toys have anti-slip grips on the handles of the tools so that your young ones can get a firm grip while creating the coolest winter shapes. The snowball maker kit is perfect for ages 3 and up to learn fine motor movements, shapes, and simple cause-and-effect concepts.

❄️ PORTABLE & CONVENIENT - Just pack everything into the included backpack and go! No need to waste plastic bags and dirty other items in your travel bags. The included backpack specifically is specifically for the snow toys for kids outdoors, so that you can spend more time with the family and less time organizing and packing. Easily go from one place to another with the cute backpack.

❄️ FOR THE FAMILY - The winter toys set is for the entire family, old or young! There are bigger tools for adults and smaller tools are considered toddler snow toys. However, it's recommended that all kids, teenagers, and people of all ages play together! Make the coolest snow shapes and enhance your snow day experience. It's time to make the best out of winter and spend time together filled with joy and quality!

❄️ DIMENSIONS - The 4 big snowmaker tools are at 13.2 inches, and 4 small snowmaker molds are at 7.9 inches.