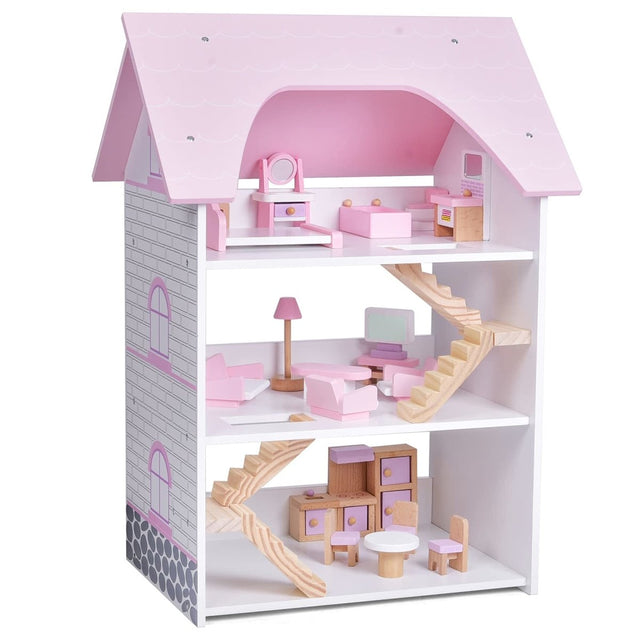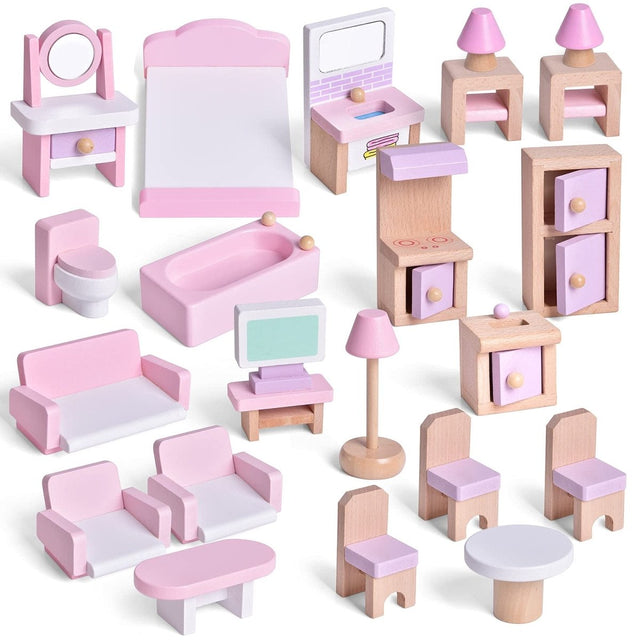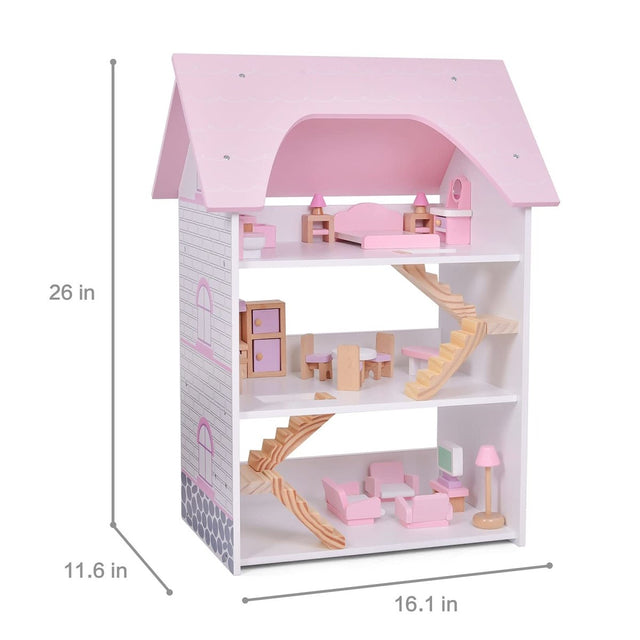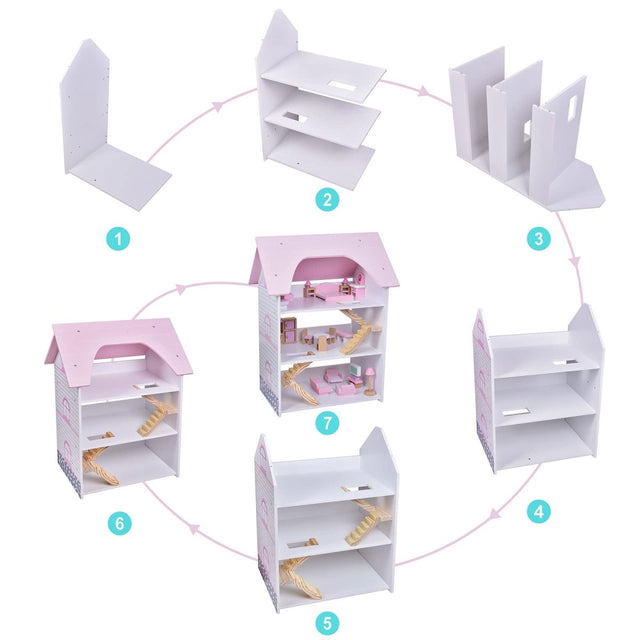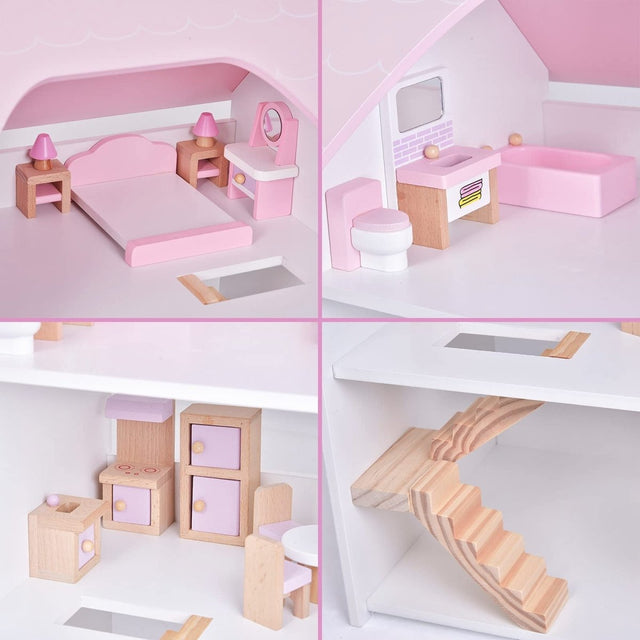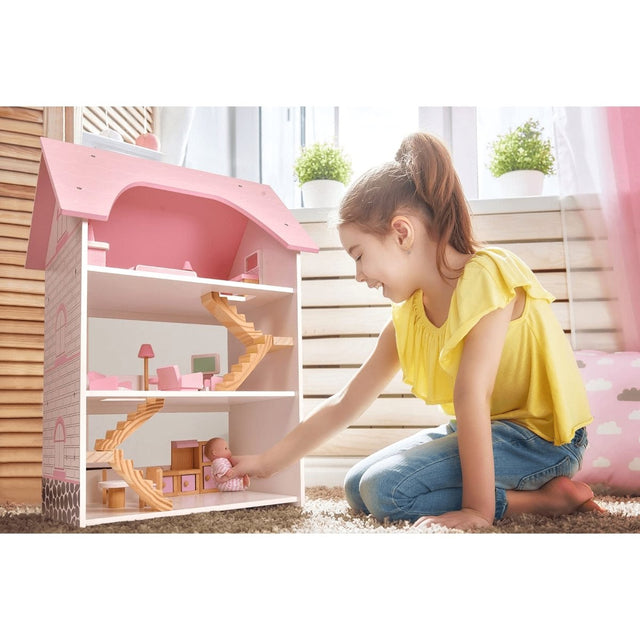 Live Out Your 3-Story Dream Home
with the Wooden Dollhouse

 
The Dazzling Wooden Dollhouse from Fun Little Toys makes the perfect addition to any Kid Princess play set. The entire house is packed with 3 floors of dollhouse entertainment. Welcome, all of your dolls and other toys into this lovely princess space.
Explore the beautifully designed living room, beauty sleep bedroom, and cute little kitchen. 23 princess play pieces encourage every princess to customize the wooden dollhouse in ways that are specifically tailored to their wants and needs.
With this dollhouse, your children can now construct the house of their dreams. This dream house will encourage their creativity and imagination. Combine and rearrange as often as you'd like!
WOODEN DOLLHOUSE FEATURES
Delightful Doll Home:

Every doll half a foot or under is going to fit in well inside its very own mini-home. Combine this dollhouse with your pre-existing toys. 

Cozy Collection: 23 smooth wooden furniture pieces allow 

endless

hours of creation. Rearrange each floor, as many times as you'd like. 

Easy to Understand: Includes an easy-read, illustrated

 

instructional book for everyone to understand. Even the youngest princesses can experiment with interior design!

Carefully Crafted:

The team at Fun Little Toys makes sure that everything in this package contains nothing but beautiful, smooth edges for maximum safety.

Gorgeous Gift: Gift your princess an opportunity to create magical and beautiful memories.