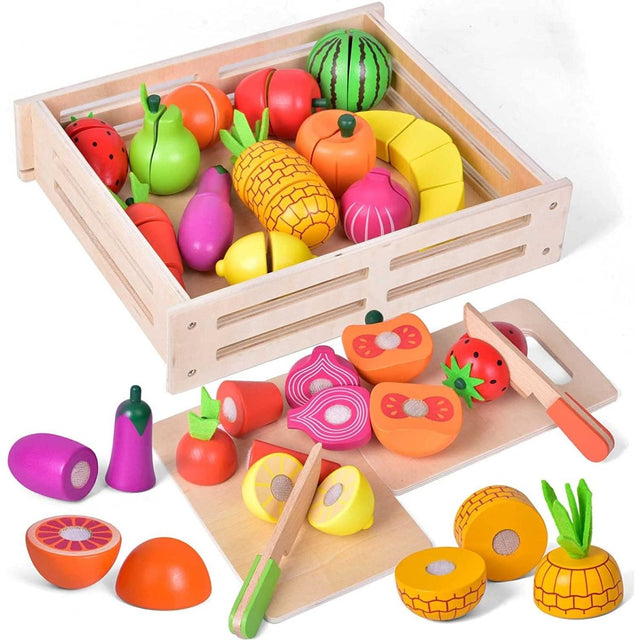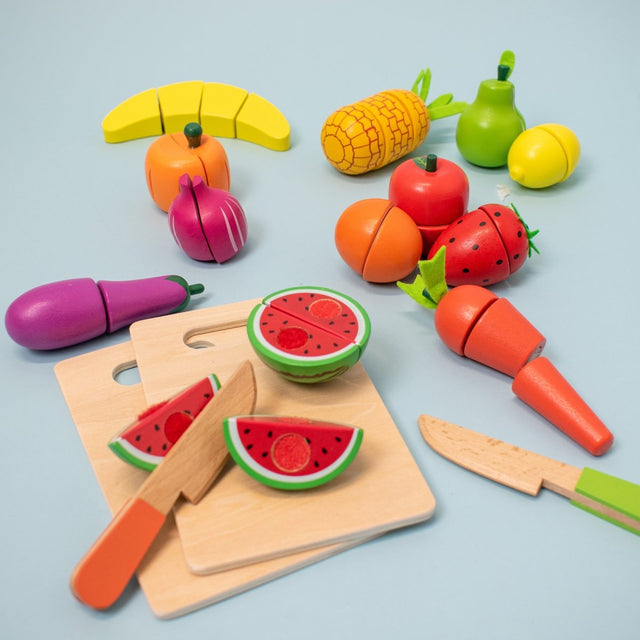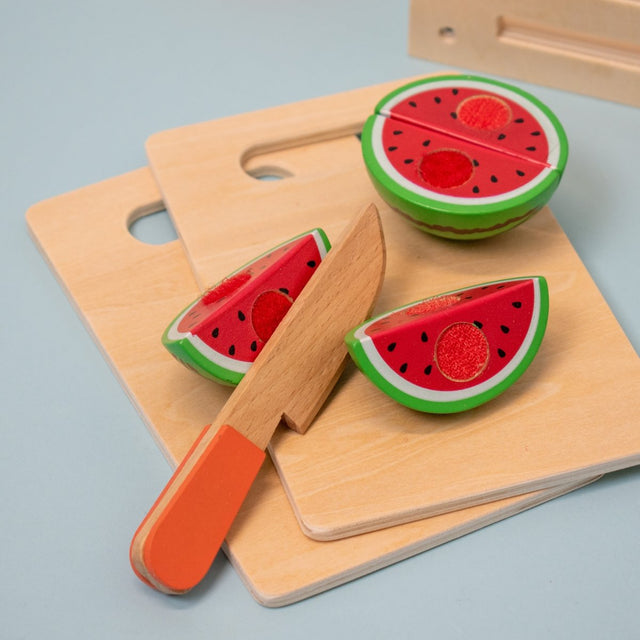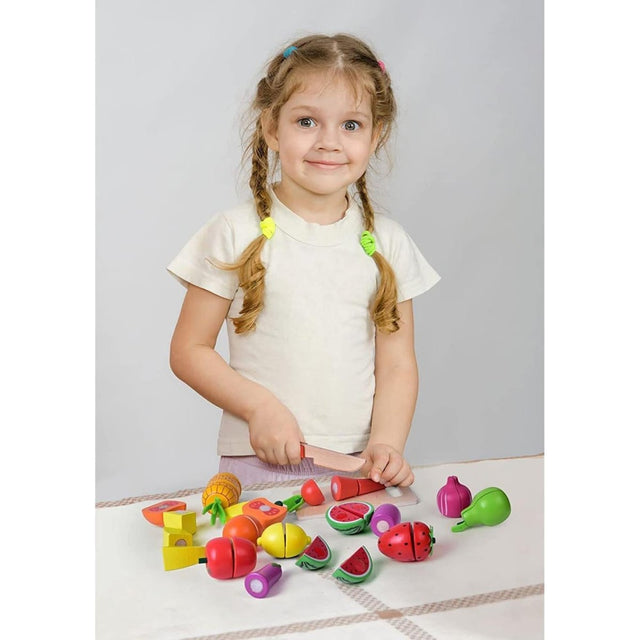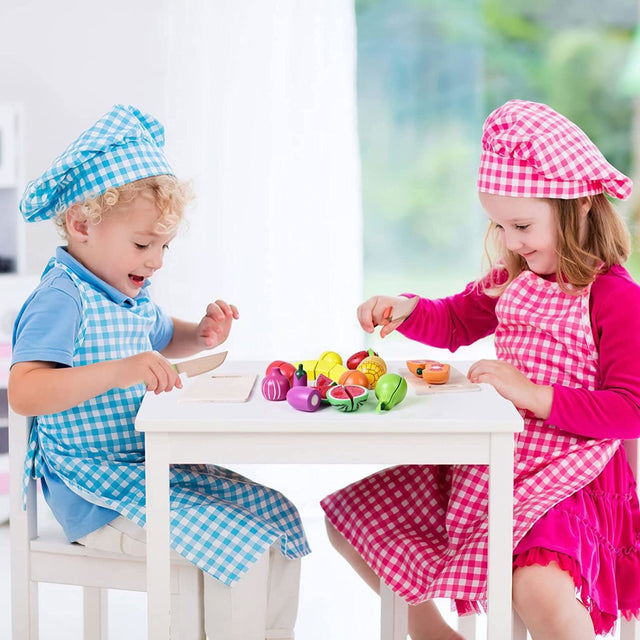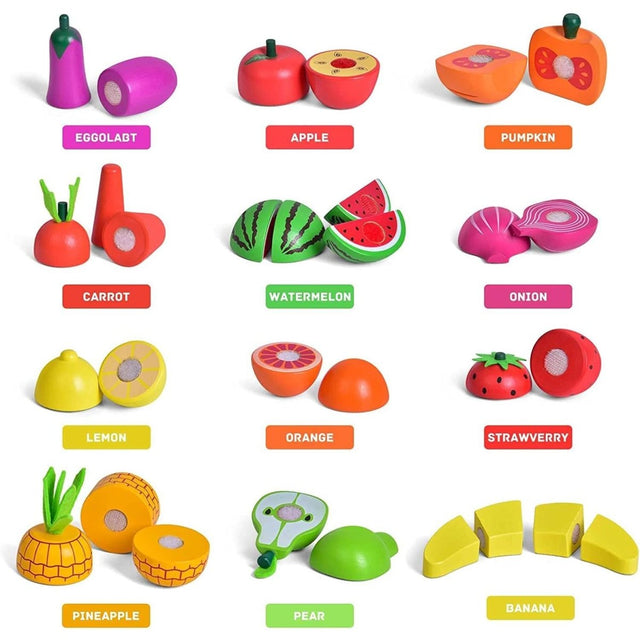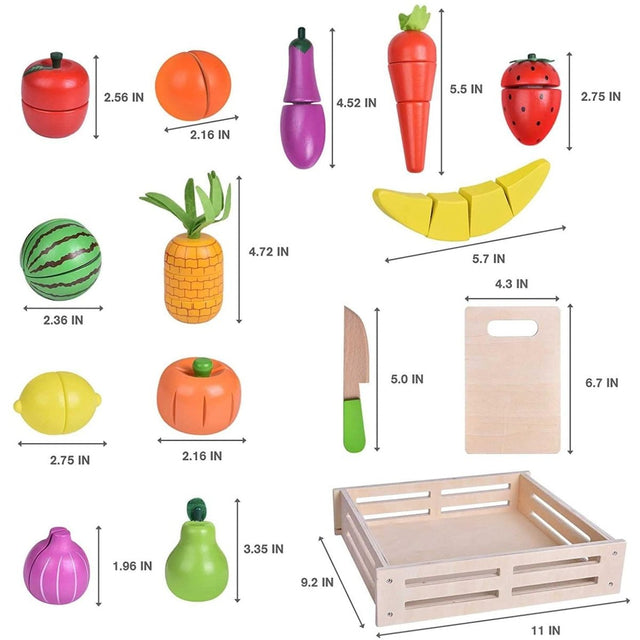 Wooden Play Food for Kids
Parents can play with these pretend-to-play wooden kitchen toys set with kids as parent-child interaction, building up a sense of collaboration among families. Let the real "chef" make a wonderful dish and help kids build their creativeness.
Features of the Wooden Play Food for Kids
Fruit and Veggie Grocery Store:
including 1 storage box with various fruit and veggie toys, 2 toy cutting knives, 2 toy cutting boards, and 12 foods. The hollow design of the basket enables it to store many toy fruits and veggies, so you should never worry about messing with the toys. The size of the box is 11*9.2*2.5 inches.
The delicious foods include 

eggplant, apple, pumpkin, carrot, watermelon, onion, lemon, tangerine, strawberry, pineapple, pear, and banana.
Premium Design and Quality:
this pretends play toy is made of real wood and colored with premium pigment, so it won't break easily. The toys are attached with nylon buckles so they are reusable. When kids cut the toy, it will make the crack sound to give kids realistic feelings.
Pretend Play Foods are beneficial for Kids:
Cutting these colorful fruits and veggies is good for kids to develop their hand-eye coordination and hand flexibility. This is an ideal toy for early education.
Ideal Gift:
Perfect wooden cutting toy set. This kitchen pretends a playset is an ideal birthday or holiday gift for kids.